Film and TV
Golden Globes 2015: Predicting 'Best Actress In A Motion Picture, Musical Or Comedy'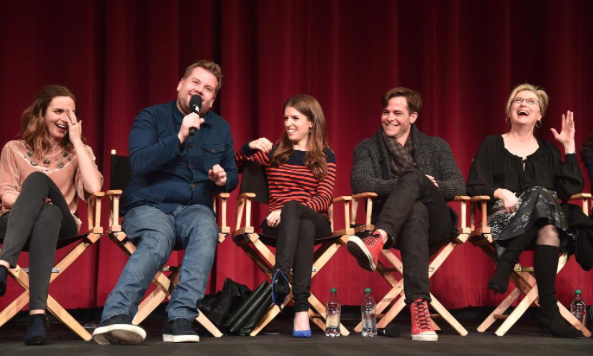 The nominees for "Best Actress in a Motion Picture, Musical or Comedy" are Julianne Moore ("Maps to the Stars"), Amy Adams ("Big Eyes"), Emily Blunt ("Into the Woods"), Helen Mirren ("The Hundred Foot Journey") and Quvenzhané Wallis ("Annie").
All of these recent films have caught our attention with music and/or adventure, and therefore is a tough call to sort out.
Narrowing it down, the best bets are likely to be Emily Blunt or Quvenzhané Wallis.
Blunt co-stars with others who have had experience playing in music-filled films (Johnny Depp in "Sweeney Todd" and Anna Kendrick in "Pitch Perfect"). This is something new for Blunt, and to top it off, it's a Disney musical with a broad, yet familiar cast (Blunt and Meryl Streep were in "The Devil Wears Prada" together).
READ MORE: TV's Best Catchphrases
Julianne Moore's role seems to compare to Michael Keaton's performance in "Birdman," though both films are dark comedies. Rather than her performance in "Maps to the Stars," a film who's plot isn't entirely clear by watching the trailer, may be overseen by Wallis' act in "Annie."
What does "Annie" bring to the table? Comedy, tears, dancing and singing and of course, the cute factor. The film has a great cast that isn't exactly predictable: Jamie Foxx, Cameron Diaz and Rose Byrne, to name a few.
READ MORE: TV Premiere Dates For 2015
Let's face it— remakes are tricky, and both "Into the Woods" and "Annie" are adaptations of plays. We'll find out who takes the award Sunday at 5 PST.
Reach Associate Entertainment Editor Tanya Mardirossian here. Follow her on Twitter.