Film and TV
Film Review: 'Blackhat'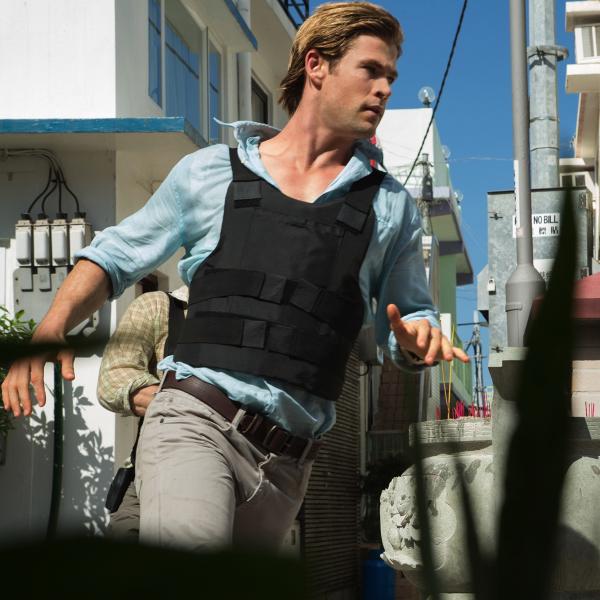 Director
Michael Mann's
newest project
"Blackhat"
is a success in terms of its action and drama. However, the cybercrime movie falls short of delivering the thrills necessary for its 'mystery thriller' genre.
"Blackhat" opens with a hacker (or multiple hackers?) initiating cyberattacks on two of the most powerful countries in the world - the United States and China. The FBI, led by Agent Carol Barrett ("How to Get Away with Murder"'s very own Viola Davis), must team up with Chinese authorities to track down the mystery cyber-criminals behind the computer and put an end to the attacks.
READ MORE: Get To Know The Actors Of 'How To Get Away With Murder'
Heading the Chinese side is Captain Chen Dawaii (Wang Leehom) and his engineer sister Lien Chen (Tang Wei). Chen demands that convicted hacker Nicholas Hathaway (Chris Hemsworth) be furloughed from prison to assist with the investigation, as these two created the hack back when they were roommates at MIT. The U.S. authorities oblige and the dream team is born.
The tension between the two countries is made apparent without Mann having to explicitly explain - a bonus point in its own right. Unfortunately, it's one of the few aspects Mann does effortlessly.
The dialogue is lackluster in some areas of the movie, particularly between Nicholas and Lien. Once they become lovers, their romance, too, is noticeably lackluster. Their chemistry seems forced and out of place. This couple isn't to the point of being too awkward to watch, but we certainly aren't swooning for them, either. Though it's sure to be appreciated by female viewers, we need more acceptable reasons to see Hemsworth fly across the screen bare-chested.
Mann's latest work is a continuation of his most recent regrettable movies, but "Blackhat" has the action we hope to see in a movie of this caliber. The explosions are powerful, the special effects are advanced and there is plenty of attention to detail. If you can get past those gut-instinct "Is that really scientifically possible?!" moments, you'll enjoy the movie just fine. Not every guilty pleasure is meant to be analyzed.
Also, during many of these action scenes, Mann uses handheld digital cinematography similar to what is seen in "Public Enemies." Yes, that means you're watching the cameraman run while the actors are running, and the camera is quite shaky.
The thrills in this thriller are not really thrills. This isn't a movie to get chills over. You won't have an epiphany mid-movie and suddenly realize the mystery hacker's big scheme on your own. Once you find out, you still won't drop your mouth in utter disbelief.
Aside from a couple of truly intense moments that may pull on your heartstrings, "Blackhat" is all about the raw action in between slow scenes and that stays consistent throughout the movie. Don't expect blockbuster-level action, settle for slow and steady with spikes of energy every so often.
"Blackhat" is likable and entertaining, plain and simple. Worth a one-time watch.
Check out the "Blackhat" trailer below.
Reach Senior Entertainment Editor Kathy Zerbib here. Follow her on Twitter here.