National
Extra Homeless Services Went Unused In NYC During Blizzard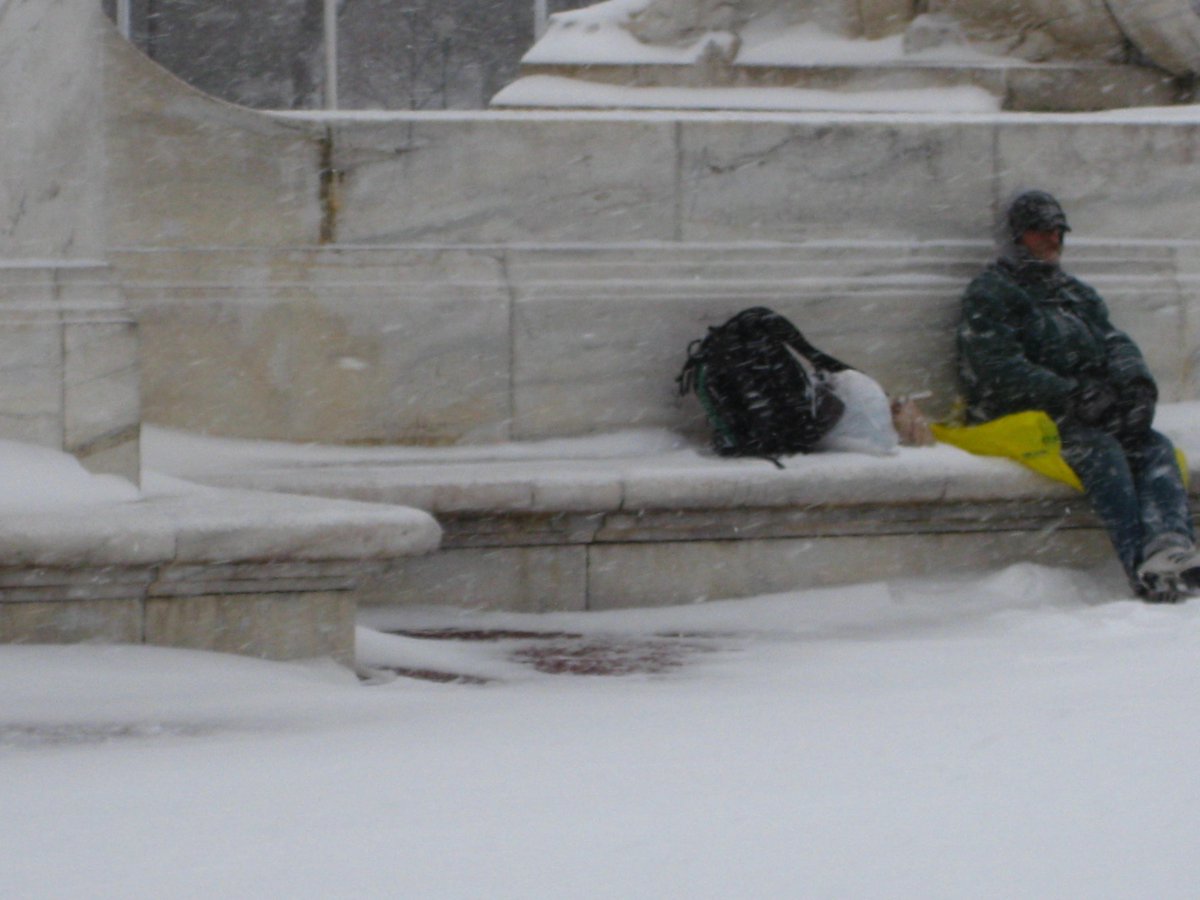 While most New Yorkers are spending this first major snowstorm of 2015 bundled up indoors, homeless shelters geared up to help New York City's homeless population of almost 60,000 survive the extreme conditions.
Some homeless individuals, however, remained on the streets despite below-freezing temperatures, conditions which prompted the New York City Department of Homeless Services to issue a Cold Weather Alert, or Cold Blue.
"During a Code Blue, they round up the homeless and move them to shelters and churches," said Buffalo, NY resident Donna Brady. "Those that want to go, that is."
St. Anthony Shelter in the Bronx was ready for an influx of people that surprisingly never came.
"Not one extra person came by our door," said Fr. Louis Leonelli, executive director at St. Anthony. "We were prepared, but it just didn't happen."
The all-male shelter consistently houses 30 residents, but always keeps extra space open for those in need of a place to spend the night. Though they didn't serve any extra guests during this storm, the shelter did make extra accommodations for their regular group.
"We don't usually keep the men," said Leonelli. "They're usually out by 6:30 a.m. and back by 6:45 p.m. But we kept them here, played games, ate and had a good time."
He called it a "nice, indoor day."
The lack of interest in St. Anthony's may be in part due to a mistrust in the shelter system. One homeless man quoted in an MSNBC article expressed his distrust in the shelter system, saying he feared medication would be forced upon him and his rights would be taken away.
George McQuade III, media contact at the Los Angeles Homeless Services Authority (LAHSA) said that identification requirements and administering medication are necessary safety measures in a shelter setting.
"They don't want to endanger anyone, so they identify in order to make sure all is safe," McQuade said. "We work with the Department of Mental Health."
McQuade attributes Saint Anthony's extra space to location, rather than mistrust.
"You can't get in the car; you can't drive in that, and it's freezing cold," McQuade said. "It's common sense, not the shelter itself. Common sense says it's better to stay where I'm at. It becomes the question of how far, how much, and is it worth it."
Across town from St.Anthony Shelter, The Bowery Mission fed over 630 people on Tuesday, just between lunch and dinner.
"It's a little increase," said Randall Crudut, a mission trainee, noting the worst seemed to be over.
"Right now it's just cold outside," Crudut said. "It's not snowy. The streets are shoveled. From what I understand the trains are working, there's traffic as usual, cabs going real slow and there is transit. Ain't no real blizzard."
Whether or not the worst of the storm has passed, the cold remains, illuminating the need for warm clothing.
"There's a shortage in coats, but we have emergency supplies," says Crudut. "We save them for those who really need them. If someone comes in and don't have a hat or coat—we'll go give them one of the emergency. We're trying to help them but need more donations."
In the mean time, it's back to business as usual for Leonelli and Saint Anthony's Shelter. "With the walks shoveled and the roads cleared, it's back to order tomorrow," Leonelli says, with a parting comment on the always-sunny Southern California weather.

When wished some sun his way, Leonelli chuckled. "Thank you," he says. "We need it."
Reach reporter Marisa Zocco here. Follow her on Twitter here.