Music
Aaliyah's Top 7 Career Moments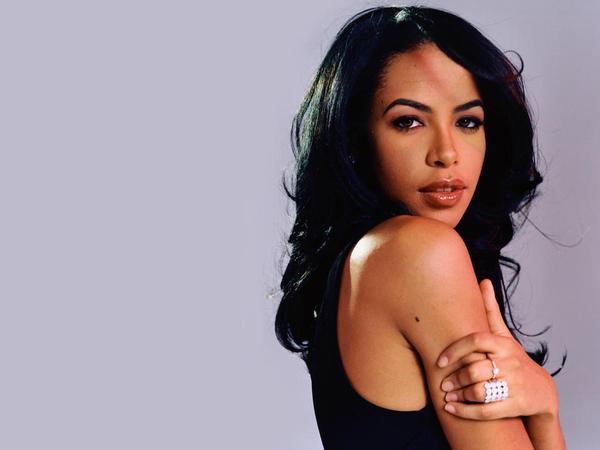 In 2001, Aaliyah tragically died in a plane crash at the age of 22.
She would've been 36 years old today.
Even so, the R&B singer and actress accomplished during her unfortunately short life, including several Grammy nominations and a burgeoning film career.
Known as the Princess of R&B, she has redefined urban contemporary music during the 90s and her songs live on as some of the most sampled in hip-hop music today.
To remember Aaliyah, here are a few highlights from the singer's incredibly successful, albeit brief, career.
READ MORE: 7 Albums Turning 20 In 2014
"Age Ain't Nothing But a Number" (1994) Comes Out
Under her mentor R. Kelly, Aaliyah released her debut album "Age Ain't Nothing But a Number," which became a critical and commerical success, in 1994. Featuring hit singles like "Back & Forth" and the Isley Brothers cover "At Your Best (You Are Love)," the album has sold over 6 million copies internationally since its release.
Most recently, R&B singer Tamar Braxton sampled "At Your Best (You Are Love)" for her track "Let Me Know" with Future in 2014.
"One In a Million" (1996) Cements Aaliyah's Influence On R&B Music
The singer's second record "One In a Million" was released two years after her debut and was met with even more success than "Age Ain't Nothing But a Number." Not did "One In a Million" cement Aaliyah's place in the music industry, but it also played a major role in the careers of Timbaland and Missy Elliott, who helped write and produce tracks on the record.
In 2011, "One In a Million" earned a spot on Rolling Stone's "100 Best Albums of the Nineties."
Aaliyah Becomes the Youngest Singer to Perform At the Oscars
In 1998, Aaliyah performed her version of "Journey to the Past," which appeared in the 1997 animated film "Anastasia" and was nominated for Best Original Song (although it lost to "My Heart Will Go On" from "Titantic"). At 19 years old, the singer was the youngest in Oscars history to perform at the prestigious awards show.
"Are You That Somebody?" Gets Nominated For a Grammy
A year later, the song "Are You That Somebody?," which was featured on the "Dr. Doolittle" movie's soundtrack (1998), earned the singer her first Grammy nomination for Best Female R&B Vocal Performance. However, Aaliyah ultimately lost out to Lauryn Hill, who won for her song "Doo Wop (That Thing)."
Aaliyah Makes Her Film Debut
In 2000, the R&B singer tried her hand at acting, taking on the role of Trish O'Day in the film "Romeo Must Die" alongside Chinese actor Jet Li.
Although critics' opinions were mixed, the movie was a commercial success and debuted at the box office in the number two spot. The accompanying soundtrack, which included tracks by Aaliyah, Destiny's Child, and Timbaland & Magoo, was better received and regarded as one of the best of the year.
"Try Again" Hits Number One On Billboard's Hot 100
Coming off of the popular "Romeo Must Die" (2000) soundtrack, Aaliyah's hit single "Try Again" was the singer's first and only song to hit number one on the Billboard Hot 100. Having never been released as a physical single, "Try Again" became the first song to ever top the chart based only on radio airplay.
Self-Titled Third Album (2001) Puts Aaliyah Back On the Top
Thanks to her filming "Romeo Must Die" (2000) and "Queen of the Damned" (2002), Aaliyah tooked an unexpectedly long five-year hiatus after the release of "One In a Million" in 1996. However, Aaliyah made a big comeback with her third and, sadly, final self-titled studio effort, which debuted with the singer's highest sales week of her career and at number two on Billboard.
Another critical success, "Aaliyah" was placed on many publication's "Best Albums of the Year" and "Best Albums of the Decade" lists. The record also received several Grammy nods, including nominations for Best R&B Album and Best Female R&B Vocal Peformance ("Rock the Boat" in 2002, "More Than a Woman" in 2003).
Reach Associate Entertainment Producer Michelle Tiu here and follow her on Twitter.