Film and TV
6 Best Super Bowl Halftime Shows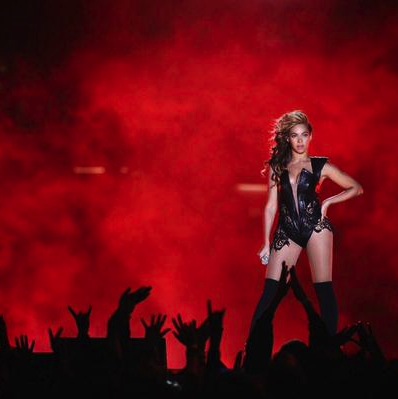 It's been
reported
that Missy Elliott will join Katy Perry on stage at the Superbowl Half-time Sunday.
In light of the recent news about the "surprise guest," let's take a look back at the best moments so far:
Beyonce and Destiny's Child (2013)
Everyone remembers this performance from two years ago. It's fair to say this is where Beyonce truly became known as Queen Bey. The best part? She brought together her former band, Destiny's Child, and we FREAKED out.
Bruno Mars, Red Hot Chili Peppers (2014)
Bruno Mars brought the crowd in with his flashy set-up and energetic performance. The show combined the pop and jazz feel in everything from the ensemble to the outfits. Things got even more exciting when he surprised us with the Red Hot Chili Peppers, who quite literally jumped on the stage. It was almost too much excitement to handle.
Aerosmith, Justin Timberlake, Britney Spears (2001)
This video takes us on a major throwback: the young Britney and Justin teaming up in the performance is magical. It did seem too hectic at times, with many artists on the stage at the same time, including Nelly and Mary J. Blige. But strangely, it made for a nice medley.
Michael Jackson (1993)
Need we say more than that the King of Pop performed? You can feel the energy in the performance from just watching the video. If there's a performance that made us forget we're supposed to be watching the game, this is it.
Madonna, Nicki Minaj, M.I.A. (2012)
The three female pop stars teamed up to perform "Give Me All Your Luvin,'" showing us just what of a force each of them are. Madonna rocked out with LMFAO in one instance and gave us chills in another with a "Like a Prayer" duet with Cee Lo Green. Talents from all different genres came together in this show.
The Black Eyed Peas, Slash, Usher (2011)
The pop group's performance gained momentum a couple minutes into the performance, as we saw the futuristic theme play out. Later, Will.i.am. introduced Usher as he came down from the ceiling, and Usher's dance moves had the crowd screaming. Every performance was nicely executed, and we couldn't help but dance to the music.
The 2015 NFL Super Bowl will air Sunday at 3:30 p.m. (PST).
Contact Entertainment Producer Diana Lee here and follow her on Twitter here.