Film and TV
30 Things You Probably Didn't Know About 'Pretty Little Liars'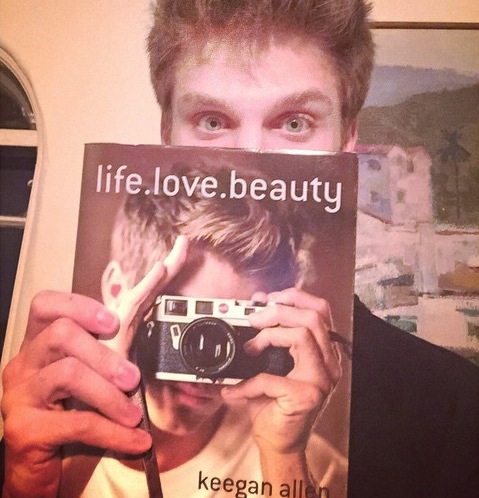 With season five of "Pretty Little Liars" resuming tonight, Jan. 6 (Squeal!), it's finally time to get back in touch with our favorites from Rosewood High.
READ MORE: TV Premiere Dates For 2015
But how much do PLLers really know about the beloved series and its fashion-forward cast? Here's 30 bits of trivia that even "A" is still picking up on.
1. During season two, the show made a mistake. Emily's father is a lieutenant colonel, but wore a first lieutenant insignia when taking Emily to the father-daughter dance. Oops! Oodles of bonus points if you actually caught that on-screen.
2. Keegan Allen (Toby Cavanaugh) is also a talented photographer. His photobook entitled life.love.beauty is set for release in February.
3. Shay Mitchell auditioned for the role of Spencer Hastings, but was given the role of Emily Fields. Imagining her as Spencer is just too weird.
4. On the same note, both Lucy Hale and Sasha Pieterse (Aria Montgomery and Alison DiLaurentis, respectively) auditioned to be Hanna Marin.
5. Troian Bellisario (Spencer Hastings) admitted she suffered from an eating disorder as a teenager.
6. Tammin Sursok (who plays Jenna Marshall) was born in South Africa (as did Sasha Pieterse) and grew up in Australia.
7. Ashley Tisdale was originally offered an audition to be a cast member, but she turned down "PLL" to audition for "Hellcats." It has since been canceled (Sorry, Ash).
8. Rosewood, Pennsylvania, is based on Rosemont, Pennsylvania. Rosemont is a pricey suburb located near Philadelphia. It also inspired the fictional Pine Valley, Pennsylvania, the setting for "All My Children."
9. When Tammin Sursok was pregnant with her daughter Phoenix, she had to film the newest seasons around her pregnancy.
10. Ian Harding (Ezra Fitz) has been helping to raise funds and awareness for lupus research with the Lupus Foundation of America. His mother has been living with lupus for more than 20 years, since he was seven years old.
11. Before playing Hanna Marin, Ashley Benson spent three years on "Days Of Our Lives" as Abby Deveraux, daughter of Jennifer Horton and Jack Deveraux.
12. You might also recognize Ashley Benson from "Bring It On: In It To Win It," "Zoey 101," "CSI: Miami," "The O.C." and "Supernatural." She even appeared in a Lil Romeo music video in 2002!
13. Alison DiLaurentis wears Nars' Jungle Red lipstick. This is crucial information for Halloween 2015.
READ MORE: TV Characters To Dress Up As This Halloween
14. Torrey DeVitto (Melissa Hastings) is a violinist.
15. Toby Cavanaugh (played by Keegan Allen) was supposed to die in the show just as he did in the books. His charm and popularity with television fans kept him on the series, thank goodness.
16. Lucy Hale was home schooled.
17. Alison's last name "DiLaurentis" is an anagram of "Liars United." Hmm...
18. Ashley Benson previously said she wants more makeout sessions with Tyler Blackburn (her onscreen boyfriend Caleb Rivers). Can we 'ship this couple in real life anytime soon, please?
19. Troian was valedictorian of her high school class, making her just as school-smart as Spencer!
20. Sweet little Aria has cheated on every single boyfriend she's been with during the show. Yikes.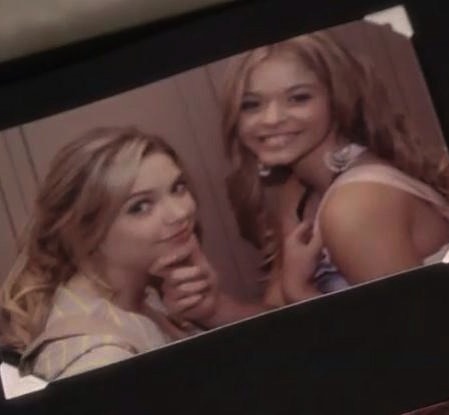 21. Sasha Pieterse and Ashley Benson's likenesses both served as models for
Jean Gray
in the "X-Men Origins" comics.
22. Parts of Rosewood are from the "Gilmore Girls"' Stars Hollow set. Notice any similarities?
23. In real life, Lucy Hale wouldn't mind dating a teacher. "I think there's something fascinating and exciting about getting into something that could get you in trouble," the star told Celebuzz. "And I'm sort of a thrill-seeker, so knowing I can do something and not get caught, I might have done it just for that, or for something fun and exciting. But none of my teachers ever looked like that!" Sigh, we totally understand her.
24. Troian is 29 years old, making her the oldest Liar of the group… And older than Ian Harding (Ezra Fitz) and Tyler Blackburn (Caleb Rivers), both 28. That girl knows how to stay young!
25. At 18 years old, Sasha Pieterse is the youngest Liar of the bunch.
26. The "PLL" show creator (AKA Superwoman) Marlene King dropped hints on her Instagram that the last episode of season five has something to do with Patsy Cline's song "Walkin' After Midnight." Oh, the chills.
27. Ian Harding was born in Heidelberg, Germany. His family later moved to Virginia.
28. Ashley suggested the "PLL" theme song "Secret" by The Pierces.
29. Janel Parrish starred as Jade in "Bratz: The Movie" in 2007. She was fated to play the ever-stylish, ever-bratty Mona Vanderwaal!
30. And, lastly, "Pretty Little Liars" is now on Snapchat! Today, fans get a snap peek of the first three minutes of the winter premiere. Username is "PLL." The Snapchat story starts at 10:00 a.m. EST and will be deleted at 7:15 p.m. once the premiere starts. Tune in!
READ MORE: 'Pretty Little Liars' Season 5, Episode 13: 'How The A Stole Christmas'
Shh! Hope you can keep a secret (or 30), because we're taking these to the grave.
Tune in to the midseason winter premiere of "Pretty Little Liars" tonight on ABC Family.
Reach Senior Entertainment Editor Kathy Zerbib here. Follow her on Twitter here.