Books
Your Ultimate Holiday Book Buying Guide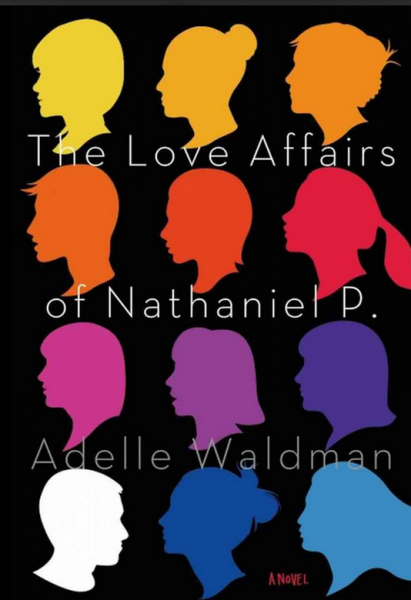 As a busy college student, the realization that you're expected to cough up a bunch of holiday gifts at the end of the month may be somewhat alarming. Whether you spent your "holiday savings" on late night pizza deliveries, or are trying to save room in your already overfilled suitcase, books are an ideal go-to gift.
It's easy enough to walk into a bookstore and come out with all your holiday shopping done, plus with hundreds of thousands of books to choose from, books are one of the simplest ways to show just how well you know your loved ones. (Bonus points for a thoughtful inscription on the cover page!)
Hopefully this will save you the trouble and ensure that you have a book for everyone on your list.
SEE ALSO: Read This List Before Your Next Bookstore Visit
For college kids with a lot of time to read (ha): "The Secret History" book by Donna Tartt
If Donna Tartt sounds familiar to you, it's probably because someone in your extended family has been stuck in an obligatory book club reading her newest novel "The Goldfinch" (partially, perhaps, so they can have the bragging rights associated with finishing a book with such cultural capital and length).
First off, be forewarned that this book is bulky (592 pages take up quite a bit of space) and not the kind of thing you want to carry to a relative's house in a suitcase—but the novel is worthy of the seemingly ridiculous page space. Tartt is masterful with her prose, lush yet effortless, and can tow the line between being commercially successful and blindingly insightful.
The story revolves around a student's immersion in the tightly knit five-person classics department of an elite Vermont college (cough cough, Bennington, where the author graduated). I encourage all of those who are interested in this book to not read the reviews and go in as clueless as I did, because it makes the events that follow all the more horrifyingly exhilarating. But for those who find that description too vague, the Library Journal attempts to describe it as "a psychological suspense thriller, a satire of collegiate mores and popular culture, and a philosophical bildungsroman." If none of those sound remotely appealing, you should look elsewhere on this list. But this is one of those novels that is so entertaining (even if incredibly long) that you hardly realize how insightful it is until the very end.
For your best friend who just got out of a terrible relationship (or needs another push to end one): "The Love Affairs of Nathaniel P" by Adelle Waldman
Don't be fooled by the pop-arty, female friendly cover: this book is not a love story. It is a triumph that the novel's main character, Nate, is sympathetic at all. As The New Yorker's Sasha
Wess writes, "Nathaniel Piven, a thirty-something-year-old Brooklyn novelist and burgeoning public intellectual, is thoughtful yet careless, open-minded yet absurdly entitled…But it's also a book of beautifully modulated sympathy—for men as well as women. In this tricky time when both men and women are expected to enjoy casual sex while the ideal of committed coupledom still looms, Nate can be forgiven for not knowing how, exactly, to behave."
Easily one of the most enjoyable and memorable books I've read this year (especially for a debut novel), Waldman's biting wit and wry jokes help stomach the sour taste of conventional love dying in a modern society. Don't be afraid to take off the cover and give this to a guy, because there is nothing pink-tinged about it.
For someone who travels a fair amount, love reading or coding or simply needs an easy pick up/put down kind of book: "Mr. Penumbra's 24-Hour Book Store" by Robin Sloan
Whenever someone needs a travel book recommendation, I always throw "Mr. Penumbra's," promising, "it's wonderful, it's just hard to explain why… The premise sounds kinda meh, but it's really adorable. I promise."
I'll at least endeavor to do a better job persuading you—even if this book is a little dull sounding at first. After the Great Recession, Clay Jannon loses his web design job in San Francisco and stumbles upon work doing the 24-Hour Book Store's night shift. A seemingly tedious job turns into a bizarre mystery when Clay is consistently confronted by frantic shop goers who buy nothing, but check out books from the back shelves at odd hours of the night. When Clay decides to map their shopping habits, he uncovers something far more impactful than the shop itself.
The story unfolds into a kind of technological adventure novel, traveling across the country and back to decode the secrets of this bookshop. Sloane creates a world that you will want to surround yourself with and never leave, probably a familiar experience to anyone who has fallen in love with a bookstore. If you enjoy Haruki Murakami's modern fairytales, this can't be missed.
For the "Secrets of Unfortunate Events" fan who had to grow up (and those who enjoy post-modern deconstructionist novels): "S." by J.J. Abrams and Doug Dorst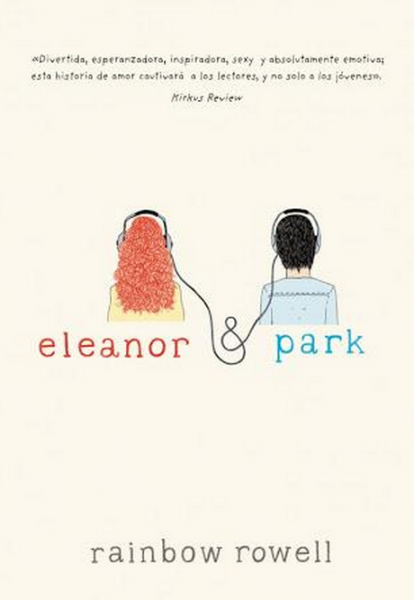 I just can't recommend "S" to enough people. Really, I'm already stocking up on copies to give out as Christmas gifts. "S." is one of those novels that meets all standards of impressiveness: ingenious premise, compelling narrative and gorgeously bound.
At its core, S. is a story within a story within a story. The book you're technically reading? "The Ship of Theseus," the final work of author V.M. Straka, "the incendiary and secretive subject of one of the world's greatest mysteries, a revolutionary about whom the world knows nothing apart from the words he wrote and the rumors that swirl around him." The copy of the book you're reading, however, has been annotated by the grad student feverishly studying (and investigating) Straka.
When the copy is picked up by a college senior at the library, the two begin corresponding in the margins of the page, weaving a story far more interesting than the text they are interrogating. To top it all off, the book is stuffed with letters, pictures and other artifacts that the students, Eric and Jennifer, discover over the course of their correspondence.
The book is really a visual feat, with inserts showing up every few pages, and a manic level of detail. Half of the difficulty of reading this book is simply trying to not lose the slips of paper between its pages (the other half is keeping the plot straight, as the annotations are not in chronological order). But don't let the process daunt you, because there truly is not another reading experience like it.
For your teenage/older tweenaged sister/cousin/friend/romantic: "Eleanor & Park" by Rainbow Rowell
I'll admit: I was late to the "Eleanor and Park" fan train. I have just about had it with YA Romance Fiction in general (and I am already growing tired of John Green movie adaptations)—but this book is really a genre-defying treat.
Set in 1986, the novel's two romantic leads are nothing close to conventional; Park, a half-Korean, comic book loving, alt music junkie stuck in Omaha, Nebraska, saves new girl, Eleanor, from an embarrassing bus encounter by offering her a seat. Eleanor isn't working with much to help her blend in at school, as her eclectic outfits and wild red hair are absolutely taunt-inducing. She is the oldest of five, struggling to endure a horrific home life, existing on almost no money and suffering from body image woes.
But honestly, none of this matters. While I applaud Rowell for presenting a-typical protagonists, her more impressive feat is in drawing readers back to that all-intensive, all-consuming ecstasy of being in love for the first time.
The descriptions are piercing, and it is almost impossible not to be catapulted to those key moments where you held hands or brushed knees with the classmate you'd been blushing over. Even if you are far past the giddy highs of young romance, it is still a worthy read.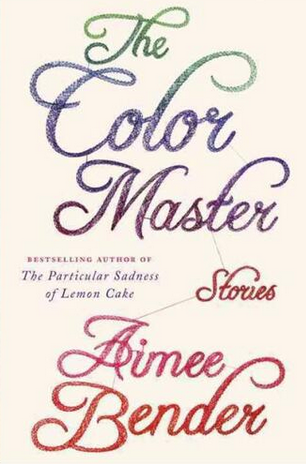 For someone with a little more literary snobbery: "The Color Master: Stories" by Aimee Bender
"The Color Master" is a collection of modern fables and twisted fairytales. Bender may be better known for "The Particular Sadness of Lemon Cake," but with this story collection, she speaks to a timeless need for connection, with what is lost, unattainable or simply lacking.
Despite its fantastic nature, DO NOT purchase this book for children (they might be more than a little shocked to read about a unsettled wife partaking in a prostitution fantasy with her husband).
That said, Bender manages to make such potentially off-putting narratives (one involves stitching together torn, live tiger skin) feel universally applicable. This technique is partially overt (many of her protagonists are nameless), but it also comes true in the consuming quest for goodness and purity in a world that no longer appreciates it. This is one of those short story collections that will win over readers who don't necessarily love short stories.
For the Harry Potter fan who has grown up: "The Magicians: A Novel" by Lev Grossman
"The Magicians" is overflowing with beloved fantasy tropes: mystical schools in mansions, terrifying and slightly-anatomically confusing creatures and of course, magic. But it also has its fair share of drug use, (slightly weird) animal sex and early twenties angst.
Quentin, the18-year-old protagonist decides to turn down his chance at the Ivies and instead pursue a magical education at Brakebills, conveniently located in a secret land in upstate New York. What follows is a terrific debunking of fairytale conventions that don't hold up in the adult world.
While I have some mixed feelings about the end of the novel (manic pixie dream girl syndrome seems to be mildly unavoidable in fantasy), it is still a worthy read. Plus, there's still enough time to read it before SyFy turns the novel into a television series.
For someone experiencing family tension or who wants to live in a Woody Allen film: "The Vacationers: A Novel" by Emma Straub
The vacation: a trip to Mallorca, Spain. The vacationers: estranged couple Fanny and Jim, their Brown-bound daughter Julia, their Miami real-estate officer son Bobby and his body-building older girlfriend. Also in tow are Franny's best friend Charles and his younger husband Lawrence.
On the surface, it appears drably formulaic (family-stuck-in-a-small-house-over-an-extended-period-of-time-even-though-they-don'tsee-eye-to-eye is practically a genre to itself now). But surprisingly, Straub keeps the plot away from the both the comedic pitfalls and the daytime soap melodrama, delivering a fresh-yet-instantly-relatable take on estranged families. The novel whips through fast paced dialogue and changing points of view so fluidly that by the time you finish it, you'll really wish you hadn't.
The ending may have been a bit rosy given the premise, but that makes it an even better gift to give your potentially messed up family.
For anyone still figuring out what it means to be growing up: "Cambridge" by Susanna Kaysen
Her name sound familiar to you? Let's hope not, because understanding who she is might entirely ruin this book. Critics have complained that the potentially autobiographical nature of the novel was incredibly distracting, but if you can avoid breaking out Google, this book can be a breath of fresh air.
The story follows Susanna from age seven to age 12, as she moves from Cambridge, Mass. to Cambridge England and back again. This is in no way an action packed adventure of traveling, as it mostly deals with the day-to-day monotony of transitioning from childhood. The narrator, while precocious and tempestuous at best, provides such sharp observations about adolescence that it seems to provide clarity to your own transition from childhood.
Kaysen captures the allusive moments that can define ones personality, even if they appear innocuous at the time. A terrific read for anyone caught in a time of change, or who yearns for home.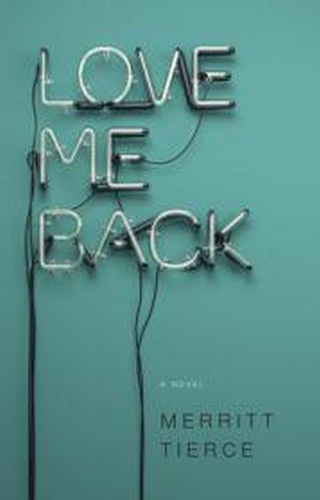 For when you need a lightweight but impressive literary addition to your gift: "The Sense of an Ending" by Julian Barnes
Grab a cup of tea, cuddle into your favorite reading chair, and get comfortable because you will want to read this book straight through. This novel feels achingly nostalgic, as the protagonist is forced to reevaluate his youth after receiving a mysterious £500 donation from his ex-girlfriend's mother. Suddenly throttled back to a time when he was "book-hungry, sex-hungry, meritocratic, anarchistic," he realizes that even then, he was more alive than he is in the present as a divorced 60-year-old.
The narrator is enigmatically unreliable in his recollections of his youth. Even the narrator says, "I don't envy Adrian his death, but I envy him the clarity of his life…When you are in your twenties…you can remember your short life in its entirety. Later, the memory becomes a thing of shreds and patches".
This book refuses to let you go without violating your own perception of memory, and forcing you to reconsider the events you hold so concretely. While the book may be small, its impact is anything but.
For anyone who loves reading, or wants something that just feels cozy when you read it: "The Storied Life of Aj Fikry" by Gabrielle Zevin
This is not heavy or literary, but it does carry the same kind of charm as a Christmas storybook. It may appear warm at its onset, as the titular character is still grappling with the recent loss of his wife, his collection of Poe poems and his patience with new technology. But, as in all such stories, a drastic change arrives in his life to restore the hope he had lost.
It may seem cliché (and at times, maybe it is), but the book is so clearly intended for the generation of readers who still cling tightly to their hardbacks and long for a forgotten era of simplicity. It is a love letter to the art of reading and a reminder of its steadfastness eve
n in an increasingly modern world. It is also, conveniently, a wonderful book about familial love (and therefore the perfect thing to give to the Aunt you can't seem to buy things for).
Books that didn't quite make the cut:
"In Between Dreams" by Iman Verjee: A fantastic debut novel, but not something you'd want to give your relatives (spoiler alert of the first chapter: it revolves around incest between a father and daughter. While not sexually gratuitous, the subject matter can still be upsetting.)
"Love Me Back: A Novel" by Merritt Tierce: Another terrific debut, but once again, a little too focused on gruesome sexual encounters to be a clever present.
"Where'd You Go Bernadette: A Novel" by Maria Semple: Yes, the cover is adorable, but there is a good chance they may have purchased it in an airport already, as this is one of those books that appears to never leave shelves.
"How Should a Person Be: A Novel from Life" by Sheila Heti: A fascinating fictionalized autobiography, but a little graphic (the first few chapters include a joke about being defecated on by a Nazi officer during oral sex, so it's not something you'd even want to give your cousin).
"How to Tell Toledo from the Night Sky: A Novel" by Lydia Netzer: Not everyone loves multiple parallel universes combined with a Romeo-and-Juliet-esque love story. But if that does sound like your cup of tea, then by all means sip away and pick up Netzer's surprisingly funny, undoubtedly creative second novel.
"10th of December: Stories" by George Saunders: While a phenomenal short story collection, it would certainly be the Debbie Downer of Christmas presents. The New York Times describes it best as "about the lost, the unlucky, the disenfranchised, those Americans who struggle to pay the bills, make the rent, hold onto a job they might detest — folks who find their dreams slipping from their grasp as they frantically tread water, trying to keep from drowning." Buy it for yourself instead.
"The Age of Miracles: A Novel" by Karen Thompson Walker: This is one of those books that really should be on the list. It's a tad forgettable, but nonetheless an interesting premise: the world is ending, and only slowly decreasing its orbit. Told through the eyes of a 12-year-old girl, the reader is exposed to what day-to-day catastrophes would outline the beginning of worldly decline.
Contact Contributor Madeleine Remi here.