Film and TV
Whitewashing In Hollywood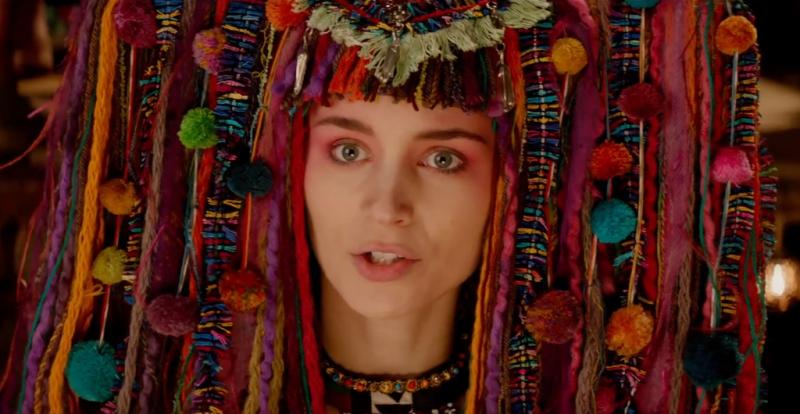 This past March, Warner Bros. announced
Rooney Mara
to play Tiger Lily in the upcoming film, "
Pan
," a new twist on the classic story of J.M. Barrie's "Peter Pan."
The poster release of "Pan," showing Mara as the Native American character, shocked many due to the controversial decision to cast a white actress for the role. According to Variety, Warner Bros also considered Lupita Nyong'o and "Blue Is The Warmest Colour's" Adèle Exarchopoulos.
What's peculiar about this casting is that the film's director Joe Wright has a goal to create a world that is "very international and multi-racial, effectively challenging audiences' preconceived notions of Neverland and remaining the environment," according to The Wrap.
If anyone has read or watched the story of Peter Pan, it is very well known that Tiger Lily is Native American, and having a white actress play this character doesn't necessarily push any pre-conceived notions or sound multi-racial. Even looking at the teaser trailer, the movie looks as if the cast is mostly white.
But "Pan" isn't the only movie with casting controversy. Another blockbuster trailer for "Exodus: Gods and Kings" showed Christian Bale as Hebrew Moses and Australian Joel Edgerton as the Egyptian pharaoh Ramses. While casting white actors for characters of Biblical stories is nothing new to Hollywood, referring back to The Ten Commandments (1956), director Ridley Scott's decision to cast white actors proves that Hollywood has not progressed as much as we think it has.
And while many have recognized the whitewashing of Hollywood, typecasting still exists today, which creates even more confusing situations for those of minorities trying to break through the mold. While some casters are looking for the most accurate representations of ethnic characters, actors of color may feel limited to their options. When major movies are only casting white actors for roles that involve characters with ethnic backgrounds, that only makes these restrictions that much tighter.
That brings us to the question: Where is the spot for minority actors in Hollywood today, if there is one at all?
Reach Film Editor Dale Chong here. Follow her on Twitter here.