Arts+Culture
Ways To Up Your Culture In 2015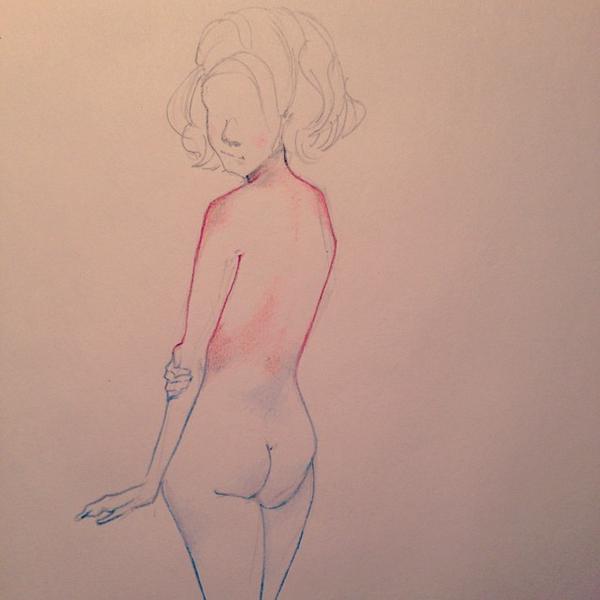 From Gigi Gastevich, Senior Arts Editor:
What better way to get more artsy in 2015 than to make some art yourself? No worries if you're not an artiste; there are affordable workshops and classes in L.A. for all interests and skill levels. The Armory in Pasadena offers a wide range of classes; I've got my eye on their night letterpress printing class. If you're more of a clotheshorse, The Fashion Institute of Design & Merchandising offers Saturday workshops (some free), including a "Sew Like a Designer" class on the Jan. 17. Or finally make the upgrade from Microsoft Word Art with an intro to typography class by Type Ed. If sketching is more your thing, consider trying out one of the affordable figure drawing sessions in the L.A. area - perhaps the one at Ave. 50 Studio might strike your fancy, or maybe stop by the Santa Monica YWCA for a no-pressure night. No experience necessary; just bring a sketchbook and pencil and don't ogle the model.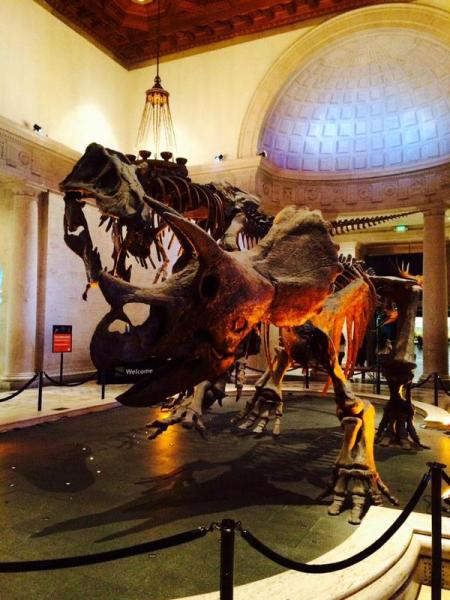 From Emily Mae Czachor, Senior Culture Editor:
Los Angeles is a vibrant cultural hotspot, home to a vast collection of historical gems, creative works and natural marvels. In the spirit of New Year's resolutions, try to take advantage of these cultural outlets and seek out hands-on answers to any and all of your cultural inquiries. Exposition Park, a scenic conglomerate of parks and buildings within walking distance of USC's campus, is a perfect place to start; it's quite literally brimming with museums. The Natural History Museum features a series of year-round exhibits, including dynamic structures of prehistoric mammals as well as glittering arrays of diamonds and minerals. The museum is currently displaying some disparate rarities, including Scarlet O'Hara's iconic "Barbecue Dress" from "Gone With The Wind," as well as the stunning, 12-carat Blue Moon Diamond. If movement-centric history is of greater interest to you, stop by the California African American Museum (admission is free!). The museum's exhibits serve as creative manifestations of the historical or social experiences of African American persons, specifically those who reside in the state of California. Mark Steven Greenfield's abstract and figurative collection, "Lookin' Back In Front of Me," is an excellent way to learn about literature, film, history and visual art with a unique cultural twist. In the new year, stop skimming bland textbooks or googling vaguely academic articles to learn more about history and culture - go out and experience them for yourself!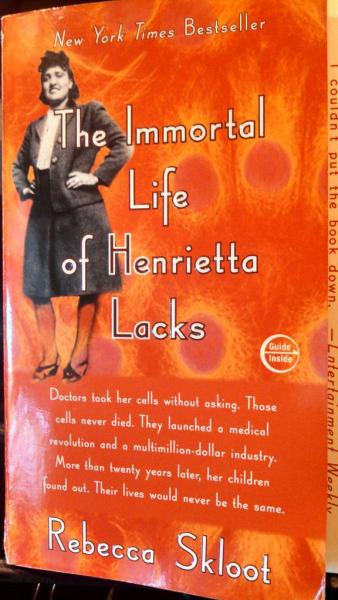 From Sara Newman, Deputy Editor and Book Editor:
Not everyone has the time or patience to attempt reading 100 books in a year. When we start to consider the time carved out for friends, family and work obligations, sometimes even 10 books begins to feel like a challenge. But one book is doable.
Challenge yourself this year to read one book by author as different from you as possible. Maybe the book will give you a reason to value scientific research even when the closest you've come to a laboratory is your high school biology class. Maybe the book will illuminate cultural differences in such a way that your sense of empathy grows tenfold. Maybe the book will even inspire you to learn about the histories and languages of places you may or may not visit some distant day in the future.
It doesn't matter; just find a new book that 2014 you would probably have skipped over, and trust it to expand your mind and your heart.
From Maral Tavitian, Food Editor: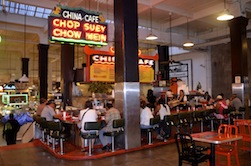 To expand your culinary repertoire in 2015, learn to cook from scratch while exploring Los Angeles's burgeoning restaurant scene. Aim to prepare at least one homemade meal every day. Start with simple and nutritious options for breakfast, buying staple ingredients in bulk rather than single servings from on-campus eateries. Not only will you feel more energized and healthy every morning, but you can save money to invest in more high-quality dining options. Grand Central Market has recently introduced a number of excellent, casual vendors including Egg Slut, McConnell's Fine Ice Creams and Wexler's Deli. The venue is easily accessible from USC with the metro, and students can peruse Downtown on foot after their meal. Experience the rich coffee culture in the Arts District or immerse yourself in Chinatown's bustling curbside markets. As Los Angeles grows into a destination for serious epicures, students can be the first to witness the city's vibrant culinary transformation.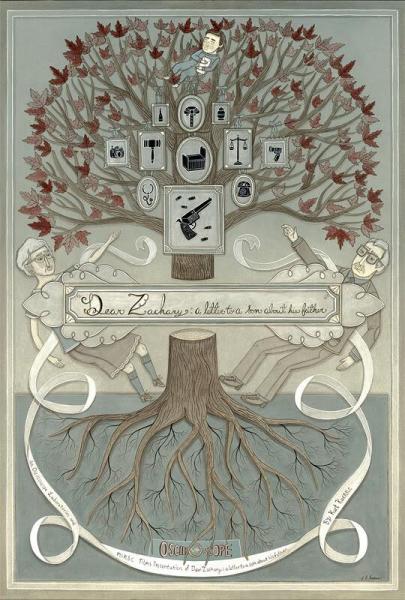 From Arielle Samuelson, Associate Arts + Culture Editor:
You want to be cultured? Don't get out of bed. Seriously. Pop open your laptop and bring the world to you with a documentary. And if the word "documentary" evokes a greater sense of lecture than escapism, prepare to be converted. It's the Golden Age of the Documentary, where you can watch any of the below winners easily on Netflix streaming. And if you're still not convinced, think of how you could sweep the pot come Oscar time if you're documentary literate.
If you like horror or "True Detective," give Kurt Kuenne's 2008 documentary, "Dear Zachary" a chance. The film has been described as "a silent scream of a movie" and filmmaker Kurt Kuenne does leave you feeling gut-punched as he grimly addresses the story of his best friend's murder to his friend's infant son Zachary. Warning: the epistle-style murder whodunit can be very emotionally upsetting. Proceed with caution.
If you liked "The Horse Whisperer" and cowboy movies are more your style, "Buck" by Cindy Meehl might be the flick for you. "Buck" follows horse whisperer Buck Brannaman, the inspiration for "The Horse Whisperer" (Robert Redford, who played him in the movie, even makes an appearance). A powerful story as quiet as the man who leads it, "Buck" has the ability to heal "bad" horses no one else can cure, and in the process heals their owners. This feel-good film will make you wish you had a horse to bring to Buck so you could benefit from his wisdom.
If political dramas or "Homeland" are your go-to source of entertainment, Jehane Noujaim 2013 documentary, "The Square." It was an Oscar nominee last year for good reason. Focusing on the 2011 Egyptian Revolution, the documentary takes a trick from genre horror films "Blair Witch Project" and "Cloverfield" and drops you straight into the middle of the chaos of Tahrir Square with handheld videos by participants at the time. If you're wary of political movies consider this: It's currently sitting pretty at 100 percent on Rotten Tomatoes. Beat that.
If you're all about girl power and the recent "Annie" reboot, gather your girls and watch Jennifer Siebel Newsom's "Miss Representation." Girls everywhere. That's what Newsom would like you to see. "Miss Representation" is a heartfelt, if sometimes overlong, look at the media's disparaging message to girls about their worth. Produced and directed by a former actress, who was advised to keep her graduate degree from Stanford off her resume, Newsom is also the producer of "The Invisible War," a 2013 Oscar nominee that searingly investigates rape in the U.S. military.
From Savannah L. Barker, Theater Editor: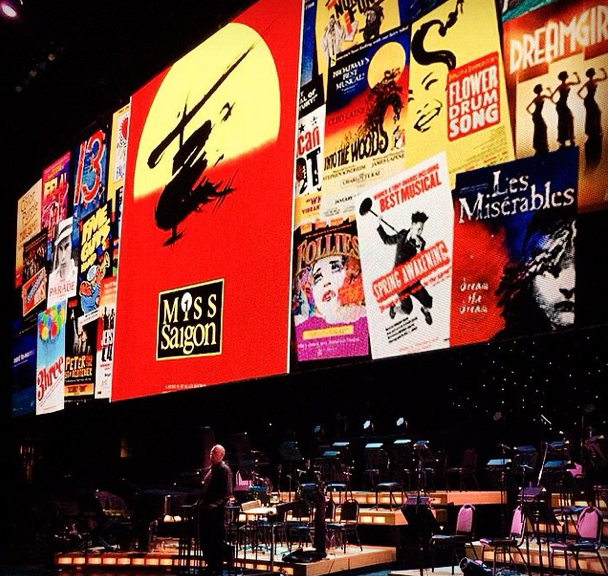 Who says professional theater has to be expensive? A number of local Los Angeles theaters have fabulous deals on tickets for students and large groups, so never allow financial reason to dictate your ability to experience the fabulously unique Los Angeles theater scene and make it your 2015 goal to see more shows!
Take the Metro Expo Line to Culver City to see "Chavez Ravine" opening at the Kirk Douglas Theatre this month. A play by Culture Clash -- Richard Montoya, Ric Salinas and Herbert Siguenza -- "Chavez Ravine" reexamines the forever changing landscape of Los Angeles, and tickets can be purchased for as low as $25.
The Pasadena Playhouse also offers student rush tickets to be purchased one hour before a performance for $20, so head up to Pasadena this February to catch "The Whipping Man" starring television star Charlie Robinson. In the aftermath of the Civil War, "The Whipping Man" tells the story of a confederate captain and his two former slaves as they confront their uncertain future while being haunted by their scarred past.
Lastly, look into volunteering for your favorite theaters. Many Los Angeles theaters are open to getting some extra help and will pay their volunteers with free tickets to their shows. So no matter how busy your schedule or how tight your bank account, there is always time for good theater.