International
UPDATE: AirAsia Debris And Passenger Bodies Found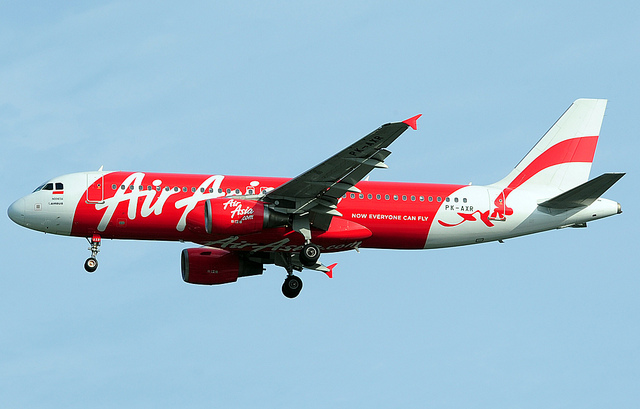 Two days after AirAsia Flight QZ8501 fell off radar screens over the Java sea, the families of those who were on the flight witnessed live coverage of search teams discovering aircraft debris and bloated body floating in the sea, according to the Guardian. At least three bodies were recovered and would be brought to Surabaya, where the flight departed, along with other recovered aircraft wreckage, LA Times reported. The airline, which until now had never experienced a fatal accident, said that the debris was found in the Karimata Straight between Signapore and Indonesia. The head of Indonesia's Search and Rescue Agency confirmed that the debris came from the AirAsia plane. Indonesian planes involved in the search also saw an "object that formed a shadow under the sea in the shape of an aircraft."
READ MORE: AirAsia Flight 8501 Missing Over Indonesia
Family members were asked to provide authorities with DNA samples and photographs to help with identification of passengers. AirAsia said that it will bring counselors and religious and spiritual guides to the crisis center it set up in Surabaya to help grieving family members.
Read more about families' reactions from the Guardian here.
Read more about the AirAsia Flight from LA Times here.
Reach web producer Heidi Carreon here, follow her on Twitter here.