NFL
NFL Quick Hits, Week 14: Question Edition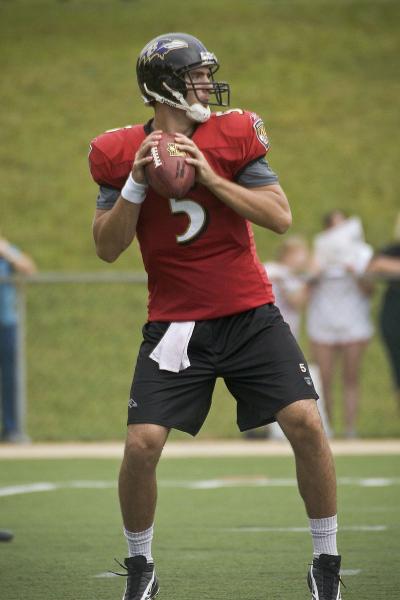 Thursday
Cowboys 41, Bears 28
-After two subpar weeks in a row, should we be worried about Dez Bryant and the Cowboy passing game?
-When will the Bears find some linebackers who can cover?
Sunday
Steelers 42, Bengals 21
-Can Ryan Shazier provide a spark to the Steelers run for the playoffs?
-Will the Bengals address their ailing pass rush this offseason?
Colts 25, Browns 24
-Will Donte Moncrief step up after Reggie Wayne's triceps tear?
-How many turnovers will Johnny Manziel commit in his first start (my over/under would be 2.5)?
Lions 34, Bucs 17
-Will Lions D-coordinator Teryl Austin get a head coaching gig next year?
-Is Mike Evans already a top-10 receiver?
Texans 27, Jaguars 13
-Can we please see J.J. Watt get a goal-line carry?
-How many more years will Gus Bradley get to try and recreate the Seahawks in Jacksonville?
Ravens 28, Dolphins 13
-Why is nobody talking about the Ravens as a Super Bowl contender?
-After a promising year, will Joe Philbin get another chance?
Vikings 30, Jets 24
-Which coaches' wife did Cordarelle Patterson sleep with? But seriously, why can't he get some more snaps?
-Can Rex Ryan please coordinate defensively for the Packers next year? (If that happens, we may as well not even play the 2015 season. So maybe not.)
Panthers 41, Saints 10
-Can Carolina please keep Ron Rivera?
-Is Jimmy Graham a potential trade candidate?
Giants 36, Titans 7
-If Devon Kennard got more playing time earlier in the year, would he be a candidate for Defensive Rookie of the Year?
-Could Ken Whisenhunt be one-and-done in Tennessee?
Rams 24, Washington 0
-Is this year's promise just going to set the Rams up for disappointment in 2015? Again?
-Washington has one of the best offensive supporting casts in the league, so why can't Jay Gruden get his s--- together?!
Cardinals 17, Chiefs 14
-Even though it's a passing league, how important still is running the ball? (Hint: Ask the Cardinals.)
-If a quarterback can't throw more than 10 yards downfield, can said quarterback really carry a team through the playoffs?
Broncos 24, Bills 17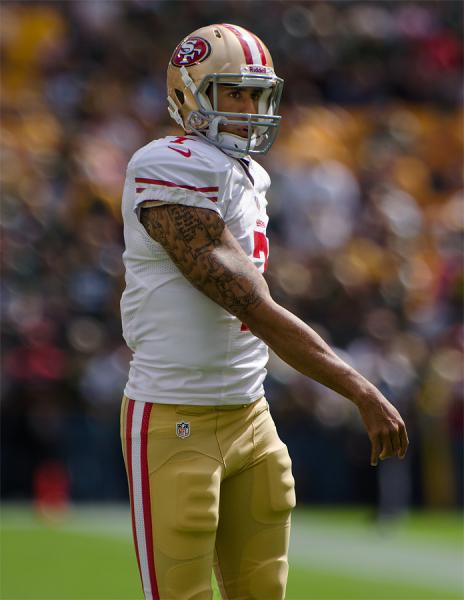 -How many wins has C.J. Anderson been worth this year?
-How good would the Bills be if they had a legitimate starting quarterback? (Hint: Very.)
Raiders 24, 49ers 13
-Will the Raiders draft Leonard Williams or Amari Cooper? (Probably Amari, but I'd love to see Khalil Mack and Williams play together.)
-Will Kaepernick finally be cut loose on the ground next week against the Seahawks?
Seahawks 24, Eagles 14
-Can Paul Richardson please get more opportunities? Also, how good is Bobby Wagner? (Hint: Really freaking good.) And one more: Can somebody please get Jon Ryan some receiver gloves?!
-Is the Eagles' defense good enough to carry them when Sanchez isn't playing his best?
Sunday Night
Patriots 23, Chargers 14
-How big of a stud is Jamie Collins?
-How big of a stud is Melvin Ingram?
Monday Night
Packers 43, Falcons 37
-What would the score have been if Dom Capers had thought to cover Julio Jones?
-Why has Matt Ryan regressed so much this year? Also, is Desmond Trufant already one of the league's top corners?