Film and TV
Holiday Romance Movies: Should We Still Watch Them?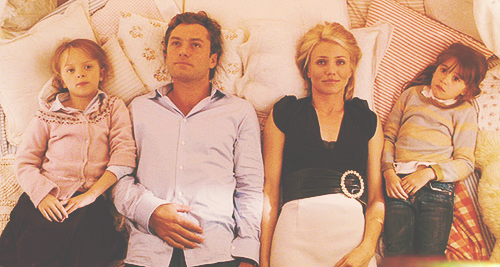 When it comes to romance movies, we laugh, we cry, and we just wish we had someone to cuddle with. When it comes to holiday romance movies, it's all the same except there's the next level of holiday cheer and corniness.
Winter and the holidays are the times we like to curl up in a blanket with a cup of hot chocolate, does that mean we need someone with us too?
READ MORE: 7 Best Christmas Movies To Watch
Holiday-themed romantic movies, romantic-comedies in particular, have a way of making us feel like this time of year is the time we're finally going to have someone to kiss underneath the mistletoe, or ring in the New Year with.
We have "The Holiday" (2006), "Four Christmases" (2008), and one of the classic favorites, "Love Actually" (2003). Let's not forget the uber-corny made-for-television movies like "Holiday in Handcuffs" (2007) or "Santa Baby," the rated-PG movies we typically see on ABC Family.
Perhaps these holiday rom-coms are exactly what we need to forget that we might be alone for the holidays--or better yet, some of us might be lucky enough to have a special person to watch them with. But maybe we need to give these holiday romances a break. Though it might be "cuffing season," the holidays should be a time for family and loved ones (including that significant other, but focusing on the collective term of "loved ones).
Take a break and watch the classic Christmas movies to get the real laughs and spend time with family. That special someone can wait for another time, another day. Winter's long enough to find some quality snuggle time.
Reach Film Editor Dale Chong here. Follow her on Twitter here.