Music
GRAMMY U: What You Need To Know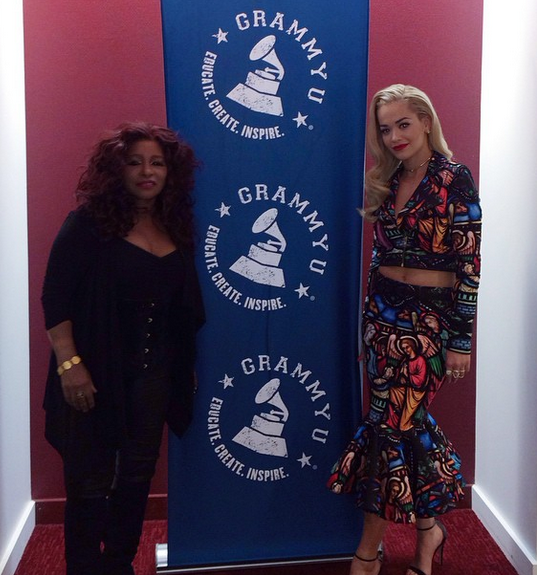 Having Justin Timberlake take you on a tour of his backstage concert? Check.
Attending GRAMMY® rehearsals the day before the show? Check.
"Hanging out" with Steve Aoki and Kaskade? Check.
Brandi Carlile teaching you how to write music? Check.
GRAMMY U® has hosted all of these events and plenty more.
Attending panels with top music industry professionals, meeting hit artists before sold-out shows, peeking backstage during GRAMMY week, seeking career advice from the industry's top performers and business personal—if any of these events trigger your interest, then GRAMMY U is for you.
READ MORE: Grammys 2015: Biggest Snubs And Surprises
An organization founded for the benefit of students' interest in the music industry, GRAMMY U is a growing community of college students and recent graduates. Brought to students by The Recording Academy®, GRAMMY U fosters a community for the rising leaders in the music industry.
There is no strenuous screening associated with becoming a GRAMMY U member. All that's needed is a passion for music along with a dream.
Benefits of being a GRAMMY U member include limited admittance into local concert SoundChecks, "Off the Record" moderated discussions, intimate MasterClasses that include one-on-one time with an industry professions, a "Meet the Board" event with the local chapter, access to GRAMMY PRO online, and much more.
One of the most eye-opening experiences occurs during GRAMMY Week. For example, GRAMMY U students have the opportunity to go behind the scenes of the show, seeing rehearsals and learning more about music's biggest night. For a select few, there is even the opportunity to attend the red carpet or become a seat-filler.
"I've been a member of the organization for over a year now and I'm constantly amazed by the talent that GRAMMY U always manages to bring in to meet us. Last year, I got to go to the rehearsal and tour the Staples Center before the GRAMMYS and I know that it couldn't have been possible without the organization," said current member Vincenza Napoli.
Members of GRAMMY U don't just include singers and songwriters, but students who are interested in one day being also engineers, managers, producers, and much more. With the vast and rapidly evolving industry, these new students provide refreshing insights and opinions from the next generation of professionals.
Thus, GRAMMY U offers students a chance to network with their peers as they will be the leaders of the industry to come. For example, at the kickoff event held every September, members are invited to come and meet other music industry students with the mindset that they can feed off each other's advice and industry connections.
READ MORE: We Can't All Be Taylor Swift: Why The Industry Still Needs Music Streaming
"GRAMMY U has not only provided me with continuous opportunities, but it has also been beneficial in the start of my professional career," says GRAMMY U Representative Amanda Wojciechowski.
The organization extends to more than just GRAMMY U. Because it is by the Recording Academy, GRAMMY U is also partnered with the GRAMMY Foundation, MusiCares, the Latin Recording Academy and more.
GRAMMY U is offered in multiple cities across the United States including Los Angeles, New York, San Francisco, Washington D.C., Memphis, Nashville and tons more. Furthermore, just because you sign up for one chapter does not mean that you cannot transfer membership between cities during vacations and permanent moves.
If you have a dream and a passion for that dream, GRAMMY U can help make it possible.
Reach Senior Entertainment Editor Jillian Morabito here.