Health
Could Male Birth Control Be On The Horizon?
It has been 54 years since "the pill" made its debut in the United States. The Food and Drug Administration (FDA) approved a form of birth control that would arguably become a symbol for women's rights and signal generational change.
Since then, women have a myriad of birth control methods to choose from. The same, however, cannot be said for men. Currently, men have two options: wear a condom or get a vasectomy.
In analyzing how birth control is perceived, many men (and women) feel that condoms take away the feeling, pleasure and spontaneity of sex while vasectomies are thought to be irreversible and life-changing operations. Because of these sentiments, condoms and vasectomies are not considered ideal options.
But if some doctors have their way, the tide could soon change.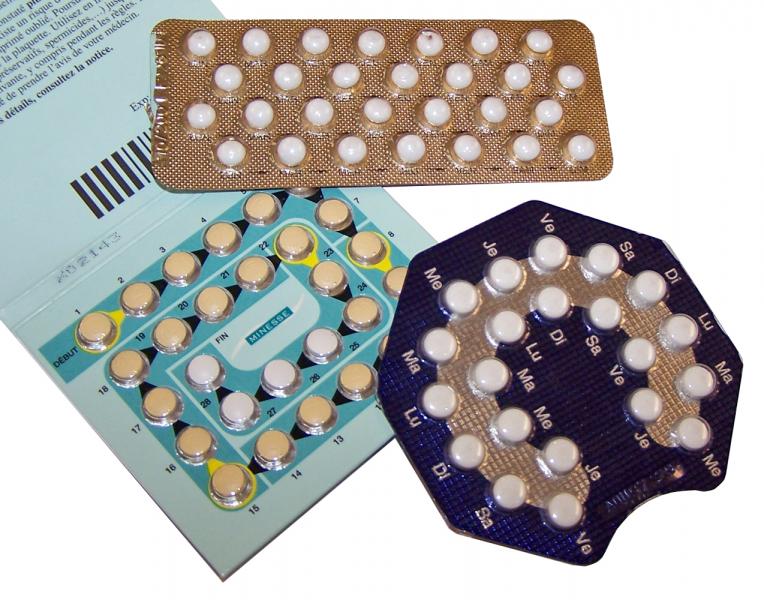 The
Parsemus Foundation
is developing a product called Vasalgel, which would be similar to a vasectomy with one major difference: It would be more easily reversible. Dr. Linda Brent, the Deputy Director of the Parsemus Foundation, believes Vasalgel "has the potential to be the first long-acting, non-hormonal, reversible contraceptive for men."
The way it would work is that a polymer hydrogel is injected into the vas deferens, which is the tube sperm swim through. This would block the travel of sperm; whereas in a vasectomy, the vas deferens is cut. The David and Lucile Packard Foundation recently awarded the Parsemus Foundation a $50,000 grant to continue its research. Human clinical trials are scheduled to begin in 2015 with hopes of Vasalgel hitting the market by 2017.
For years, men have complained about not having any say or control in the reproductive process. Once a child is conceived, it is up to the woman to decide whether she keeps the baby, and some men feel that they must carry the financial burden that comes with a child. Dr. Elaine Lissner, the Director of the Parsemus Foundation and founder of the Male Contraception Information Project, believes that the development of methods like Vasalgel can give the men the control they desire.
"We used to talk about men sharing the burden of contraception, but these days, many men talk about wanting control. Men want to control their own destinies," Lissner said.
READ MORE: Thinning The Deer Herd: Birth Control Or SharpshotToters?
It is also believed that the polymer can help trim the amount of unintended pregnancies. According to a study conducted by the American Journal of Public Health, more than half of pregnancies are unintended.
"An effective male contraceptive could dramatically reduce the number of unplanned births in the world." Brent said.
Vasalgel, originally created by the Parsemus Foundation in 2010, is inspired by RISUG, or the reversible inhibition of sperm under guidance, that was developed in India. A procedure (Warning: Graphic Content) using RISUG involves a doctor applying local anesthetic and making a small pinhole in the base of the scrotum. The doctor then uses forceps to extract the small white vas deferens tube. After the polymer gel is injected into the vas deferens, the vas deferens is pushed back inside.
The RISUG gel is a combination of the chemicals styrene maleic anhydride (SMA) and dimethyl sulfoxide (DMSO). These chemicals do not create a blockage in the vas deferens that could result in a pressure buildup and eventual rupture. Instead, the chemicals align the walls of the vas deferens and kill oncoming sperm cells. It is worth noting that the RISUG procedural method is still in late clinical trials in India.
Although the early results of Vasalgel and RISUG look promising, some in the medical community are preaching caution.
Dr. Jamin Brahmbhatt, Co-Director of the PUR Clinic in partnership with Orlando health, is excited about the prospects of Vasalgel but feels that there is not enough long-term data to make any grand pronouncements. He questions if Vasalgel will indeed be reversible.
"How are you going to get into that same (puncture) spot?" Brahmbhatt asked. "How are we going to prove that needle is not puncturing or causing scars in the vas where the trauma from that is basically obstructing everything?"
Brahmbhatt is concerned about the possibility of men going out to receive injections and ending up facing reproductive issues. He is not sure if Vasalgel can be approved for the market by 2017.
"What I would hate to see is all these guys get this done and they want to get it reversed, and they realize 'I had a lot of inflammation from this polymer. . . or this is not reversible or it is reversible but my sperm are not flowing right because there is some (gel) left in there.' There is a lot of unknowns," Brahmbhatt said.
While a cost for Vasalgel has not been determined, the Parsemus Foundation plans on making it affordable and will work to have it covered by insurance. Lissner says that one of the difficult aspects in medicinal development is that "pharmaceutical companies have no incentive to develop a cheap long-lasting method." Or as Samantha Allen from the Daily Beast asked: "Why sell a flat-screen television to a man, after all, when you can rent one to a woman for a decade?"
Birth control such as Vasalgel could also prove to be very beneficial for women. Even though there are many birth control methods for the 62 percent of women who are using a contraception, they can come with unpleasant and adverse side effects. These side effects include decreased libido, acne, breast tenderness, irregular bleeding, nausea, weight gain, mood swings, depression, high-blood pressure and an increased risk of heart disease. As of now, there have been no significant side effects associated with Vasalgel and RISUG. Because it is a non-hormonal contraceptive, it is believed that Vasalgel would not interfere with the production of a man's testosterone. Dr. Brent sees Vasalgel as a method that not only provides another choice for couples but relief for women.
"Many women cannot take standard female birth control, whether because of a health condition or incompatibility with their system due to hormonal side effects. Having a reliable method that men can use provides couples with another contraceptive option." Brent said.
Lissner feels the scientific and medical advances warrant men not having to deal with the same circumstances.
"Hormones affect everything from A to Z. . . We don't need to run that experiment again on men; we can do better," Lissner said.
Reach Staff Reporter Kevin Mallory here or follow him on Twitter.