Entertainment News
Ariana Grande's Top Moments Of 2014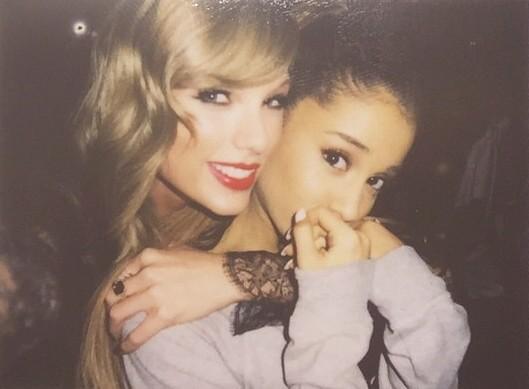 Ariana Grande's popularity is growing, and 2014 was a busy year for the 21-year-old singer and actress. As the year comes to an end, here are her top moments of 2014.
Victoria's Secret Fashion Show
While the angels made their way down the runway, Grande got a whack in the face by some angel wings. After a flash of visible pain and surprise, she continued right on. Her reaction became an instant internet meme hit.
She came forth with her boyfriend Big Sean
The couple have the song "Right There" together and are not strangers to showing off some PDA.
READ MORE: Victoria's Secret Fashion Show 2014: Reactions
Ariana Grande and her "Sam & Cat" co-star, Jennette McCurdy, are no longer pals. The two carry some beef together as McCurdy said she wants to be treated with the same respect as Grande. Their show was canceled.
Feud with Bette Midler
The two singers/actresses had a Twitter battle as Bette Midler slammed the young star, saying Grande doesn't need to "whore" it up. Midler later apologized and said she wants to direct Grande's next music video. Some sarcasm there?
READ MORE: Ariana Grande: 'My Everything' Album Review
"Problem" with Iggy Azalea
The music video is pretty self-explanitory. Don't expect the song to get out of your head for at least another six months.
Reach Associate Entertainment Editor Tanya Mardirossian here. Follow her on Twitter.