Music
9 Songs Lorde Should Cover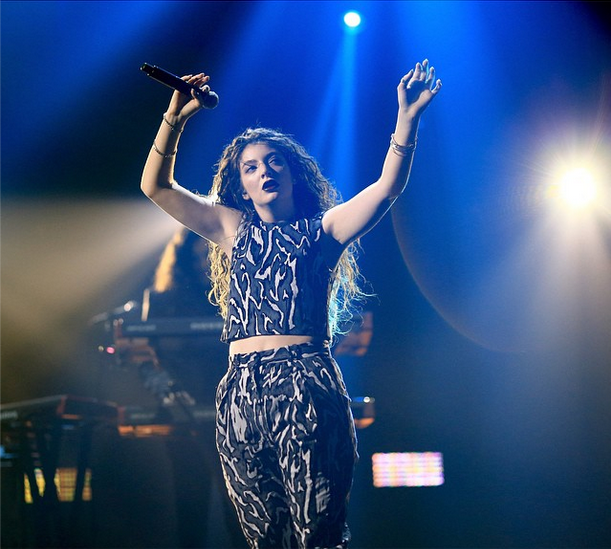 Lorde's songs have been covered by her loyal fans, remade by other singers and made into a mash-up by DJ's. She certainly has influence on music fanatics around the world, having been named in
Forbe's "30 under 30"
as well as
Time's "25 Most Influential Teens."
Here are some songs that she could cover to give her fans even more of her voice:
"Skinny Love" by Bon Iver
Lorde's sultry tone would add the perfect spin on this classic Bon Iver song, also famously covered by Birdy.
"Prayer in C" by Lilly Wood and The Prick
The original version of this song is relatively mellow with majority of the tune filled by instrumentals, compared to the upbeat Robin Schulz's remix. We would love to see Lorde's interpretation of the original, sung by Lilly Wood and The Prick.
"Ghost" by Ella Henderson
This song can be slowed down in an acoustic version to further bring out the voice of the singer. Since its release, singers with a range of tones have taken a shot at making the song their own, and we're curious to see Lorde's rendition.
READ MORE: Grammys 2015: Biggest Snubs And Surprises
"Money on My Mind" by Sam Smith
The meaning of the song is just as powerful as is Sam Smith's delivery. We can all relate to the conflict he brings up in one way or another-- and Lorde has been known to be that fun, relatable girl we all want to be friends with.
"Don't You Worry Child" by Swedish House Mafia
Although the group is broken up, this bittersweet song still tugs at our heart every time the chorus comes on. Lorde's soothing voice singing, "Don't you worry, don't you worry, child. See heaven's got a plan for you," would make us the love the song even more.
"Riptide" by Vance Joy
Vance Joy sings a stripped down, acoustic version of his hit song in this performance, and Lorde shines best in an unplugged musical setting.
"Slow It Down" by The Lumineers
A man's reflection on his past love, this song would be great with a female's voice and interpretation. Lorde's take on The Lumineer's best song (in my opinion) would make our hearts melt.
"Titanium" by David Guetta ft. Sia
Many singers have taken a shot at modifying this song to their own preference, and it's led to a number of renditions on YouTube. It can really show off the strength of one's voice in a solo, and Lorde's voice has the power of filling the entire room with minimal background music.
"Radio" Lana Del Rey
This is one of those songs that's so vocally beautiful, it almost sounds "sweet like cinnamon" to our ears. People praise Lorde's amazing control over her vocal range, and she'll sure be able to recreate this song in her unique style.
Reach Staff Reporter Diana Lee here and follow her on Twitter here.