Health
9 Places To Work Out For Free In LA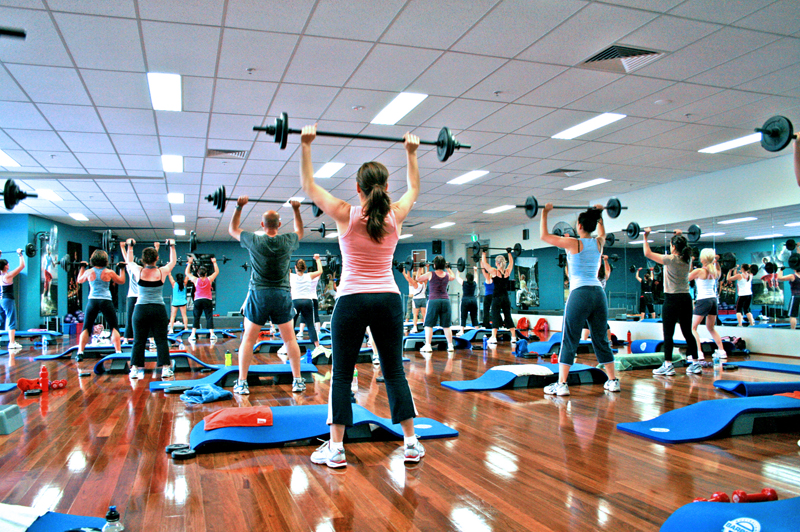 We've all heard it, and many of us have said it—"I just don't have time to work out." A busy schedule is far and away the most common excuse against exercising, but for many, it's all about the money.
For those on a budget, college students included, keeping up with a consistent fitness regimen isn't necessarily cheap. But have no fear, Angelinos! Despite a market flooded with top-dollar exercise classes, there are plenty of freebies around town. We decided to take the liberty of finding some for you…you're welcome.
In recent years, several workout apparel companies have started offering free workout classes in their stores (no purchase necessary, of course).
Nike offers free weekly Training Clubs and Running Clubs at select stores, combining training with a sense of community, according to Santa Monica store associate, Brian Martinez..
"It is a way to bring in the community and to build bonds," Martinez said. "You get a good sweat and actually use our products live in motion and you're having fun while being active, and enjoying the Nike community."
NIKE CLASS TIMES

395 Santa Monica Place #118, Santa Monica, CA 90401

(310) 393-7384

Run Club Sat.: 9 a.m., Sun. 10:30 a.m.

Training Club Tues: 6:30 p.m.

189 The Grove Dr., Los Angeles, CA 90036

(323) 954-0450

Run Club Wed: 6:30 p.m., Sat: 9 a.m.
REI (less commonly known as Recreational Equipment, Inc.), an outdoor gear and apparel store, offers free indoor rock climbing to REI members (nonmembers can enjoy the wall for $5 a climb).
Jeremy Eng, sales manager at REI's Manhattan Beach store, said this is a good way to bring in business. It's one way to get prospective customers into the store so they can see new items and potentially make a purchase.
"We definitely get a lot of traffic from it," Eng said, but confirmed that patrons often come to REI just to climb the wall.
"There's a lot of excitement. You hear hooting and hollering across the store and applause when people get to the top," Eng said.
REI MANHATTAN BEACH

1800 Rosecrans Ave., Manhattan Beach, CA 90266

Free indoor rock climing: Sat. 12-4 p.m.
READ ALSO: Stay Healthy And Happy In College: Fitness
A couple high-end yoga apparel retailers even offer free yoga classes, including Lululemon and Athleta.
Danielle Cameron from Athleta headquarters said they offer free classes because they want to be more than just another clothing store.
"We are a fitness meets fashion apparel organization," Cameron said. "We are really passionate about offering the newest and most unique [classes] for our customers where they can experience and try new things."
While Lululemon sticks exclusively to yoga, Athleta also offers free barre, crossfit, bootcamp and cardio classes. Athleta even partners with other fitness organizations, such as Corepower Yoga, to ensure a variety of exercise options for their customers to try out.
LULULEMON CLASSES


Plaza El Segundo |2008 Park Pl., El Segundo, CA 90245

(310) 640-9476

Yoga | 10-11 a.m. Sundays

Brentwood | 11920 San Vicente Blvd., Los Angeles, CA 90040

(310) 442-3563

Yoga | Wed.: 8:15 p.m., Sun.: 9 a.m.

Beverly Hills | 344 N. Beverly Dr., Beverly Hills, CA 90210

(310) 858-8339

Run Club | 8:30 a.m. Sundays

Los Angeles | 103/105 S. Roberson Blvd., Los Angeles, CA 90048

(310) 550-6239

Yoga | 9:30 a.m. Sundays

Pasadena | 103 W. Colorado Blvd., Pasadena, CA 91105

(626)792-0791

Yoga | 9:30 a.m. Sundays

Dog Haus Running Club | 6-8 p.m. Tuesdays

*Lululemon's class offerings vary. Store location hyperlinks lead to current calendar.
ATHLETA CLASSES

The Grove | 189 The Grove Dr., Los Angeles, CA 90036

(323) 937-0329

Yoga | Sat. 12/13 9-10 a.m., Sat. 12/27 9-10 a.m., Sun. 12/28 9 a.m.

Santa Monica | 1318 Third Street Promenade, Santa Monica, CA 90401

(310) 393-3040

Core Yoga | Sun. 12/14 10-11 a.m.

Pure Barre Fitness | 6:15-7:10 p.m.

Work & Restore Yoga | Sun. 12/21 10-11 a.m.

Go Upside Down Yoga | Sun. 12/28 10-11 a.m.

*Athleta's class offerings vary.Store location hyperlinks lead to current calendar.
Even though the classes are held in high-end stores where the products are far out of reach for many of the budget-conscious attendees, the stores promise there's no catch.
"There's absolutely no pressure to purchase anything. It's a free offering to the public," Cameron said.
READ MORE: 7 Must-Follow Health And Fitness Instagram Account
The free fitness goes beyond the bounds of the mall walls, too, with several options for community classes throughout LA.
Runyon Canyon Park has been home to free yoga classes for years now, offering multiple classes daily. You'll find the group perfecting their poses, led by teachers from various studios around town.
RUNYON CANYON YOGA CLASSES


2000 N. Fuller Ave., Los Angeles, CA 90046

Mon.-Fri.: 8:45 a.m., 10:30 a.m. and 2 p.m.

Sat. & Sun.: 10:30 a.m. and 2 p.m.
If you're looking to stay closer to campus, USC's Fisher Museum of Art hosts a free yoga class once weekly while school is in session
Fisher employee Sisi Wang advises students to come early, as there are limited spaces and classes often fill up.
"We just want to involve more students and the community to know about themuseum and we organize all kinds of events and activities so people can know about us and to get people involved," Wang said.
This semester, classes were 11 a.m. Wednesdays, but the schedule for next semester hasn't yet been set.
In a city as big as LA, who says working out and being healthy has to be expensive?
There are plenty of budget-friendly options like these; you just have to look for them. Clearly, you picked the right spot to look. Enjoy!
Reach contributor Haiphie Hua here. Follow her on Twitter here.