Film and TV
7 Best Christmas Movies To Watch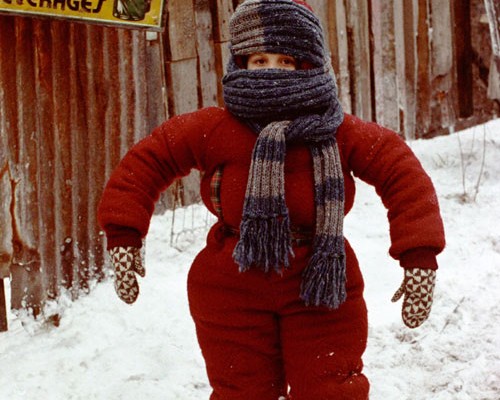 "A Christmas Story" (1983)
What's Christmas season without the classic movie to watch on Christmas Day than "A Christmas Story?" Spend your holiday with Ralphie as he works to convince everyone in his life that a Red Ryder BB Gun is the absolute perfect Christmas present. You'll laugh your way through and mouth the words to "You'll shoot your eye out!"
"It's a Wonderful Life" (1946)
If you aren't feeling like "A Christmas Story" but still want to watch a classic, "It's a Wonderful Life" is the movie for you. A family favorite focused on businessman George Bailey's life if he never existed, you'll start to appreciate everything in life.
"How The Grinch Stole Christmas" (2000)
Laugh with your family as Jim Carey plays Dr. Suess's classic character Mr. Grinch in "How The Grinch Stole Christmas." If you've grown up reading the book every year, the Grinch hates Christmas and tries to take it away from the magical land of Whoville. The Grinch equally despises the Whos, but everything changes when Cindy Lou Who decides to befriend the Grinch.
READ MORE: 'Pretty Little Liars': Season 5, Episode 13: 'How The A Stole Christmas'
"The Polar Express" (2004)
In "The Polar Express" will guarantee a magical spectacle as a doubting boy boards a magical train that's on its way to the North Pole and Santa Claus' home. "The Polar Express" offers beautiful CGI effects, a great movie score and Tom Hanks in multiple characters. "The Polar Express" is an all-around enjoyable experience.
"Home Alone" (1990)
What's better than celebrating Christmas than watching an 8-year-old boy kick butt with two burglars? The young Kevin McCallister gets left behind when they fly off to France for Christmas. Instead of finding a way to contact his parents, Kevin has to create a plan to dupe the burglars as they try to break in. Don't forget to remember to watch "Home Alone" 2-4.
READ MORE: Ways That Los Angeles Celebs Pretend It's Actually Winter
"The Santa Clause" (1994)
Who would have thought that when you witness something tragic happening to Santa Claus, you'd become the next one? That must have been how Santa has lived all these years! You'll watch Tim Allen in one of his more known films
"Elf" (2003)
A modern favorite that is never forgotten and heavily quoted, "Elf" stars Will Ferrell, who plays Buddy the Elf, a human who was adopted by one of Santa's elves and is upon turning 30, is sent into the real world of New York. As he discovers that the world is not nearly as cheery as The North Pole, he brings the importance of Christmas cheer back to the world.
READ MORE: What We Learned From 'Elf'
Reach Film Editor Dale Chong here. Follow her on Twitter here.