Music
14 Things You Forgot Happened In 2014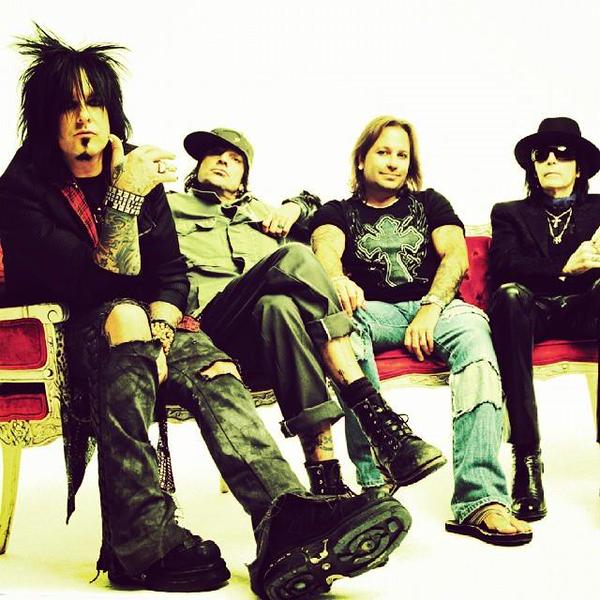 With 365 long days a year, sometimes it's hard to remember everything that's happened...
Especially when it comes to the world of music, where artists are cranking out albums, EPs, and singles - plus going on tour - non-stop.
From legendary rock bands retiring to artists making their big comeback, here are 14 music-related things you might not remember happened this year!
In January...
Mötley Crüe signed a "Cessation of Tour" agreement, signaling the end of their career after embarking on one last world tour, which will end in June 2015.
READ MORE: 5 Bands Calling It Quits In 2014
In February...
Tim Lambesis, the lead singer of metalcore band As I Lay Dying, pled guilty after being arrested for attempting to hire a hitman to kill his estranged wife, Meggan.
When Dong Nyugen pulled his extremely successful (but alos frustrating) app "Flappy Bird" from app stores, Fall Out Boy helped everyone cope by releasing their own version of the game entitled "Fall Out Bird."
In March...
Katy Perry set a new record on Billboard's Pop Songs Chart thanks to the release of her Juicy J collab "Dark Horse," which made Perry the recordholder for most total weeks (46) at number one.
Following a few brief appearances onstage in 2013, Christine McVie officially rejoined Fleetwood Mac after a very long 16-year hiatus.
In a mind-boggling turn of events, John Travolta introduced Broadway sensation Idina Menzel as "Adele Dazeem" before her performance of the "Frozen" smash hit "Let It Go" at the Oscars.
And Sister Cristina Scuccia took the world by surprise with her blind audition performance of Alicia Keys' "No One" on Italy's version of "The Voice." The nun eventually went on to win the second season of the reality singing competiton.
In April...
Nirvana was finally inducted into the Rock and Roll Hall of Fame. The ceremony featured a performance by the surviving members of the grunge rock band, along with Lorde, and also saw the induction of KISS, Peter Gabriel, and Hall & Oates, among others.
And the Australian Broadway cast of "The Lion King" went viral after a spontaneous rendition of "The Circle of Life" on a flight from Brisbane to Sydney.
In August...
Beyoncé once again proved that she was the Queen with an epic 16-minute closing performance at the 31st Annual MTV Video Music Awards (VMAs). The "Drunk In Love" singer also received the Michael Jackson Video Vanguard Award, which was presented to her by her husband Jay-Z and daughter Blue Ivy.
Also, Kristian Nairn (better known as everyone's favorite "Game of Thrones" character Hodor) revealed his DJing skills to the world and embarked on the appropriately-named "Rave of Thrones" tour in Australia.
In September...
After a second reformation and successful stint on Warped Tour this summer, post-hardcore band Finch released "Back to Oblivion," their third studio album and their first since 2005's "Say Hello to Sunshine."
In October...
T-Pain reminded everyone that - behind all the auto-tune - he could actually sing with a live performance at NPR Music's Tiny Desk Concert.
In November...
Country singer Garth Brooks released "Man Against Machine," his first studio album in 13 years.
READ MORE: 7 Artists Overdue For A New Record
Reach Entertainment Producer Michelle Tiu here and follow her on Twitter.