Los Angeles and Region
Wheelchair Basketball Program Inspires Kids With Disabilities To Score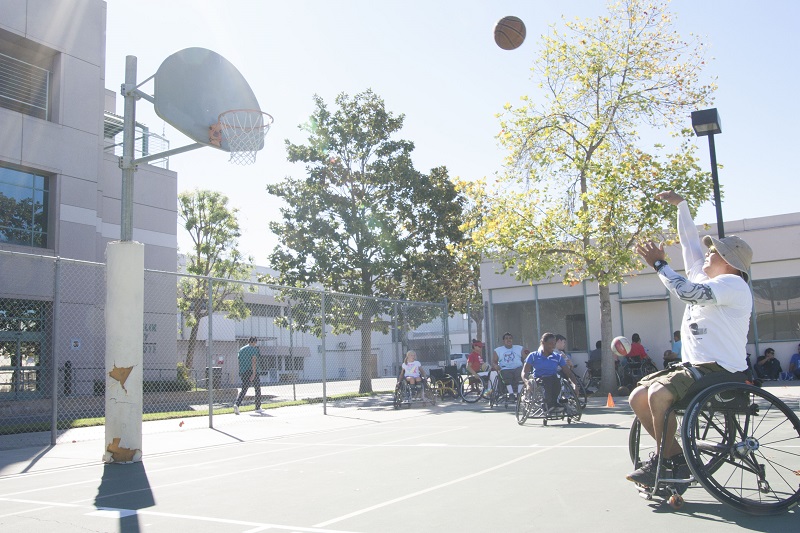 As Lakers fans continue to celebrate their first—and only—win of the season, the top-ranked Rancho Renegades are prepping for their own crisscrossing road trip to play competitive basketball, wheelchair style.
"We have a game this next weekend with San Diego Hammer down in Cerritos, but the following week we'll be in Utah for a regional tournament," said Rick Tirambulo, who has coached wheelchair sports at Rancho Los Amigos National Rehabilitation Center in Downey for nearly 25 years.
"This is going to help us gear up for nationals, which is going to be in Louisville, Kentucky in the spring."
READ ALSO: "Autism Speaks Through Seinfeld"
Basketball is perhaps the benchmark of the Rancho/Las Floristas Wheelchair Sports Program, which offers young athletes with disabling injuries the opportunity to participate in a wide degree of sporting activities, including rugby, tennis, lacrosse, racing, hand cycling, and full marathons.
"If we get them young, we teach them from the basics—from wheelchair skills to working with basketballs and tennis racquets when we're playing tennis," said Tirambulo. "But their levels are all different when they get in here so we try to give them basic knowledge of wheelchair sports."
Saturday morning practices at Rancho Los Amigos, which is ranked one of the top rehabilitation centers in the country, look no different from any other basketball team. Shooting, passing, starts and stops, team-building, dribbling, and one or two foul disagreements are all on display.
READ ALSO: "Low Expectations, But High Aspirations For USC Basketball"
Tirambulo oversees the Futures team of 8-12-year-olds who only focus on learning new skills and don't compete in tournaments.
The Renegades, however, is comprised of mostly high school kids, ranging from 13-17, who are either patients at the rehabilitation center or are recruited by 29-year-old program director, Rob Welty.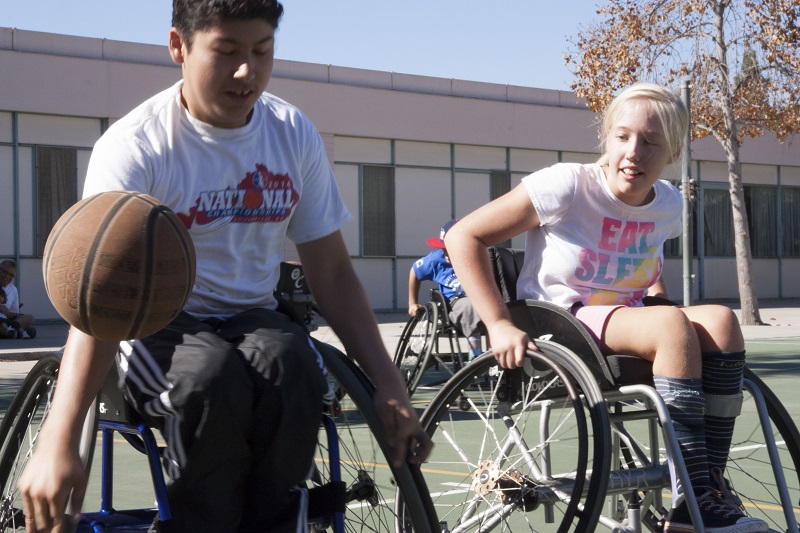 "At Rancho we work with spinal cord injuries like spina bifida and multiple sclerosis," said Welty. "It's a small community and an even smaller community of those wanting to play sports—so it's a difficult sale. It's not for everyone, but a lot of [these] kids want to play sports."
Welty understands the intimidation of playing a contact sport in a wheelchair because the Santa Ana native was born with spina bifida himself.
"I got my first wheelchair during late elementary school," he said. "But I didn't get into [wheelchair] sports until my freshman year in high school. I thought it was a lesser sport."
READ ALSO: "L.A. Organizations Fight Against Childhood Obesity"
But Welty was inspired when he watched a Casa Colina basketball game. The team, now known as PossAbilities, was good—real good—and he wanted in.
"I played two years for them during my sophomore and junior years before I started playing at Rancho."
It wasn't long before Welty was offered a scholarship to play college wheelchair basketball at the University of Wisconsin-Whitewater, where he graduated with a B.A. degree in health and human performance in 2008.
In 2011, Welty took over the program, working closely with Tirambulo, to offer kids the same educational and recreational path he was given.
With an annual budget of close to $25,000, the Renegades travel all around the country to play in five to six tournaments every season at no cost to the students. Thanks to years of donations from former players and grant money, Welty said the teams now have nearly 75 wheelchairs in their possession, including chairs for basketball, racing, tennis, and cycling.
READ ALSO: "BMX Riders Struggle To Make Their Presence Felt On The Streets of L.A."
"We've had a lot of hand-me-downs," he said with a laugh. "On other teams the players have to pitch in, but you never know the situation of the families. Fortunately, the Las Floristas [foundation] donates the money every year."
This season, the team is scheduled to compete against a total of 50 teams in states like Oregon, Washington, Utah, Arizona, Florida, and New York.
The schedule might sound arduous, but Welty ensures the program can lead to success for many of its alumni.
"Everyone has their own avenue for the future. It's mainly education, but I've been in a wheelchair college program and it allows [people with disabilities] to have a future," Welty said.
"Some have received a full ride scholarship for college. Academically, it gives them as many doors open as possible."
Reach Web Producer Christian Brown here or follow him on Twitter here.