Books
#WeNeedDiverseBooks Talks Need In Publishing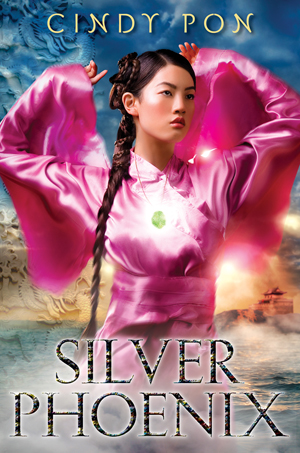 "Silver Phoenix" was the first book
Cindy Pon
ever wrote. The young adult fantasy novel follows a heroine's journey through the ancient China-inspired Kingdom of Xia.
It's also the story Pon wished she could've read as a teenager.
"Now my choice to write people of color is more a conscious one, but something I still care tremendously and am passionate about. So it's both organic and chosen," said Pon, who moved from Taiwan to California when she was six years old. She has another book set in Xia — "Serpentine" — being released September 2015.
Pon and fellow author Malinda Lo have worked to increase awareness and promote diversity in juvenile literature since 2011 with their popular website, Diversity in YA. Pon is also on the advisory board of We Need Diverse Books, a grassroots organization formed less than a year ago "to address the lack of diverse, non-majority narratives in children's literature."
Several authors and others in the industry took to Twitter in protest when organizers of the publishing event Book Con announced a lineup of all-white authors (and Grumpy Cat) as its headliners.
"I think the #WeNeedDiverseBooks Twitter campaign went viral because of the increasing discussions and awareness," said Pon. "We had reached a point where people wanted to be heard, they wanted to say and express how important diverse books were to them."
Stephanie Wargin, who writes under the name S.E. Sinkhorn, is the We Need Diverse Books publicity chair and was pleasantly surprised at the public's strong reaction to their work. The group saw #weneeddiversebooks trend online and decided to take things further: an Indiegogo campaign with a $100,000 goal to fund things like bringing thousands of books into classrooms and making an award to recognize YA authors who embrace diversity. As of Wednesday, November 19, WNDB raised over $106,000 with three weeks to go before closing.
"We did our thing and it just exploded. It went global. We had immense support far greater than we anticipated," said Sinkhorn. "From that, we leap frogged and decided to change the discussion into actual action."
The Twitterverse might be a new place to shed light on issues but the question of diversity in children's literature is part of a long conversation that has been going on for decades, said Sinkhorn, citing an article written on the subject by children's author Walter Dean Myers in 1986.
In his New York Times op-ed piece, "I Actually Thought We Would Revolutionize the Industry," Myers lamented the stalling of diverse stories after a boom in the 1960's.
"I understood, and I know the others did too, that it was not only for black children that we wrote. We were writing for the white child and the Asian child too," wrote Myers.
Almost 27 years later in March 2014, Myers asked again: "Where Are the People of Color in Children's Books?" According to a study by publisher Lee & Low, the percentage of children's books by and/or about people of color hasn't changed much in almost two decades: 10 percent in 1994 and nine percent in 2012.
"Today, when about 40 percent of public school students nationwide are black and Latino, the disparity of representation is even more egregious," Myers wrote. "In the middle of the night I ask myself if anyone really cares."
Myers died just four months later and WNDB created the Walter Dean Myers Grant in his honor. It will go to unpublished writers and illustrators of diverse work who need financial assistance in order to be published.
Along with the dearth of diverse books, Myers' son, Christopher, pointed out in a separate Times article the "apartheid of literature." Books with a "different" sort of protagonist are often about that person's ethnicity or sexuality, for example – and not simply stories about people who happen to be Indian or gay.
"We need to have diverse characters that are non-majorities that get to be heroes and on the bestseller so that kids can see they're important. They can be a big hero and they can be a global phenomenon too," Sinkhorn said.
One of WNDB's partners is Lee & Low, a successful publishing company that specifically targets diverse children literature. Sinkhorn believes the company is helping to change opinions.
"There's this misconception in publishing that characters who aren't white, straight, middle or upper class and able-bodied don't sell books, which is an absolute complete fallacy," said Sinkhorn.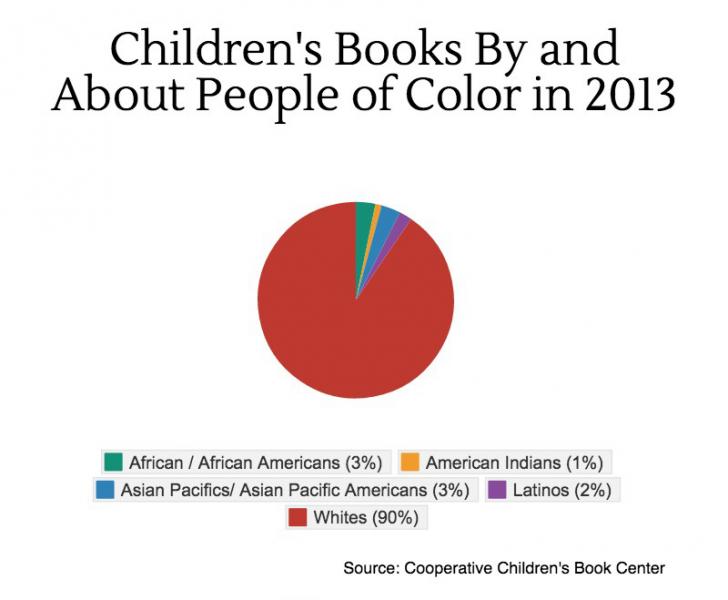 While books with more prominent multicultural undertones are more common, they aren't always easy to find either.
"We have a large Haitian community but we have a tough time finding things in Creole that have Haitian characters," said Maribel Piloto, the collection development manager for the Miami-Dade Public Library System. Piloto orders materials like traditional books, audio books, DVDs and e-books, for the county's libraries.
Being in Miami, Piloto says her department has always requested materials for a diverse population but as the community continues to vary, the harder it becomes – even for something deceptively simple like finding books for Spanish-speakers.
"We have people from all over Latin America. It used to be primarily Cuban but now there are many different countries represented," Piloto said. "And they all have slightly different variations on their cultures. It's easier to find materials from Spain, Cuba and Mexico but from Colombia, Honduras, or El Salvador it's much more difficult."
It's a problem that will have to be sorted out as the country continues to evolve. A 2012 U.S. Census Report projects the United States to become a "majority-minority" nation by 2043.
"The thing about the United States is it's all becoming more diverse. It used to be in certain areas but immigrants are going all over the country," said Piloto.
WNDB aims to push that along by changing the face of publishing with two stretch goals added after the success of the first campaign, one of which is sponsoring students to intern at publishing houses and develop mentorship and networking opportunities.
"We hope our grants will allow people who might not otherwise be able to achieve their dream of a career in publishing," notes the Indiegogo campaign's description.
Kekla Magoon is the author of several YA novels, and won the ALA Coretta Scott King New Talent Award for "The Rock and the River."
"Diversity isn't about any one book... or any one author's body of work – it's about how well characters of different backgrounds and experiences are represented across a wide swath of books within the industry," Magoon said.
To her, an additional challenge will be to demonstrate an economic benefit to publishing more diverse books.
"In order to achieve this, we need people to know about the books that already exist, so that they can request these books in their library, buy them from a bookstore, tweet and blog about them, and otherwise demonstrate enthusiasm and demand for similar titles in the future," said Magoon.
The Children's Book Council is a nonprofit trade association for children's trade book publishers including three of the Big Four: Simon & Schuster, HarperCollins and Penguin Random House.
"We need the buyers and consumers to put their money where their mouth is, that they go to libraries and booksellers and make their wishes for more diverse titles known," said Nicole Deming, communications manager for the CBC.
About two and a half years ago, concerned editors would meet and talk about the lack of diversity in books as well as the industry and eventually encouraged the trade association to take up the mission.
"It's really multipronged. It's going to take an effort from all sides," said Deming. "We need publishing houses to really look at their content and see that it's reflective of the society that we're living in today."
#WeNeedDiverseBooks may just be trending until that happens.
Reach Staff Reporter Maritza Moulite here or follow her on Twitter here.