Style
Victoria's Secret Releases Two Fantasy Bras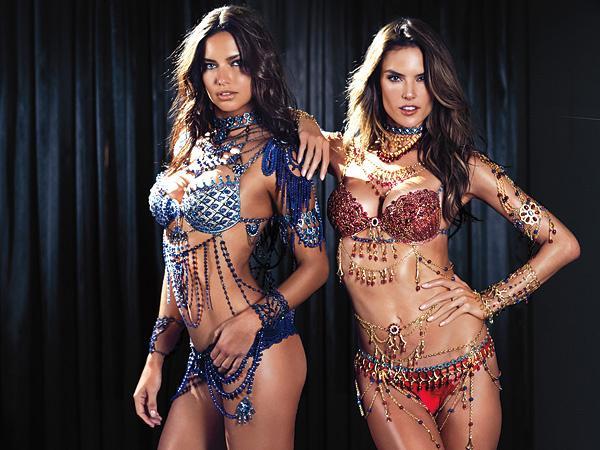 There won't be one, but TWO, Fantasy Bras debuting at this year's Victoria's Secret Fashion Show in London.
The bras cost a whopping $2 million each and for good reason. Both pieces, which apparently took 1,380 hours to create, are covered in jewels and crystals (apparently 16,000 per bra) and use 18-karat gold string.
Models Alessandra Ambrosio and Adriana Lima will be the lucky two Angels to walk the runway debuting the 2014 Fantasy Bras at next month's fashion show.
The Victoria's Secret Fashion Show will air December 9.
Read more on Cosmopolitan.
Reach Entertainment Producer Michelle Tiu here and follow her on Twitter.