Arts+Culture
Understanding Conflict Through Art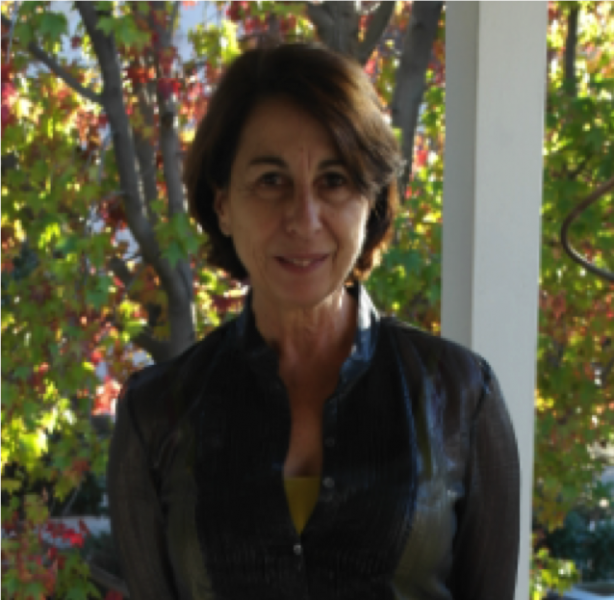 Perched on a red velvet chair in her bohemian West Hollywood home,
Dorit Cypis
is the picture of calm. It's hard to imagine that she works with conflict on a daily basis. The Israeli artist is also a professional mediator; she received a master's degree in Dispute Resolution from Pepperdine University in 2005 and has been mediating ever since.
Cypis is one of three recipients of the $10,000 SPArt (Social Practice Art) grant. SPArt is a Los Angeles-based initiative that funds artistic projects. The organization looks for projects that "engage communities, respond to existing conditions, aim for social change and create long-lasting connections with the communities of Los Angeles."
"I came to [Dispute Resolution] as an artist because my work for the last 30 years has looked at identity and social relations," Cypis said. "I've always had threads and tentacles of my work moving into social justice issues."
Cypis mentioned, however, that she isn't a fan of the term "resolution". She believes conflict is human and essential. The problem isn't conflict, Cypis said. The problem is how we engage with it. Conflict, according to Cypis, doesn't need to be stamped out—it needs to be understood.
She's currently developing the Conflict Revolution project in collaboration with the City of Los Angeles Department of Human Relations. The project focuses on assisting local communities suffering from chronic conflict by facilitating public dialogue.
READ MORE: DSTL Arts Helps Underprivileged Young Artists Become Professionals
A vital instrument Cypis plans to use in these dialogues is the "Conflict Safety Vest," a replica of a standard construction safety vest. The front of the vests will be inscribed with two words that define the conflict, for example rich/poor, black/white. She plans to print "Conflict Revolution" on the backs.
"I wanted something simple, something applicable to many situations," Cypis explains, gesturing toward the neon-colored fabric.
Cypis came up with the idea for the vests at a conference in Istanbul held by Mediators Beyond Borders, a nonprofit she co-founded in 2006.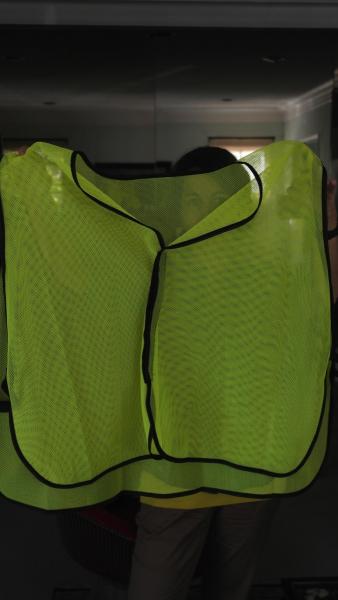 "I'm at this little hotel in the very old city of Istanbul," Cypis says. "Right next to the hotel, there were always dozens and dozens of guys in safety vests. They were just like ants, everywhere. It fascinated me, these people were just crawling all over the place. And I realized I identified more with them than with the traditional mediators.
"I imagined myself wearing a vest like they were with the word 'mediation' across the back. I realized I'm always going into conflict zones: even if it's between just two people, I have to enter into their perceived conflict. I feel like sometimes I should be wearing a hard hat and a safety vest.
"[The vest] connotes safety, but it also connotes building, construction, something that's being undone and redone. It's not complete, it's still being worked on. I thought it would be a perfect symbol for how I feel about conflict."
Cypis admitted mediation comes with a complex and demanding set of challenges she's still learning to navigate.
"When an artist works in a museum, everything is defined," she said. "You have to work within certain walls; you know that if you allude to an aesthetic theory, it's going to be understood. It's a given. But if an artist goes out into a community, they know nothing. Everything has to be found. And it's the same for mediators."
Cypis has experienced a few unexpected bumps in the road since the start of Conflict Revolution. After spending five months shadowing human relations advocate Francisco Ortega, she devised a four-part proposal to handle conflict between at-risk youth and police in Cypress Park. The first part required local police officers to reflect upon their identities and roles within the community. The second asked the youth do the same. The third part would bring the two groups together and establish collaborative discourse. The fourth and final part involved the youth channeling their ideas from the discourse into a public, creative expression, such as a theatre performance or puppet show.
Upon introducing this proposal to the leaders of the Cypress Park project, she was informed by a Los Angeles Police Department captain that only the fourth part would be possible.
"[The captain] was so frightened by my description of self-reflection and the questions 'Who am I?' and 'Who are you?'" Cypis recounted. "He said: 'My officers won't do it [parts one through three]. When I talk to them, I can't even get them to crack a smile.'"
READ ALSO: Visual Poetry Collection 'Kern' Meshes Literature And Art
Despite this project's failure, Cypis remains undeterred. She said she realizes it will take time and negotiation for others to become comfortable with her communicative and exploratory approach to conflict.
"This [proposal] isn't going to work, but that doesn't mean the project is over," Cypis said. "I realized it's not going to happen the way I see it, so now I have to think about how to put it off-center and keep going."
Cypis said she believes the key to successful mediation lies in prolonged and consistent self-reflection.
"If it's not a matter of life or death, move slower. Think a thought and then recognize the thought you just had," she said. "Don't react on your first thought: let the thought sit. And then decide if you want to act on it. The more you do that, the more you'll recognize the patterns in your thoughts and you'll be able to unpack your own screens and biases."
This story is part of Culture For Change, a month-long Arts and Culture exploration of cultural activism in L.A. For the other stories in the collection, click here.
Reach Staff Reporter Judy Cai here.