Opinion
Taylor Swift: The Girl We Love To Hate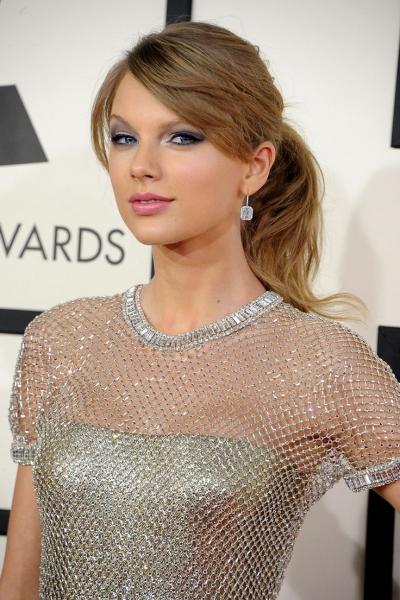 "The Parent Trap." Definition: a movie about two long lost red-headed twins who work to repair their torn family. Alternative definition: the film that put Lindsay Lohan on the map.
2007. The year of Lohan's first run-in with the law, and the year her image began to drastically fall. Movies, comedians and your snobby aunt who talks too much all began their slew of hateful comments and harsh judgments of Lohan. But with her many trips to rehab, who could blame them, really?
Taylor Swift, though never having been to rehab, has also found a place at the bottom of the dinner conversation totem pole. The 24-year-old has been under fire for her "love 'em and leave 'em" attitude for years. Her first album may as well have been named "Bet You Wish You Never Dumped Me," though the boys who were featured on the record would likely opt for something more along the lines of "Thank God I Got Out While I Did." Swift has featured countless boys in her over 100 songs, and in just under five years, she was in at least six serious, very publicized relationships.
What has really caught the tabloids' eye, though, is the way Swift deals with conflict. After her most recent breakup with the appropriately-named Harry Styles (can someone please introduce this boy to a barber?), Swift mocked the One Direction heartthrob's British accent during her Grammy's performance of the song "We Are Never Ever Getting Back Together." Side note: this song title alone is enough to raise questions about Swift's sanity. Swift's song "I Knew You Were Trouble," written about Styles after their breakup, later won a VMA. During her acceptance speech, Swift called out her ex, who was in the audience, in a tone much akin to the one nine-year-olds tease each other with on the playground. The only catch? Swift hasn't been nine-years-old since 1998.
So what's the take-away here? That Taylor Swift is immature? That Taylor Swift hasn't quite learned the appropriate social queues for someone her age? These things may be true. But these stories also prove one thing that we just can't ignore; Taylor Swift wins a lot of awards.
2014. The year that Lindsay Lohan officially turned her life around, starring in her very own docuseries on the Oprah Winfrey Network.
When simply looking at the numbers, Taylor Swift has been on a track to musical stardom since her very first, self-titled album; songs she had written her freshman year of high school landed her the number one spot on the "Top Country Albums" chart for 24 weeks.
Her popularity only rose as her relatable songs resonated with audiences, each of her next three albums breaking more records than the last. And just last month, Swift officially made the jump from country music to pop with a record that nearly outsold Britney Spears for the album by a female artist with the most sales in its first week.
1989. Definition: an record about a blonde-haired singer using music to vent about past relationships. Alternative definition: an album that put Taylor Swift back on the map.
There's no need to feel ashamed for turning up the radio when "Shake It Off" comes on during your commute to work, and there's no need to hide the fact that "Out Of The Woods" is one the most-played songs on your iTunes.
Because yes, you can judge Lindsay Lohan for the choices she's made, and maybe you'd never want to hang out with her in person. But in the long run, we will never stop loving "The Parent Trap," and there's no shame in quoting every word.
Contact Staff Reporter Kirby Pedersen here and follow her on Twitter here.