Opinion
Should Lack Of Diversity In The Entertainment Industry Intimidate People Of Color?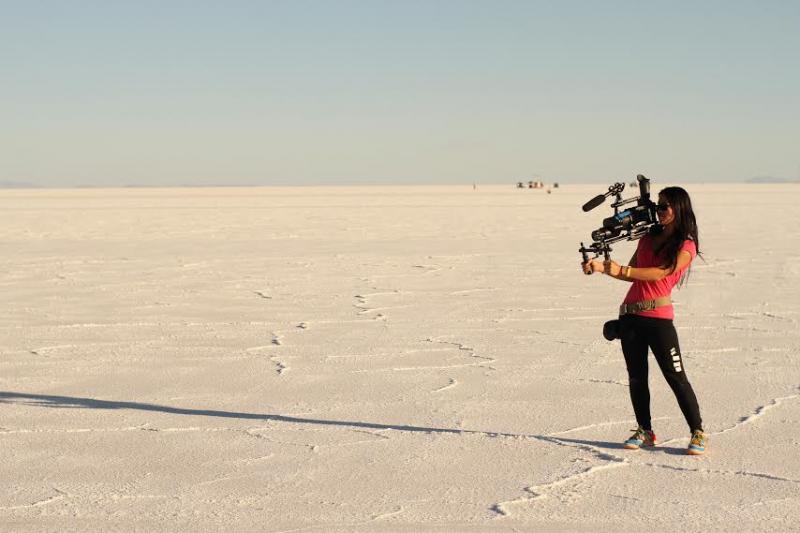 As the hunt for internships in the entertainment industry continues for the spring semester, I find myself feeling more and more conflicted on my views of the industry and my role within it. The prospect of contributing a small part to the magic that is film and television entrances me, but the thought of being one of the few people of color involved in the process makes me less enthused and slightly uncomfortable. While there is certainly much to be learned from people of any demographic, I can't help but wonder if I'll even fit in.
Some of my personal insecurity stems from the fact that I am merely a sophomore in college and I have little practical experience in the industry. But beyond that, being a short Asian-American girl, I tend to feel stereotyped and underestimated.
READ MORE: Yellow In A White Industry: Asians In American Film
Over the summer, I interned at a talent agency and encountered my first disheartening experience. Stepping into the office, it was strikingly obvious that most of the employees fit a certain look. They were tall, blonde and impeccably dressed. I instantly felt like a fish out of water. Standing next to them, the contrast was inescapable.
The leading stereotype about Asian-Americans is that we are quiet, smart, studious and dull. While not all of these may be construed as negative attributes, this view of the "model minority" serves as a mechanism to form opinions about people without getting to know them. This is very much how I felt at the agency. It wasn't that my coworkers excluded me from conversation, but they seemed uninterested in who I was as a person, assuming they had me all figured out.
African-American and USC sophomore Adanna Teemac voices how she believes her ethnicity has impacted her.
"I think this is why a lot of people of color feel awkward working in the entertainment industry," she said. "There is no sense of community for people of a certain kind. I feel like I need to work much harder to prove myself, or to be accepted into that realm."
A study done at USC identified 4.8 percent of the U.S. population as Asian, 12.6 percent as Black and 16.3 percent Hispanic, yet we don't see these numbers fully represented in film and television diversity. For example, according to the aforementioned study, Latinos make up only 4.9 percent of all speaking roles in film, yet they make up roughly 16.3 percent of the U.S. population.
Something's not adding up, and it's time to say something about it.
READ MORE: Los Angeles One Of Most Racially Integrated Cities In Nation, Reports Find
People of color should not feel so hopeless when faced with diversity-lacking circumstances, like the one I experiened at the agency. It is possible that I may have created a self-imposed fear that made me feel like I stood out. Perhaps if I had not let myself feel so insecure, my overall experience would have turned out better. Though people may have initially had their misconceptions about me, it's possible that I could have changed their views if I had had enough confidence to be myself and let my personality emanate.
Tani Ikeda, USC alumnus and co-founder and executive director of imMEDIAte Justice, an organization that encourages girls to speak up about gender and sexuality through film, had similar thoughts about her journey through the industry as an Asian-American. When she was sixteen, she wrote a very long manifesto about her belief that Asian-American women are negatively affected by the media. Her response was: "I know that no one in Hollywood is going to create strong, positive stories about Asian-American women for me, so I'm going to do it myself!" Today she is ardent about collaborating with Asian-American talent to create more authentic portrayals of the community and mentoring girls of color in film production and sex education.
Women like her have the right idea. It is vital that we empower ourselves and look beyond boundaries defined by our skin. As people of color, we should focus on crafting our talent, but not deny the hardships we face due to our ethnicity.
We must use our differences to provide a fresh perspective. Realizing that the industry houses such a low number of people of color is incentive enough for us to work even harder to stake our claim. It is up to us to push forward and find success so that other young people of color can one day look to us for inspiration.
"On Reel Diversity" is a column exploring the dynamics of ethnicity in film and television. Reach columnist Juliette Lin here.