NFL
NFL Quick Hits Week 9: Big Ben Makes History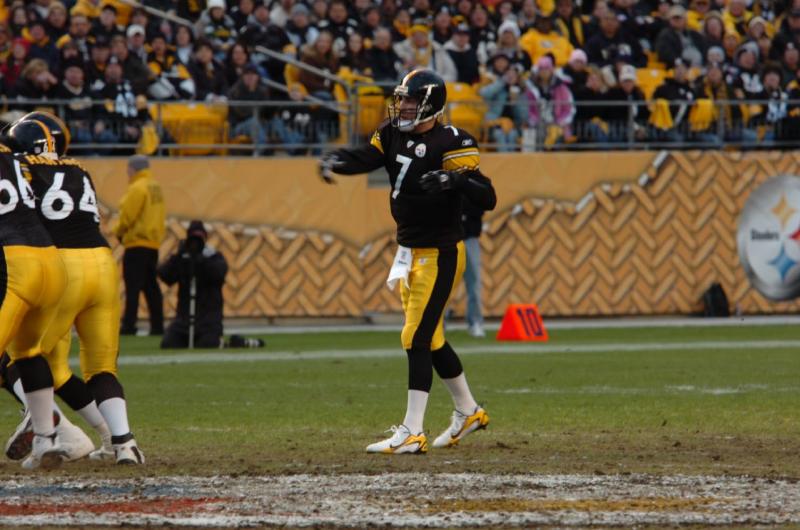 -Thursday Night-
Saints 28, Panthers 10
-Keenan Lewis had one of his best games as a Saint, and clearly won the battle against Kelvin Benjamin.
-Carolina's offensive line is really bad. But while Cam Newton has been able to overcome that in weeks past, he wasn't able to against New Orleans.
-Sunday-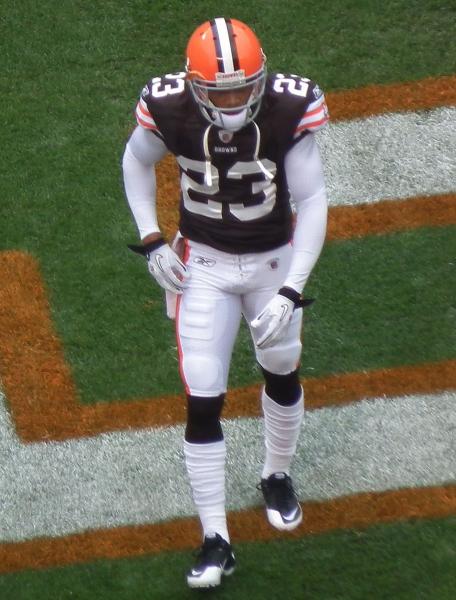 Bengals 33, Jaguars 23
-How about Bengals wide receivers coach James Urban? He's turned projects like Jerome Simpson, Andrew Hawkins, Marvin Jones and now Mohamed Sanu into players capable of filling important roles on an NFL football team.
-If nobody has heard of stud Jaguars interior defensive lineman Sen'Derrick Marks, then any degree of recognition for teammate of the same position Ryan Davis is surely nonexistent. If Jacksonville can get their offensive line to be halfway acceptable, they have the weapons to be a dangerous team.
Browns 22, Bucs 17
-Joe Haden and Donte Whitner combined for a pretty sick-looking interception, but it sure looks to me like Haden was initially beaten deep on this play. A poor throw by Mike Glennon is the only reason Haden was able to make a play on the ball.
-I liked how I saw the Bucs using Mike Evans in this game—not just outside the numbers like you'd expect a 6'5" receiver to play, but also in the slot and lining up in the middle of the field close to the offensive line. Good job getting Evans into favorable matchup situations, and he had the best game of his young career thus far.
Cardinals 28, Cowboys 17
-Dan Williams was a monster in all aspects of this game, whether it was stopping the run or pushing the pocket against Brandon Weeden. Arizona's other defensive studs like Patrick Peterson, Calais Campbell, Tyrann Mathieu and rookie Deone Buchanan were also at their best.
-This outcome was kinda expected for Dallas, especially with Romo out. Even though Dallas' offensive line clearly lost the battle against the Cardinals, it wasn't really a surprise. Dez Bryant getting handled by Patrick Peterson was more interesting.
Eagles 31, Houston 21
-Great to see Mychal Kendricks back, and he had a really good game. Defensive coordinator Bill Davis eased Kendricks back into full action by sending him on blitzes often, which is mentally easier to execute and not as costly to screw up. He'll be crucial moving forward after Demeco Ryans' injury. Meanwhile, Jeremy Maclin is so good. I never saw this season coming after his brutal ACL tear last year.
-Whitney Mercilus is quietly balling out of his mind this year. He, Watt, and a healthy Clowney will be fun to watch on 3rd-and-long.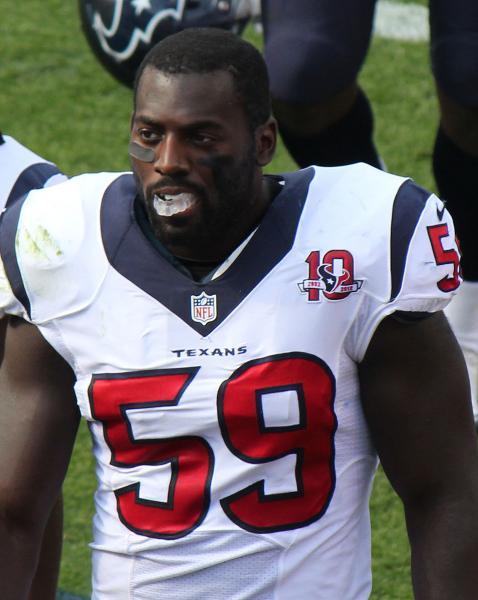 Chiefs 24, Jets 10
-I continue to have a man crush on Justin Houston.
-One thing I think Seattle should have done more of with Percy Harvin is take shots to him deep. That's what the Jets did, and Harvin rewarded them with his best game in two years.
Dolphins 37, Chargers 0
-It really seemed as though the Dolphins defense was just too good for San Diego. Cam Wake and Olivier Vernon were all over Philip Rivers, but Rivers can usually handle pressure in his face. The coverage from guys like Reshad Jones and Brent Grimes especially was fantastic.
-Just terrible play from everyone on the Chargers. Not much to say.
Vikings 29, Washington 26
-Everson Griffen is making a strong case to be considered one of the elite pass rushers in the NFL. I liked him last year because of the versatility he provided, but this year he is just a straight up beast off the edge. He handled Trent Williams, which is no easy task.
-Lost in Washington's terrible season and the quarterback changes has been Desean Jackson's terrific season. It seems like he'll get behind the defense and catch deep balls no matter who's throwing to him.
Rams 13, 49ers 10
-The Rams defensive line finally did what it's supposed to do. They had eight sacks on Kaepernick, and really won this game for St. Louis.
-The 49ers offense is just bad. I really don't know what they're doing with their talented receivers, but Jim Harbaugh needs to do a better job of putting them in better situations.
Patriots 43, Broncos 21
-New England's cornerback tandem of Revis and Browner is really starting to hit its prime. This was probably the defense's most impressive performance of the season, and that unit is finally starting to live up to its talent potential.
-Peyton Manning wasn't as accurate as he usually is, and just seemed slightly off all night. Also, this game showed why Demaryius Thomas still isn't in the class of people like Calvin Johnson, Antonio Brown and Dez Bryant: when defensive backs start getting a little physical with Thomas, he has no answer.
Seahawks 30, Raiders 24
-Russell Wilson looked absolutely terrible in this game. Unless Marshawn Lynch's production falls off a cliff between now and the end of this season, I fully expect Seattle to keep him around next year in spite of his non-guaranteed contract. He's been the only consistent part of this offense this year. But on the plus side, Cliff Avril, Michael Bennett and Bruce Irvin are absolutely balling right now for the defense.
-I swear, if the Raiders had a half-decent offensive coordinator they might actually win some games. They have some matchup weapons like tight end David Ausberry, who was converted from wide receiver, which he played in his days at USC. They could also try to get Darren McFadden in space more, and split out former wide receiver and current fullback Marcell Reece to create even more matchup problems. The Raiders make me sad.
-Sunday Night-
Steelers 43, Ravens 23
-James Urban has done a great job with Cincinnati's receivers over the years, but credit Richard Mann for his work with the Steelers too. The offensive line also seemed to get better throughout the game and gave Big Ben just enough time to throw for six touchdowns. Also, props to reserve cornerback Antwon Blake for stepping up and playing well for a few weeks now.
-The Ravens defense looked awesome early in this game, and even had a stretch when they sacked Ben on three consecutive plays. Lardarius Webb was even doing a really good job on Antonio Brown early on. Even though they melted down later, I still think that defense has the upside to make Baltimore one of the most dangerous teams in the league.
-Monday Night-
Colts 40, Giants 24
-Great games from tight ends Coby Fleener and Dwayne Allen.
-Jon Gruden was absolutely right on the game broadcast when he implored the Giants to line their receivers up more toward the middle of the field. Vontae Davis is obviously going to win the matchup if the receiver runs straight downfield, since Davis is a really good and long athlete. But when the receiver mixes it up and runs quick-breaking routes toward the middle of the field, that's when Davis struggles.
Follow Staff Reporter Andrew McKagan here.