NFL
NFL Quick Hits Week 11: Cardinals Still Fly Above NFL
-Thursday Night-
Dolphins 22, Bills 9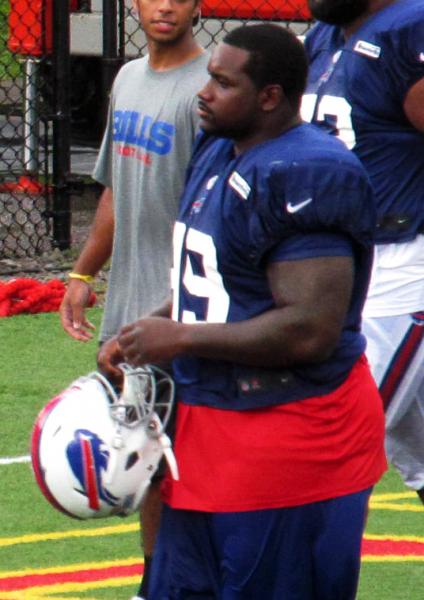 -Jarvis Landry has been a real find at wide receiver for the Dolphins. He may end up making Mike Wallace expendable in the near future.
-Dolphins tackles Ja'Wuan James and Dallas Thomas had a really rough night against Mario Williams and co. The Bills defensive front and unit as a whole is one of the best in the NFL, and it's very unfortunate that it's being wasted on this sad offense right now.
-Sunday-
Falcons 19, Panthers 17
-Atlanta is first place in the NFC South right now.
-Carolina still has a legitimate shot to make the playoffs.
Bears 21, Vikings 13
-Finally, the Bears get back to throwing downfield to their awesome receivers. Should have been doing that all year.
-If not for J.J. Watt, Everson Griffen would be in the conversation for Defensive Player of the Year.
Texans 23, Browns 7
-I wonder what Ryan Mallett could do in Bruce Arians' offense.
-I am so excited to see Josh Gordon back next week. But losing Jabaal Sheard for the season is a very significant loss--he's been their best edge defender over the past few years.
Chiefs 24, Seahawks 20
-The Chiefs started guys on their offensive line like Zach Fulton and Ryan Harris, and were even more dominant on that side of that ball then the score indicates. The trap plays they ran, in which they lured an unsuspecting defensive lineman upfield only to block him from different angles and take him completely out of the play, were very effective, and shows how Andy Reid is excellent at playing to his players' strengths.
-The MVP of Seattle's defense over the past few years might not be Earl Thomas or Richard Sherman, but rather Brandon Mebane. The dude has probably been the best nose tackle in the NFL over the past three years. Seattle misses him dearly.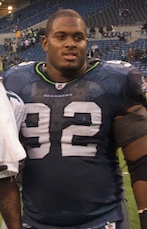 Bengals 27, Saints 10
-220 yards, 3 TD's, no interceptions? Okay, Andy Dalton.
-When's the last time the Saints offense was clicking on all cylinders?
49ers 16, Giants 10
-And the 49ers keep finding ways to win. Thanksgiving against the Seahawks will be very interesting. SF looks like the favorite for the wild card to me.
-So many chances to win this game for the Giants. Five picks by Eli, and they still had a shot to win on the last drive of the game—a series of low-percentage playcalls snatched defeat from the jaws of victory. Cool, Giants.
Rams 22, Broncos 7
-Damn, where was this defense at the beginning of the year?! I thought St. Louis would get the wild card before the season because of that defense. Jeff Fisher probably bought himself another year with these impressive victories in recent weeks.
-The Broncos will rebound. They don't need to be playing their best ball right now, so I'm not too worried about them.
Bucs 27, Washington 7
-I see you, Mike Evans. Love the ways Tampa is getting him the ball.
-Washington is such a mess. Their next draft should only be defensive guys.
Chargers 13, Raiders 6
-I'm not really sure what's wrong with the Chargers. Philip Rivers' accuracy has sure dropped off, and that's surely a big factor. But the once-elite offense looks anything but.
-At least Oakland has Khalil Mack, who had his first career sack on Sunday.
Cardinals 14, Lions 6
-I keep watching Arizona's defense trying to figure out how they're doing it, but I still don't completely understand it. Guys like Larry Foote and Tommy Kelly are playing out of their minds, and their defensive backs always play the right technique and are capable of shutting down the middle of the field. And Drew Stanton throws a nice deep ball.
-Detroit is one of my favorites to win the Super Bowl at this point because, while their defense is still good, I think Matt Stafford could easily go on a hot streak at the right time. As long as they get into the playoffs, the Lions have a high an upside as any team.
Packers 53, Eagles 20
-I really don't understand how opposing teams don't gameplan for Jordy Nelson at this point.
-A bad loss, but they ran into the buzz saw that is the Green Bay Packers. I'd hold off on judgment for the time being.
-Sunday Night-
Patriots 42, Colts 20
-Offensive line performance of the week goes to New England for their work in the run game. Also, New England has so many different types of guys who can cover, from Darrelle Revis to Brandon Browner to Jamie Collins to Devin McCourty. Tough to gain a matchup advantage against them.
-For a team with a defensive-centric head coach, Indianapolis gets annihilated in the run game more than it should. The Colts may have picked the wrong guy between Pagano and Bruce Arians.
-Monday Night-
Steelers 27, Titans 24
-Big Ben took some sacks due to some nice blitzes drawn up by Titans defensive coordinator Ray Horton, but still, the Steelers o-line did a solid job on the night. Impressive stuff in the run game and from Kelvin Beachum.
-Honestly, this is the type of defense I envisioned that Titans would have before the season, and that's why I thought they'd go to the playoffs. They really do have a deep rotation of guys in the front seven, but poor tackling and inability to stop the run late doomed them in this one.