Music
Predicting The 2014 AMAs: 'Favorite Alternative Rock Artist'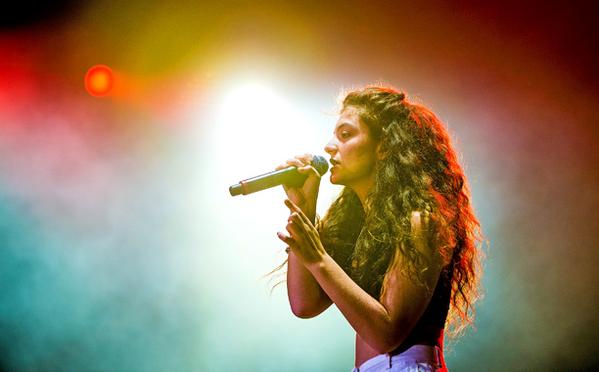 The 2014 American Music Awards (AMAs) are only four short days away, airing live on ABC this Sunday, November 23rd.
With performances from the likes of Lorde, Imagine Dragons, and more amazing artists, the awards show is sure to be packed with lots of exciting moments.
And speaking of Lorde and Imagine Dragons... These two acts, along with Bastille, are also competing for the title of Favorite Alternative Rock Artist, but who will end up the victor?
READ MORE: Predicting The 2014 AMAs: 'Artist Of The Year'
Being based on fan voting makes the AMAs a little hard to predict, but we're going to go with Lorde as the winner for this one.
Not to say that Imagine Dragons and Bastille aren't talented because, of course, they are... Lorde just happens to have the most buzz surrounding her right now.
The New Zealand native has won a total of 23 awards - including two Grammys - these past two years and that winning streak's likely to keep going well into next year's awards season thanks to her major involvement in several huge projects in 2014.
At the age of 18, Lorde's already headlined major festivals like Coachella and Lollapalooza, and she even performed alongside the surviving members of Nirvana during the iconic grunge band's Rock N' Roll Hall of Fame induction ceremony.
Plus she gets to benefit off of all the media coverage surrounding "The Hunger Games: Mockingjay - Part 1," one of the biggest movie franchises today and which comes out this Friday (November 21), due to her role as curator of the film's soundtrack, which is already getting positive reviews from Pitchfork and Billboard.
READ MORE: Film Review: 'The Hunger Games: Mockingjay - Part 1'
While some people might still be weirded out by Lorde's emotive hand gestures, no one can deny the young artist's immense talent, which is sure to be rewarded at this Sunday's AMAs - whether it's for Favorite Alternative Rock Artist or any of the other two categories she's competing in (Favorite Female Pop/Rock Artist and Favorite Pop/Rock Album).
Reach Entertainment Producer Michelle Tiu here and follow her on Twitter.