International
North Korea Releases Two More American Detainees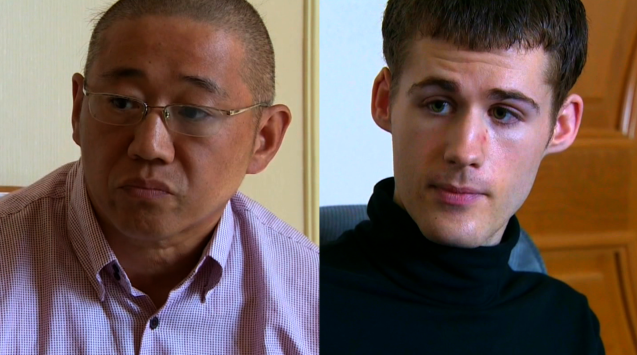 Kenneth Bae and Matthew Todd Miller will return to the United States, the U.S. government announced Saturday. Once Bae and Miller return, there will be no Americans detained in North Korea, according CNN. It is currently unclear when the two men will be released. the Office of the U.S. Director of National Intelligence says the U.S. government is facilitating the men's return.
READ MORE: American Prisoner Released From North Korea
Bae and Miler were held under charges of "hostile acts" against the North Korean governemtn. Bae has been held since 2012 and was sentenced to 15 years of hard labor. Miller has been detained since April. The announcemnet of their return comes just after a month after North Korea realeased Ohio resident Jeffrey Fowle.
Read more from CNN here.
Reach web producer Heidi Carreon here.