Nation and World
Mayor Garcetti Promotes L.A. Cleantech Companies In China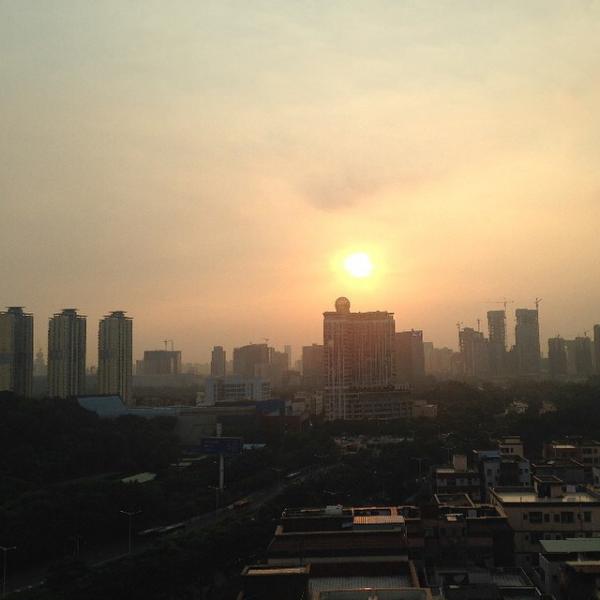 Mayor Garcetti was in Shenzen, China to promote L.A.'s greentech and financial centers in an attempt to encourage deals between L.A.'s and Shenzen's businesses. Shenzen is the second stop in the mayor's trade mission to China, South Korea and Japan.
"Making it easier for individuals and businesses alike to exchange funds and ideas between China and L.A. will increase our ability to attract foreign investment," said Mayor Garcetti. "L.A.'s on the cutting edge when it comes to green technology and we're using this trip to promote this sector and make sure that L.A. is well positioned for the next generation of middle class jobs."
SEE ALSO: LA Cleantech Global Showcase Kicks Off
Garcetti was involved in several events in China including a ribbon cutting ceremony for the China headquarters of SaveSorb, an L.A.-based greentech company that produces a product that extracts oil from water or land; a CEO Economic Exchange Forum with Shenzhen Mayor XU Qin, the Shenzhen Municipal Economy, Trade and Information Commission; and a ribbon cutting ceremony at East West Bank, the first L.A.-based bank to open a Chinese branch.
Mayor Garcetti also met with Guangzhou Mayor Jianhua Chen and Auckland Mayor Len Brown; the three mayors signed a Memorandum of Understanding. This will create an alliance to promote the trade of goods, services and investment. It will also foster economic development, innovation and collaboration in four key industries: trade, entertainment, tourism and innovation.
Contact Web Producer Belinda Cai here and follow her on Twitter here.