Politics
L.A. Dems Focus On California Victories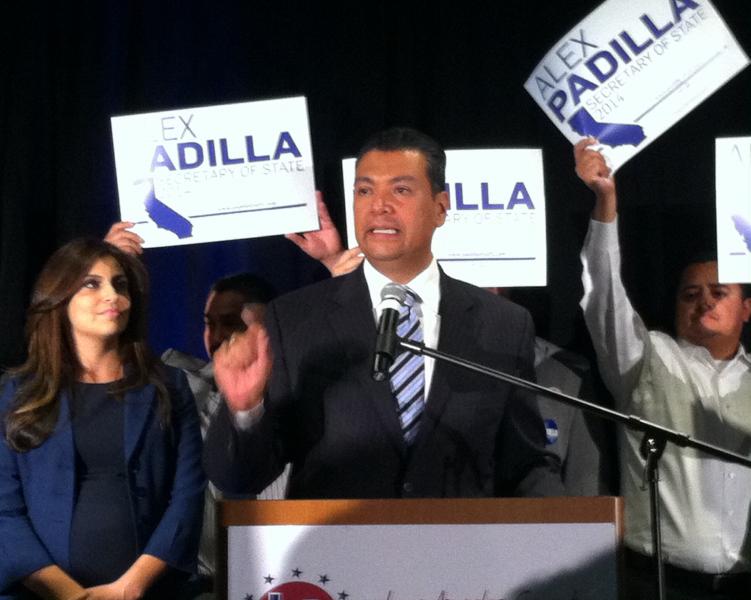 As disappointment threatened to take over at the Los Angeles County Democratic Party election night event in downtown L.A. Tuesday night, party leaders revived enthusiasm by playing up democrats' successes in California races.
"What do we do when that wave crashes over the nation? We hold the line in California," said L.A. Mayor Eric Garcetti, who drew wild cheers from a once lackluster crowd.
By the time Garcetti took the stage, California had already seen democratic victories in the reelections of Jerry Brown as governor and Gavin Newsom as lieutenant governor, and Tom Torlakson was holding a solid lead in his bid for reelection as state superintendent.
READ ALSO: All You Need To Know: California Races
Garcetti predicted that Democratic wins would sweep California and reverberate throughout the party on a national level, reminding people that California will remain progressive no matter what the rest of the country is doing.
State treasurer elect John Chiang took the stage after news of his victory and perpetuated the crowd's growing pride in California's voters.
"California has always been about making progress," Chiang said in an interview with Neon Tommy reporters.
READ ALSO: Sheila Kuehl In Tight Race For L.A. County Supervisor
California Secretary of State candidate Alex Padilla held a strong lead in the polls as he took the stage at the downtown L.A. event to massive approval from supporters in the audience.
The crowd congratulated Padilla with lengthy applause, but hushed as Padilla began to outline his priorities as he steps into his new office. The son of immigrants said he'd focus on creating jobs, protecting voting rights, boosting civic engagement and increasing transparency in government and decision making.
By the time Padilla left the stage, the mood was undeniably lighter in the downtown L.A. Westin ballroom. Stoic conversations gave way to laughter, hugs and even a little dancing before the party started to wind down.
Reach Editor-at-Large Sara Tiano here. Follow her on Twitter here.