Music
James Vincent McMorrow On 'Post Topical,' Touring: Interview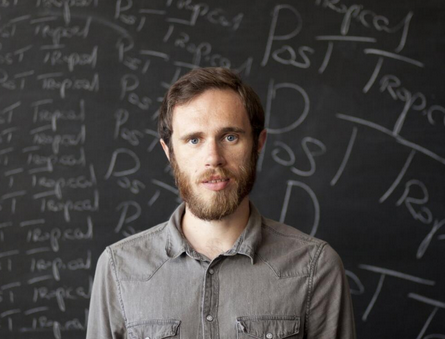 With a crisp Irish voice and experimental alternative sounds,
James Vincent McMorrow
is an artist you ought to put on your radar.
While on his North American tour, McMorrow took the time to talk to Neon Tommy.
Neon Tommy: What made you want to become a singer?
James Vincent McMorrow: I don't know if it was just one thing, but I didn't want to do anything else except play music or sing. When I was 16 or 17, I had been playing drums for a while and I started to think about music a little bit more in terms of structure.
I got a little bit frustrated playing in bands. When you're that age, everyone likes the idea of being a musician and acting like one, but that kinda bored me. I wanted to play.
Then, I started listening to the singers and then I started thinking about it more on that level with people like Fiona Apple and Donny Hathaway and that sort of resonated with me around that time.
NT: Where do you find inspiration in writing music?
JVM: Nowhere in particular. Right now, I'm sitting in a van on the way to Nashville, working on an album in my laptop (laughs).
I'm not the type of person who reacts to things that much. Something doesn't happen to me and I immediately think, "I have to write a song about this." I'm always working on different music, so I guess it's just engrained in every aspect of my life. I just wake up and make music. I don't think about where it comes from, I'm just happy it's there.
READ MORE: St. Lucia On Touring, Making Music And South Africa: Interview
NT: Who are your musical influences?
JVM: The most obvious ones are the Neptunes and Timbaland because the first thing I ever wanted to do was produce music. For people like the Neptunes, it was when I started to appreciate production for the first time. It definitely came from hip-hop more than anything else because I love singing and songwriting in its most classic forms but I never felt much kinship with most of the songwriters that were making music when I was 16 or 17. Lyrics wise, it might have been beautiful, but the sound never resonated with me. Hip-hop more than anything else I always felt was at the forefront of musical production and pushing what music could be.
NT: From what I understand, the recording of "Post Tropical" was quite unique. Tell us a little bit about that.
JVM: I started recording that album like this one—sitting in a van during the early album cycle. I had been thinking about taking a break but then I had a few songs I wanted to record. These songs were more in line with what I always wanted to make, unlike the first record, which was wanting to make anything. I just wanted to try a few ideas and see what I could do.
I went to Ireland and after four or five months, I had the bare bones of a record. It took me a little while to put everything together, about over a year. At the last half, I went to a place in Texas called Sonic Ranch and I lived there for a while and recorded by myself. It was a unique experience and I wanted to do something different. It's easy to make music on your laptop, but there's something profound about going into the studio that would make me focus a bit. I then went back to Ireland to finish it.
NT: How would you describe your music in one word?
JVM: That's impossible. I've never thought about what it is—songwriting, really. I've always been a soul singer really, so I guess soul music.
NT: Favorite song you've ever written?
JVM: I used to say I could never pick one, but it's actually pretty easy. "Cavalier" is my favorite because it was the catalyst for the second record; it was the anchor of it. The song is everything I've wanted to capture as a musician. I love all [the songs], but "Cavalier" is the one that I'm excited to sing every single night.
NT: How is the tour going?
JVM: It's been going good. These first five dates are by myself and I've never done that before. I'm going to places I haven't been and I have this ritual where wherever I play a city for the first time, I play by myself. I have a big lighting show and production, but I enjoy slowly building it up by just performing alone. This tour is the first time I've been doing bigger shows so it's slightly terrifying (laughs).
READ MORE: Foster the People At The Shrine Auditorium: Show Review
NT: What's your favorite city you've performed in America so far?
JVM: I feel like if I pick one then everyone else will get mad (laughs). The reason I always come here and focus on the U.S. is because when you grow up and you want to be a musician, you don't really grow up wanting to play anywhere else than America. There's the cliché of big, long highways and playing shows night after night. It never fails to deliver. It's always difficult to pick a city.
I've had good shows in LA and New York. Milwaukee was actually one where I was playing in front of more people than usual because they grabbed my first album, so I'll always have a soft spot for Milwaukee. Everywhere here [in America] is actually pretty compelling.
It's funny that it's easier for me to pick my favorite song than my favorite city.
NT: Where do you see yourself five years from now?
JVM: I have no idea, honestly. I always think I'm going to take a break but then I have new ideas. I imagine I'll still be having a conversation with someone from one city to another, playing shows. I love doing this and I don't really want to do anything else. If people keep showing up, I think that I'll keep pushing myself, especially to make better music.
McMorrow will be playing at the Theatre Ace Hotel on Nov. 20. You can buy tickets here.
Reach Music Editor Jillian Morabito here.