Health
3 Ways To Beat The Travel Blues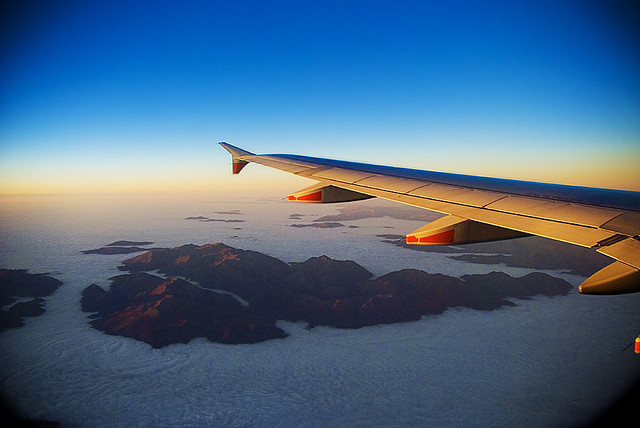 With Thanksgiving Break and the holidays right around the corner, many of us will be traveling.
However, we all know that the process of getting to our destinations is usually less than favorable and tends to disrupt our normal routines.
There are a few ways to make your miles easier though. If you're going to be flying, here are some tips to stay healthy at 30,000 feet.
1) Stay hydrated.
Many hours on a plane can actually have some of the same physical effects as walking through a desert.
To avoid dehydration, passengers should not only drink lots of water, but also keep up with other nutrients.
Dr. Timothy Hosea, a physician in sports medicine, recommends drinking "electrolyte solutions, Gatorade being the best known, instead of solely water."
Drinks that can cause electrolyte imbalance, such as alcohol and diuretics, should be avoided.
READ MORE: Become A Pro At Sleeping On Planes
2) Stay active.
Deep vein thrombosis (DVT), also known as blood clots that form in deep veins, become a risk on longer flights. The National Institute of Health recommends increasing blood flow by walking up and down the aisles and moving, flexing, or stretching your legs to avoid DVT. There are even yoga moves that can be done on a plane. Not only will these improve circulation, but they'll also make you feel more energized and relaxed.
Since the combination of being immobile and dehydrated increases the risk of blood clots, taking small measures will help you to maintain your overall health in the air. If possible, try getting an aisle seat or exit row so you can easily get up and walk around. You should also wear loose-fitting clothes - anything too tight could limit blood flow or cause your ankles to swell.
If you have an increased risk of DVT, wearing compression stockings or taking a blood-thinning medicine before you fly could help as well.
READ MORE: 9 Healthy Fast Food Options
3) Stay nourished.
Lindsey Pine, a registered dietitian at USC, says that traveling can often wreak havoc on our gastrointestinal system because we may be stressed, don't drink enough fluids, and don't follow our normal eating routine. When flying long distances it's important to stay hydrated and to eat fiber.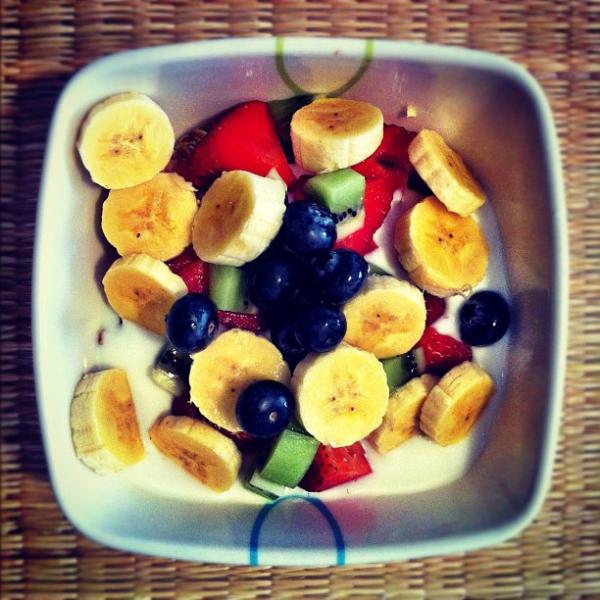 It's a good idea to pack some of your own food for the flight because you probably won't know what will be served on the plane. Pine recommends bringing whole fruit such as bananas and apples, as well as travel-friendly snacks such as string cheese, packs of almonds and pistachios, KIND Bars, beef jerky, or individually packed hummus with carrot and celery sticks.
In terms of finding healthy food at the airport, some airports will obviously have more variety than others. Plain non-fat or low-fat Greek yogurt topped with trail mix would be a good snack choice. However, if you prefer fruit-flavored yogurt, Pine cautions travelers to look for brands with the least amount of sugar. "Some can have more sugar than a candy bar!" she says.
When you're actually on the plane, most airlines offer snack choices of peanuts, pretzels or cookies. The protein and healthy fat from the peanuts will be the most satiating compared to the refined carbohydrates from pretzels and cookies. Plain or low-sugar instant oatmeal cups are also a good option. Just add hot water, and you have a filling, healthy bowl of oatmeal.
Many airlines are now becoming more health-conscious, and you can find rankings of the "healthiest" airlines based on nutritional options, value and availability of information.
When you're on that next plane ride, remember there's no excuse for not taking care of your body!
Reach Staff Reporter Angela Shen here.