Sports
How Florida State Managed To Alienate Its Fan Base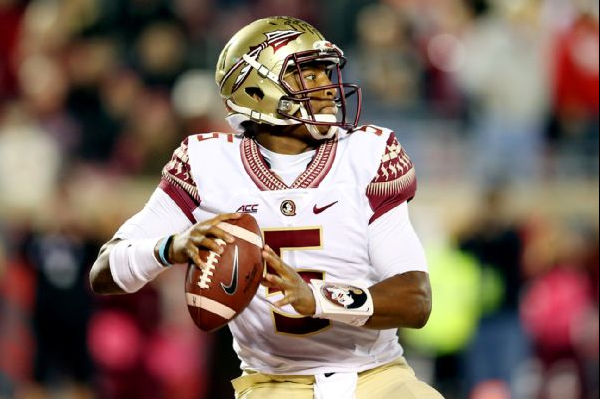 Becoming a Florida State football fan was my best solution for curing a classic case of freshman year homesickness. It was tough to be more than 2,000 miles away from the vast majority of my friends, who remained only hours (and in most individual cases, just down the hall) from each other in the state university system. It was comforting to watch Seminole games from across the country, have the camera pan over the crowd, and know that dozens of those faces were friendly and familiar. Occasionally I would even catch a glimpse of a former high school classmate suited up in uniform and pads on the FSU sideline.
The first college football game I attended was a Florida State game, when they defeated their archrival, the Miami Hurricanes, at Sun Life Stadium in 2012. From that day forward, I felt incredibly cool wearing Garnet and Gold.
Accuse me of being a stereotypical Miami-bred bandwagon fan, but the Noles were winners, and that didn't hurt either.
I hardly flinched after rape allegations against star quarterback and later Heisman winner Jameis Winston resurfaced mid-way through their 14-0 season. I bought into the claims of insufficient evidence, and the conspiracy that the timing of it all was very convenient for anyone with an interest in thwarting Winston and his teammates' success.
Since I wouldn't be back in Southern California in time to attend the 2014 BCS National Championship in person, I did the next best thing- made the multi-hour trek up to Tallahassee to watch the game in Seminole territory and celebrate their eventual victory. I proudly sported my Florida State v-neck on campus for the rest of the semester.
It was fun to be a part of the fandom.
Then, in the spring, skeletons started falling out of the closet, the spotlight on FSU brightened, and suddenly being a fan wasn't as fun anymore.
First, a bench-clearing brawl during a baseball game between Florida State and their other archrival, the Florida Gators, got media attention. Jameis, the two-sport athlete, was photographed being restrained by police in the commotion. About a month later, he was caught shoplifting seafood from a grocery store. While the incident was seemingly silly, it genuinely solidified the doubt in my mind as to how well-behaved Mr. Winston was after all.
A cascade of bad press for the Seminoles followed.
The New York Times published an article revealing serious flaws in how Florida State handled past sexual assault accusations, including the one against Jameis. Months later, they followed with an extensive and convincing story questioning the overall investigative practices of the University and the Tallahassee Police Department in cases involving FSU football players.
Just three weeks into the season, with a game against conference opponent Clemson looming, Jameis was witnessed shouting a vulgar phrase referencing an internet meme from on top of a table at the campus student union. I found his words eerie, to say the least, considering the assault allegations against him. He missed the Clemson game for the incident, marking the first (and as of now, last) time he'd lost any playing time for his conduct.
It wasn't long before Winston found himself in hot water again. His signature was authenticated on more than 900 memorabilia items, calling into question whether or not he might have taken money for the autographs, a violation of NCAA rules. The autograph-authentication business who certified Jameis' signature, James Spence Authentication, had also just certified more than 500 autographs of Todd Gurley, running back for The University of Georgia Bulldogs and a Heisman hopeful. Gurley was suspended while Georgia's athletic compliance department investigated. Jameis never left the football field.
Later that week, the Seminoles hosted then-No. 5 Notre Dame at Doak Campbell Stadium. I wasn't sure who to root for at this point. FSU had alienated me as a fan, but The Fighting Irish is one of the Trojans' biggest rivals. I left my own homecoming game to catch the matchup, knowing it wouldn't disappoint.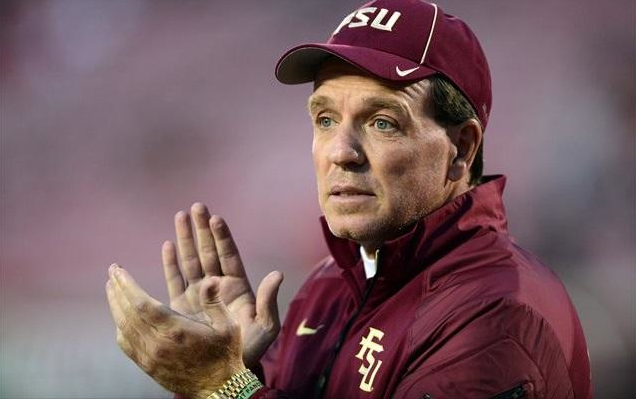 The game was thrilling, ending in a narrow 31-27 victory for the Noles. The entertainment, however, didn't end at the final whistle. Microphones picked up Florida State coach Jimbo Fisher instructing Jameis to, "calm down... act very passive right here and get people back on your side" just before a post-game interview with ESPN reporter Tom Rinaldi. When Rinaldi asked Fisher what he had to say about the negative perceptions held by those outside the locker room, Jimbo referred to Florida State football as, "a high-character program that's ran the right way on class, on dignity, in the classroom, on the field, and off the field, and this team shows it." His remark left me scratching my head, to put it lightly.
I wish I could say Florida State's problems are isolated to Jameis Winston, but they evidently aren't. The New York Times made that clear in their findings, and so did mainstream sports media, when it was published that Seminole running back Karlos Williams was named in a drug deal robbery case, in addition to reportedly assaulting his live-in pregnant girlfriend.
As a sports fan, it is incredibly unsettling to think that justice might be sacrificed for the sake of winning football games. While I support the many privileges Division I football players receive, escaping the law shouldn't be one of them.
As a female college student, it frightens me to think that these men, who have been tied to complaints of sexual assault and domestic violence, might be protected by the University despite posing as potential threats to women on Florida State's campus, some of whom are my closest friends. I sympathize with any past and future victims, who face conveniently ignorant school officials and law enforcement, and a threatening fan base, should they choose to file any sort of incident report.
Two milestones that could come to define this era of Florida State football are on the horizon.
First is a disciplinary hearing into whether or not the alleged rape involving Jameis Winston violated the University's student conduct code, with FOX Sports reporting that the punishment for conviction could be as severe as expulsion. The hearing was originally scheduled for next week, but Winston's attorney requested that the hearing be postponed. He claimed to need more time to prepare for the case; evidently, the last two years weren't enough. Florida State approved his request for a delay on Wednesday.
Between code of conduct requirements and the academic calendar, the deadline for the hearing's decision won't be until January 13, 2015, exactly one day after the National Title Game. The final piece of this puzzle is that Jameis has already decided he will be entering the 2015 NFL Draft. So the worst-case scenario' expulsion, wouldn't affect him anyway. In any case, hopefully when former Florida Supreme Court chief justice Major Harding, the disciplinary hearing officer, does eventually review the case, he performs what could be the first careful examination of the case's facts and evidence.
The postponement was the nail in the coffin of my support for Florida State.
I simply cannot ignore the absurdity that has transpired over the last year. I am tired of the oblivious denial, and frankly find it insulting. While I am just one person, and not even a rich Seminole Booster Club benefactor at that, look at the comments section of any online news article pertaining to Florida State and it's clear that I am not the only one who feels this way.
In my mind, the last two years were a demonstration of Florida State and the city of Tallahassee's ability to flawlessly craft a perfect storm saturated with self-interest. I can understand why my friends enrolled at FSU might still support the team despite all of this, but I don't think I can ever call myself a Seminole fan again.
This Saturday, Florida State will travel south to play the Hurricanes (6-3) in Miami. The Canes are coming off a three-game win streak and will no doubt put up a fight. While I'm unsure who will reign victorious, one thing is for certain: I'll be cheering for a different team than I did back in 2012.
Reach Staff Reporter Grace DeWitt on Twitter.