Podcast
The Hot Seat: The Honorable Richard Riordan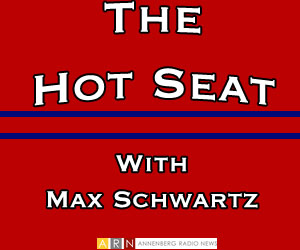 Former Mayor Richard Riordan served as mayor of Los Angeles from 1993-2001. He has remained active since his time as mayor by serving as California's Secretary of Education, among other positions. The former mayor is now an author as well. Riordan recently released his book, "The Mayor: How I Turned Around Los Angeles after Riots, and Earthquake and the O.J. Simpson Murder Trial," which goes through what it was like to be mayor during his time in office, among other life events.
Riordan called into The Hot Seat to discuss his book, but there were also questions about harder topics. He talked about his political ideology, his time as mayor, education and contemporary Los Angeles.
While discussing his thoughts about education and Los Angeles, Riordan had tough words for tenure and Mayor Eric Garcetti's performance.
Reach Editor-at-Large Max Schwartz here; follow him on Twitter here.
You may need: Adobe Flash Player.