Politics
The Hot Seat: California State Sen. Ted Lieu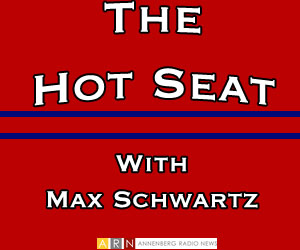 California State Sen. Ted Lieu, 28th District, won the election to replace retiring United States Rep. Henry Waxman, 33rd District, in Congress. This interview was taped before Sen. Lieu won his election and was designed to be a reflection of his time in the state legislature. Some questions, however, are on the congressman-elect side of the line and some are right on the line between senator and congressman-elect.
Lieu reflected on his time in the California State Assembly and Senate, which he entered after serving on the Torrance City Council. He said that he was able to achieve what he wanted because he is a member of the majority party.
He also explained some of the specifics of Prop. 1, the water bond that the voters passed in Nov., and how Southern California can benefit. Lieu also talked about what he has done for the "creative economy" and what he plans to do about film production when he gets to Congress.
The senator expressed his thoughts on President Obama taking executive actions on immigration reform and the nuclear weapons crisis in the country. He also said what he did to improve the California National Guard.
Editor's Note: This interview was taped before President Obama's speech during which he officially announced and described the executive actions.
Reach Editor-at-Large Max Schwartz here; follow him on Twitter here.
You may need: Adobe Flash Player.