Art and Design
USC Alum's Video Game Takes On Slavery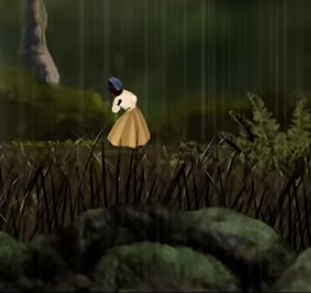 Video games are known to be violent, have eccentric characters and allow the gamer to escape from reality. By next Spring, the Ouya game console plans to release a game on slavery.
"Thralled" is a single-player, platform puzzle video game about an 18th century runaway slave and her baby. The game encompasses the Trans-Atlantic slave trade and follows a slave woman named Isaura who escapes from a sugarcane plantation in colonial Brazil.
READ MORE: Video Game Poetry: Exploring How We Learn About Sex By Gaming
She travels through jungles and completes a series of puzzles, such as moving boulders and cutting rope bridges, all while temporarily abandoning her baby, who eventually gets kidnapped. She feels conflicted about losing her child, while pursuing freedom, she is in fear of being caught and returned, forever separated from her son.
"The game is about the relationship between mother and baby," says Miguel Oliveira. He is the creator, director and producer of "Thralled." He says, "The game is about motherhood and the universality of a mother's love."
Oliveira is a former international student graduate from USC's School of Cinematic Arts' Interactive Media & Games Division. He was born and raised in Portugal and created the idea for the story after taking a history class at USC.
"I was shocked to find that Portugal pioneered the trans-Atlantic slave trade," Oliveira says. "I never even learned about it in school."
Portugal started the European slave trade in Africa between the 13th century, importing millions of West Africans as slaves on sugar plantations in Portuguese's-owned colony of Brazil well into the 18th century.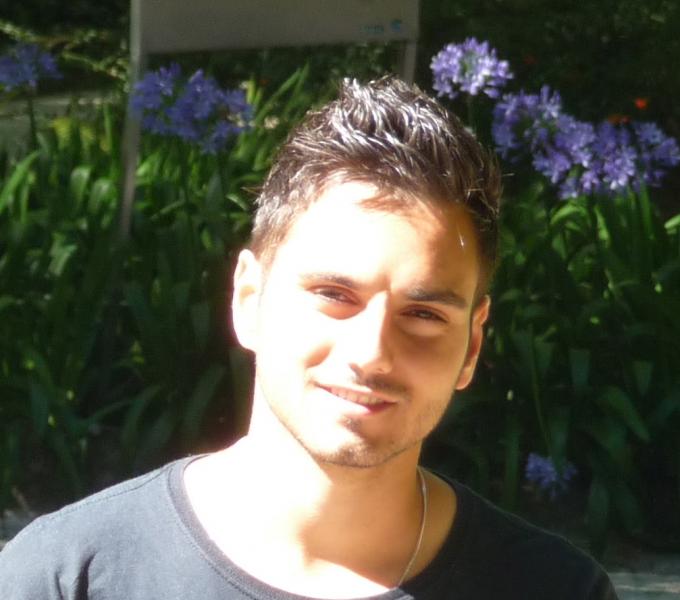 Oliveira says,"History is often depicted with a benevolent image, and creating 'Thralled' was a way of telling a past which secludes that." From his perspective, slavery is not a thing of the past. He says, "We still suffer with the consequences of the past; racism and segregation are institutions that are still alive today.
According to a report by The Guardian, more than 35 million people are trapped in modern-day slavery. Although slavery is viewed as a thing of the past, The Polaris Project finds that slavery still exists today throughout the United States and globally.
Additionally, author and Ohio State Law Professor, Michelle Alexander found that more black men are in prison or in jail, on probation or parole then were enslaved in 1850.
The title of the game "Thralled," means enslavement, bondage and imprisonment. Oliveira wants you to witness the calamity.
"Our goal in the experience was to create empathy between the gamer and the relationship with the character," Oliveira says. "We want people to care about the issue of slavery, and we wanted to humanize it so that gamers could better connect with the story."
"Thralled" has been featured in conferences and game expos such as E3 and Indiecade.
READ MORE: USC Faculty, Students Shine At 2013 IndieCade

During the semester before his last year at USC in 2011, Oliveira did a prototype and pitched his idea to professors to enroll in the class. Shortly after he was accepted, he took a year-long course called "Advanced Game Projects." By the end of the course, he presented a demo at USC's Demo Day.
USC Games: Demo Day is a joint venture between USC's School of Cinematic Arts and the Viterbi School of Engineering's Department of Computer Science. Demo Day is an annual industry exhibition that showcases student-developed video games ranging from traditional video games to mobile, iPad games, and even immersive experiences.
After Demo Day, Miguel and his team pitched "Thralled" to industry executives. Soon, Ouya offered an exclusive contract.
Ouya is a home video game console released in 2012, powered by the Android operating system. It has a completely open design, so all developers can produce their games to be played in the living room.
Although Miguel and his team bring awareness to slavery, they understand that it's a controversial issue and that it may be a challenge to get someone to play. He once displayed the game at a conference and recalls that an African-American person expressed disapproval of the game and told him he didn't like the idea.
READ MORE: Karissa The Destroyer: Gaming Community Reacts To Promotional Stunt Gone Astray
But some gamers have expressed their interest in the game, saying, " I'd be open to playing," or "I'm interested in seeing what the game's about," and its reception has mostly been positive.
"We tried to portray the topic respectfully," he says. But he believes that without feeling uncomfortable, you can't acknowledge what happened.
"We want it to be accessible so that everyone is able to play," Oliveira says. "The fact that it's different will be a big incentive; and aspects of motherhood are not seen in video games."
Settings include slave ships, plantations and slave-trading posts: visuals that may alarm parents. However, Oliveira assures that "Thralled" does not depict violence and is more of an educational-puzzle experience than a video game.
"A lot of the scholarship of slavery dehumanizes people, and they are often anonymous. We're trying to humanize and give a face to slavery."
"Thralled" currently has a skeleton, meaning you can experience the game's demo, but it still needs more polish. "We have a lot of work ahead of us," says Oliveira.
Oliveira plans to release the game by next summer.
For more information about "Thralled," visit the website here.
Contact Staff Reporter Isaac Moody here.