NBA
Calm Down!: 5 Way Too Early NBA Overreactions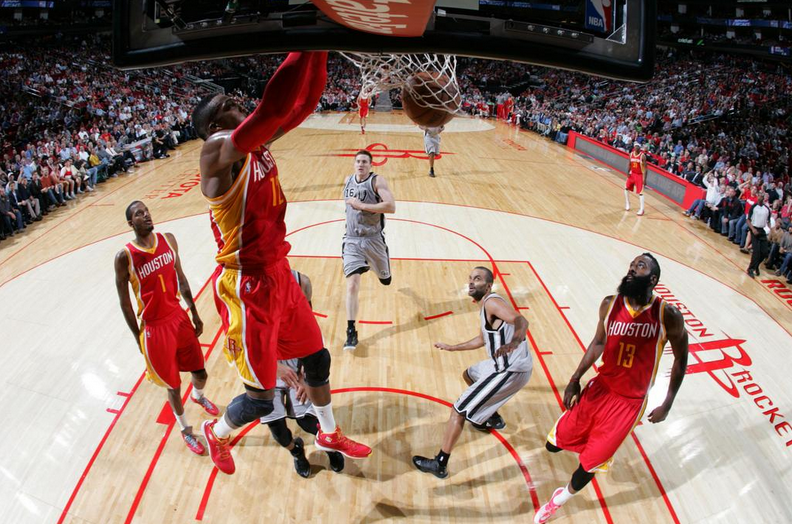 As we hit that two-week mark of the new 2014-2015 NBA season, there are already plenty of developments that have fans both ecstatic and vexed. Wins, losses, injuries, rumors, and all encompassing components of the NBA season are back in full swing. However, the season is still very young. With that in mind, some of the headlines of the season thus far should not be taken to be as serious as they seem. And although overreacting is often a characteristic of hardcore sports fans, here are five said overreactions that need to be tempered
Overreaction Number One: The Houston Rockets are going to the NBA Finals
Yes, Houston is 6-1. Yes, the Rockets have a +11 point differential through their first seven games, good for second-best in the NBA. And yes, James Harden is showing some semblance of what people might consider to be "defense." I will admit, these signs do point to the Rockets being a bonified contender.
However, here is what I don't like about the Rockets: first off, their schedule thus far has been painfully easy. Their first four games were the Lakers, Utah, Boston, and Philadelphia, all double-digit wins. They then proceeded to blow out a rather sharp Miami team and the defending NBA champion San Antonio Spurs. However, the Spurs were without Tim Duncan, Manu Ginobli and Marco Bellinelli, so it was hardly a fair fight. The team then lost to Golden State by 11 at home last Saturday.
Realistically, the Rockets are 1-1 in "playoff level" games (Miami and Golden State). None of their seven games have ended with a single-digit point differential this year, lending to the belief that this is a very "boom or bust" team—and there's certainly going to be plenty of "boom" this season. But come playoff time, that "boom" capacity will begin to shore up: James Harden's inefficiency from the field (.395 field goal percentage, .319 3-point percentage) will become especially detrimental to the team, as referees will allow games to become more physical. This will harm Harden's ability to get to the free throw line, which is a big way he makes up for his subpar shooting nights. Plus, Dwight Howard's ever-present free-throw shooting woes will undoubtedly hurt the team late in games with a close score. Not to mention the depth problem this team has—particularly in the front-court—after losing Omer Asik, Jeremy Lin, and Chandler Parsons, which will place even more pressure on the streaky offensive games of Howard and Harden.
This is defintely a solid Houston team, and one that will be playing postseason basketball. But expect them to peak in the regular season, and make a disappointing early exit sometime in the first couple rounds of the playoffs.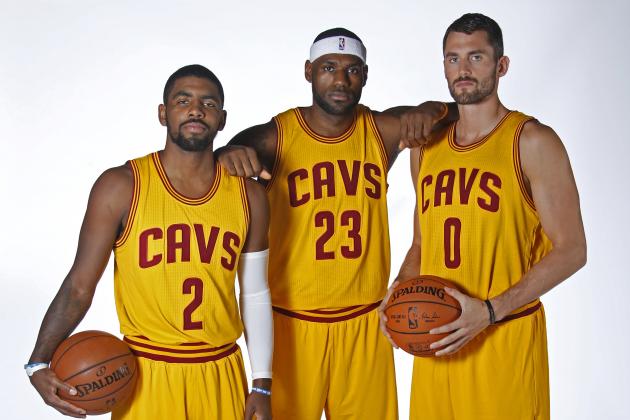 Overreaction Number Two: The Cleveland Cavaliers aren't going to be good enough to win an NBA title
No team received more hype this offseason than Cleveland, who managed to win the LeBron James free-agency sweepstakes and trade for former Timberwolves All-Star PF Kevin Love to form a "new big three" along with PG Kyrie Irving. The return of hometown hero James for his second stint as a Cavalier and the subsequent deal for Love sent a clear message to the entire league that Cleveland is in it to win, and win now. Not to mention the team went out and signed two former teammates of James in three-point snipers Mike Miller and James Jones, as well as brought in experienced long-time veteran Shawn Marion to help provide bench depth.
Despite all this, the Cavs started the season with just one win in their first four games, including losses to the sub-par Jazz and New York Knicks. Rumors of internal disputes have surfaced, as has one that Kevin Love is already heavily considering opting out of his contract next season and signing with Lakers.
However, this is a bunch of steamy hoopla. Recall, when LeBron originally left Cleveland for Miami to form the preceding "Big Three" with Chris Bosh and Dwayne Wade, the Heat started their first season 9-8, hardly an impressive record for a team that was expected to win "not one, not two, not three, not four, etc" NBA titles before it was all said and done. By the end of that season, however, the Heat had a record of 58-24, and made it to the NBA Finals before losing the championship to the Cinderella-story Dallas Mavericks.
The truth is, it takes time for teams to gel and for players to learn each others' tendencies. There are a lot of new pieces in Cleveland this season, and a new "player hierarchy" with LeBron in town, and so it will be awhile before this team begins to reach its potential. However, when they do, they will be as deadly (and arguably as deep) as any team in the league. In fact, they have now won their last two games to even their record at 3-3, and already look improved from the first couple games of the season. Ultimately, the Eastern Conference Finals will almost assuredly come down to a Cavs-Bulls matchup. It sure would be fun to see a Cavs-Heat matchup as well, but that may be wishful thinking.
Also, watch for the potential mid-season addition of all-time three-point leader Ray Allen to the Cleveland roster. Rumors are pretty mum at this point, but it wouldn't be surprising to see Allen join LeBron once again to make a run at an NBA title.
Overreaction Number Three: The San Antonio Spurs don't look that good either
Seemingly every season, the Spurs begin the year underrated by experts and overlooked by fans, for the same reason each time: They're too damn old. Yet, by season's end, San Antonio is in the thick of the playoff race, and near the top of the Western Conference. After picking apart the Heat in the finals last season, there is no reason to believe the Spurs may do otherwise this year, despite a 3-3 start to the season and a bottom-five scoring offense thus far. In fact, a slow start has probably been calculated in their game plan for the season, as the team knows the importance of not over-working the veteran players on the roster this early in the year.
Sure, Duncan, Ginobli, and even Tony Parker will need their days of rest during the season (as has already happened against Houston). But that doesn't mean they will be too old to dance when the postseason comes around once again. In fact, the understanding of the importance of being properly rested is indicative of a team that recognizes the length and grind of an entire NBA season, from the first game of the preseason to the last game of the NBA Finals. Plus, more than any other team in the league, San Antonio will be unfazed by seeding and opponent matchups in the playoffs thanks to their veteran roster and first-class coaching staff. They could clikely oast into the postseason with the 6 seed and still be fine.
Bottom line here: unless head coach Gregg Popovich starts giving paragraph-long answers to in-game interview questions, there is nothing to worry about in San Antonio.
Overreaction Number Four: Injuries to Steve Nash and Julius Randle have derailed the Los Angeles Lakers' season
Yes, Kobe Bryant is an all-time great, and his return this year is exciting. Yes, Steve Nash is a hall of famer who—when healthy—has been one of the better point guards the league has ever seen. And yes, 2014 first-round draft selection Julius Randle is going to be an integral part of the Lakers' franchise moving forward. But no, this team was never destined to be good, even when Nash and Randle were expected to be in the picture.
Even with the additions of Jeremy Lin and Carlos Boozer in the offseason, this Lakers team is pretty abysmal. It's a collection of decent individual parts that don't fit together at all. Lin has never been a passing point guard—rather, he has been more of a scoring guard—which doesn't fit well with Kobe's "get me the ball" style of play. Boozer has never been a facilitator offensively either, and has many-a-time been likened to a black hole on defense. Nash was this team's only hope at running a coherent offense, but even if he was healthy, he has lost the physical ability to weave his way through a defense and draw help-defenders, which is a huge reason he was so successful over the years. Even if Nash were able to play, this would be a purely Kobe-centric offense, and with Bryant shooting just .394 from the field and .286 from three-point land, its no wonder it took the team nearly two weeks to earn its first victory of the season.
Randle was supposed to provide one of the few spots of intrigue this season, as a powerful, straight-ahead battering ram type of player with a big heart and desire to improve. However, the rookie broke his leg in the first game of the season on a fluke play, and is now expected to miss the entire season.
Randle's injury was incredibly tragic, but ultimately, has little effect on the direction of the team this season. Even if he were healthy, Randle would likely need a couple seasons to develop into the beast people are projecting him to be. Plus, he would need a lot of chances to make mistakes during games in order to learn, and with Kobe largely controlling the ball, those chances would have likely been far fewer than on a more pass-friendly team.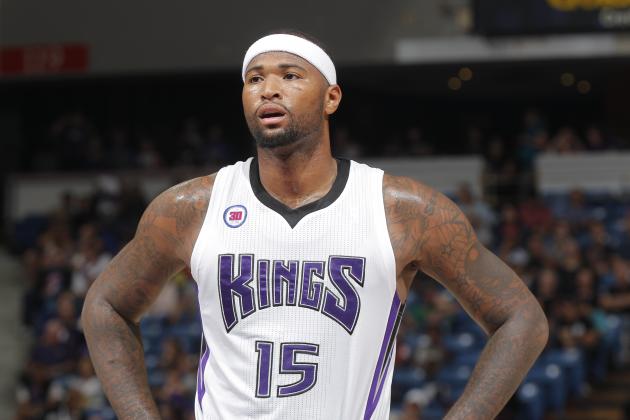 Overreaction Number Five: The Sacramento Kings are playoff-bound this season
This one pains me to say, because I am a big fan of smaller market teams building from the ground up and making noise against the bigger market teams. Unfortunately, however, I just don't see the fairy-tale season for the Kings this year, despite a Beyonce-hot 5-2 start to the year. Trade them to the Eastern Conference, and we might be talking playoffs. However, in the loaded Western Conference, the Kings regrettably scream "flash in the pan" this year rather than true playoff contender.
I will give credit where credit is due: DeMarcus Cousins is playing excellent basketball thus far (as is Rudy Gay and the majority of the Kings' team), but it's hard to see the team's level of excellence continuing over the entire NBA season. The Kings are averaging roughly just 18 assists a game (not very much), with no clear-cut ball distributor besides average distributor Darren Collison. Other than Cousins and Gay, the offense over a year-long period of time looks to be inadequate, and if/when Gay isn't efficient shooting the basketball, he can create another Kobe "black hole" offensive situation thanks to his "score or bust" style of play.
Perhaps most importantly however is that the depth of this team just isn't sufficient enough to sustain a playoff-worthy record, as their young players (Nik Stauskas, Ben McLemore, Ray McCallum) need another year at least to develop. Expect this team to be looking good at the halfway point in the season before faltering in the second half of the season.
With that said, however, this Kings team can certainly be a "playoff spoiler" come the end of the season. They have a good amount of young talent on the roster, which often translates into a "streaky" way of playing. If you catch this Sacramento team on a good night, they can play with almost any team in the league, which could spell trouble for playoff-hopeful teams at the end of the season looking for wins.
You can find Ben on Twitter @hermthegerm13