California
Car Washes React To 'Dirty Car Pledge'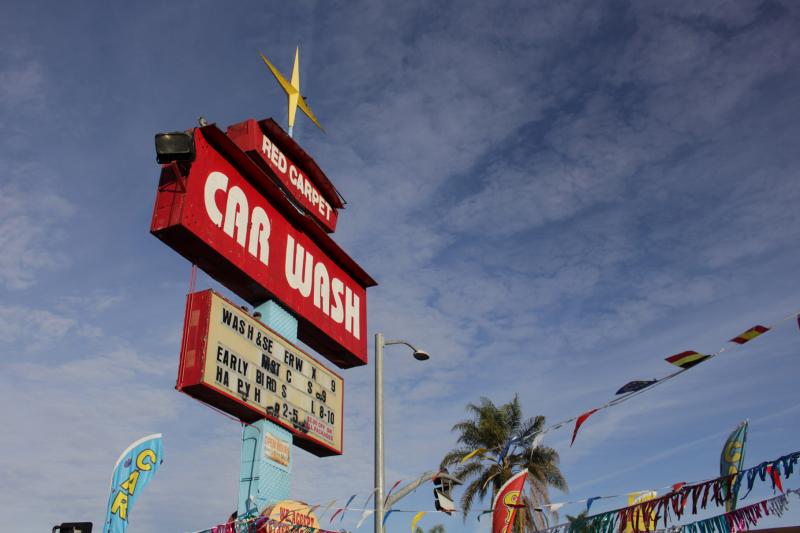 A tall, red sign on the corner of King Boulevard and Western Avenue in South Los Angeles advertised the early bird special at Red Carpet Car Wash. Manager Roger Petroson, 33, Encino, has worked there for six years. He leaned against the building drinking coffee a few minutes before opening Monday.
Petroson said business has worsened with the drought.
"I wouldn't say it hurt us a lot, but we are down 10, 15 percent," he said
To get people thinking about the ongoing California drought—one of the worst on record—water conservation group Los Angeles Waterkeeper has challenged county residents to "go dirty for the drought" and stop washing their cars for 60 days. In the past week, three cities—Santa Monica, Burbank and Malibu—have made a modified version of the pledge and reduced the washing schedule for some of their vehicles. The car wash industry is starting to react with skepticism.
SEE ALSO: Thirst For Power: Lawmakers Behaving Badly During Drought
Roger Petroson speculated those taking the Dirty Car Pledge might not know about how efficiently his and other car washes use water. He let me walk through Red Carpet's automated conveyor car wash ahead of his first wash of the day, a tan Toyota Camry. Then he pointed out the grates where the water blown off the cars trickles into a three-stage recycling system.
"Eighty percent of the water, it's recycled. Twenty percent we use clean," he said. "We also help the drought by having a recycling pump."
Although the drought might have negatively affected Red Carpet Car Wash, the drought's toll on the industry is harder to pin down.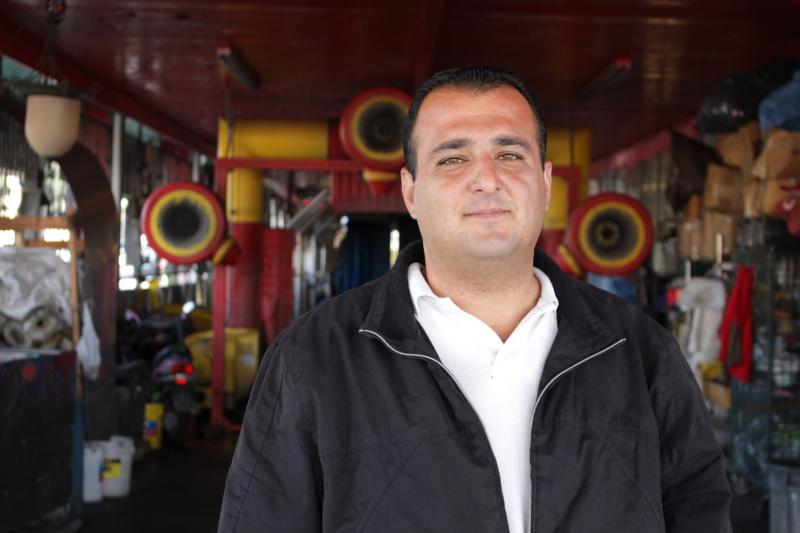 Gary Pendleton, owner of several California car washes and Executive Officer of ProWash Consulting, a car wash consulting firm, might be the person to do it. He has been in the car wash business for 37 years. He echoed Petroson's feeling that a lack of general knowledge about car washes raises an image problem during the drought.
"The majority of people in cities are uneducated in how green or conservation-conscious professional car washing is," Pendleton said.
The drought, however, has improved earnings at his four washes, including at Wilshire West Car Wash in Santa Monica. As more cities and counties have moved to punish home car washing with fines, Pendleton has seen more customers, he said, though his numbers have not recovered to where they were before the Great Recession.
When I mentioned the Dirty Car Pledge, Pendleton started to speak more quickly over the phone. It has not affected his business, he said, but that does not mean he likes it.
"I think it's pretty ridiculous," he said. "By taking the pledge and allowing everything to just sit on your car for an extended period of time, you're doing an immense amount of damage to the car."
"Body shops probably like that idea, but I don't understand the logic behind any of that."
Pendleton used to sit on the board of the Western Car Wash Association, which has also reacted to L.A. Waterkeeper's campaign with derision, calling it "careless" and "misguided."
Pendleton said a greater service to the environment would be a campaign to educate people about the efficiency of professional car washes, with the intent of curbing home car washes that use immense amounts of water and create urban runoff feeding directly into the ocean.
Los Angeles Waterkeeper would agree with Pendleton on the problem of home car washes, which are far more destructive than professional car washes. When we spoke about the organization's campaign to reduce car washes in Los Angeles County, L.A. Waterkeeper Communications Manager Rachel Stich also lamented urban runoff and said professional car washes present one of the more environmentally friendly options for cleaning a vehicle.
"We're in no way against the car wash industry or trying to put them out of business or anything like that," Stich said.
"Some people who aren't willing to not wash their car, that's OK. Take shorter showers. Install water efficient appliances in your home. Find other ways to decrease your water usage. It's not just about the car washes."
SEE ALSO: Drought Forces Los Angeles To Rely On Water Reserves
The campaign is aiming to make people think about their overall water use, not only their car washes, Stich said.
Vested interests aside, the court of public opinion has swung sharply in favor of the Dirty Car Pledge. After seven weeks, L.A. Waterkeeper said it has received 6,000 pledges, collectively saving 1 million gallons of water. Santa Monica, Burbank and Malibu all pledged to wash some of their city vehicles less frequently. Santa Monica's pledge, which encompasses 200 buses and 110 pool cars, will reduce the city's water consumption by 70,000 gallons over 60 days.
Andrew Basmajian, Communications Coordinator for Santa Monica's Office of Sustainability and the Environment, told me the city will not let its Big Blue Buses go completely dirty. The city is not at all concerned about damaging the finish of its cars.
"Our buses are being washed every other day, rather than every single day. The buses are not going dirty in the clearest sense of the word," he said. "They're being less than sparkling."
Basmajian said wasting water in Santa Monica is particularly shameful, given the pure drinking water the city's reverse osmosis system produces.
"When the molecules of water come out of the hose at the curb where people are washing their cars, we're talking about the most sophisticated drinking water on the planet," Basmajian said. "Each molecule would basically have a Ph.D. It's so sophisticated."
It would be terrible to waste such amazing water, he said.
After the 60-day pledge ends, the city may decide to reduce their bus-washing schedule permanently.
Contact Staff Reporter Taylor Haney here and follow him on Twitter here.