Music
'Broke With Expensive Taste' By Azealia Banks: Album Review
"Broke With Expensive Taste" was dropped on Nov. 6 with little to no promotion for the release date. Every Azealia Banks fan flocked to iTunes like how people flock to a new Nick Jonas picture.
Within hours the album became number one in the Rap/Hip Hop charts, number one in Independent and number three overall. The record stayed that way on the charts for about three days,
There's no surprise of this feat because of the album's uniqueness that it offers in music today. "Broke With Expensive Taste" has witty wordplay, killer transitions and revolutionary lyrics that'll even keep Eminem at the edge of his seat to hear what the great Yung Rapunxel will say next. Banks' new album is sure to change the rap game forever.
The album opener, "Idle Delilah," gives off that streets of NYC feeling while making you wanna do hopscotch on the concrete. This record is giving off that early 90s vibe with the melodies that play on throughout the song. Banks is setting the bar high by rapping on a beat that no one would dare try to serve sweet bars on. Switching it up throughout the song and having the melodies accompany her bars instead of help her make them.
READ MORE: 'Sonic Highways' By The Foo Fighters: Album Review
The second track, "Gimme A Chance," I'm already in love with because it samples a childhood favorite of mine, "Knock That Door" by Enon but let's talk about how Banks took that song and made it into a whole other beast. She added trumpets and extra guitar licks to this cute indie-pop beat. The sampled vocalist is accompanied on the song like another instrument not as a driving force for Banks to rap on. She then takes us into this interlude that turns into this salsa melody and then Banks starts singing and rapping in Spanish. Have you ever heard of an American rapper doing that? Nah, son. Banks broke the rules with this track and we're all just gonna have to deal with it.
"Desperado" feels like that record you'd listen to while drinking your espresso shot on the way to a four-hour class. Just sit back and chill with this song. But don't get shocked when you hear that wicked lyricism, it's all over the track.
"JFK (feat. Theophilus London)," rumored to be a Lady Gaga diss, states how she's Miss Icon and she's here to teach these old dogs new tricks. Good. Theophilus London is featured on this track and he proves himself as a true rapper on this. He accompanies Banks with her track and instead of completely ignoring the message of the song and rapping about mistreating women (like most male rappers do) he talks about wanting a strong woman and perfectly goes along with the message of the song. I'm proud of Mr. London. I shouldn't have slept on him.


"212 (feat. Lazy Jay)" is the song that started it all. In case you forgot about this game-changing hit, Banks drops it in to remind you that she is still the tough contender she was back in 2011. If you hate Banks, you can't deny that this song literally changed the game for hip-hop.
"Wallace" gives off a unique perspective on relationships that's rarely heard of anywhere. Azealia Banks gives a man that's below her standards a shot to be her boo. Banks states that the song is about a man who has a face like a Rottweiler. Hilarious.
"Heavy Metal and Reflective" is the track that describes Azealia Banks career in whole. Throughout her music career everyone has been trying to cut her off and shut her up, either by criticizing her with everything she does online or with her ex-record label trying to homogenize her sound to better suit radio. Banks states that being heavy metal and reflective is to be indestructible, no matter how hard people try to take you down you get back up and keep going, just like what she did. In the track, she references Blade Runner which just warms my geeky heart.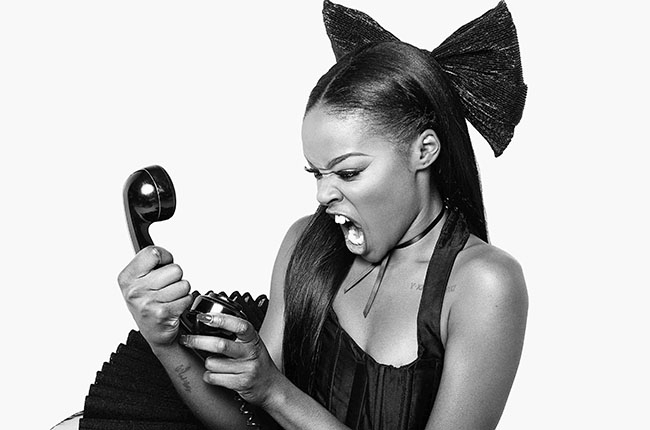 "BBD"-- women, play this track on loud when you feel like a boss when throughout your life, everyone kept calling you "bossy." Men-- play this track if you're here for those fine bosses, vamps and women with self-confidence. "BBD" is all about that female empowerment and there's always room for messages to uplift women.
"Ice Princess" is all about having that ice on your body, stunting on these haters who don't have any room to talk. Heavily sampling a track called "In The Air (feat. Angela McCluskey)" by Morgan Page, Sultan + Ned Shepard, and BT. She took this cool, electro beat and turned it into a perfect hip-hop track. The most impressive part of this song is the singing that Banks does. Her vocals are really strong and perfect with each note in the chorus. Dang Azealia, what can't you do?
"Yung Rapunxel"-- if you're angry and on that "bing-bong," listen to this track. Azealia Banks always gave off the feeling that she wants to be herself, but the world ain't ready for her in "Yung Rapunxel." The music video alone really expresses that feeling. This is the type of track you'd play when you're rebelling anyone or want to start a fight. In my opinion, it's the most extreme record on the album.
"Soda" is the saddest song on the album. Even though the track is slow, it's still smooth, danceable and very 90s house. This song really shows the vulnerability of Banks. She's not always a "loud, ratchet mess," she's a woman that can get hurt. She's a woman that can get tired. She's a woman. I love how raw that emotion is expressed throughout the track. It's definitely another favorite track of mine.


"Chasing Time" focuses on a woman moving on from a man that can't keep up with her, another topic rarely touched in music. I love this track because of how easily she can transition from singing to rapping like a boss, a skill constantly overlooked by many rap/hip-hop fans when it should be honored and praised. "Chasing Time" is a hit that's perfect for radio.
"Luxury," a track that's been out for a while, had a music video and everything, but it still sounds as fresh as it did back in 2012. The allure of Banks on this track is hypnotizing. Take a look at the amazing lyricism she has with the word Luxury:
"I wanna be your lady, your l-l-l-love, my l-u-x-u-r-,aye ya know what I would, if I could"
That line alone gives me goose bumps, it's genius. God Bless this rapper.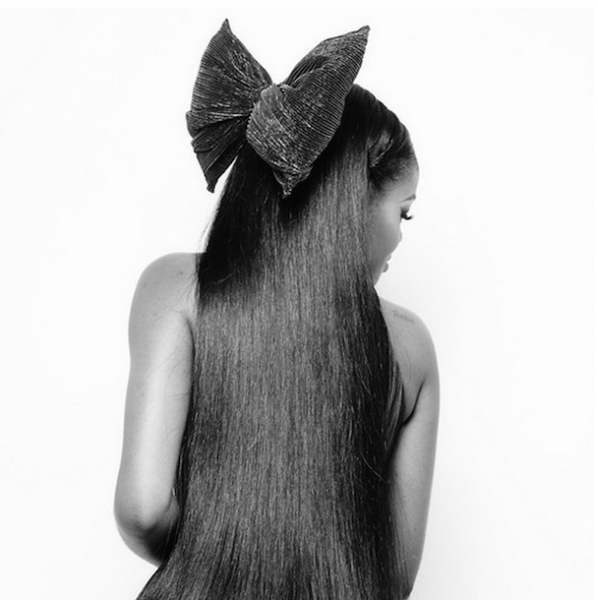 "
Nude Beach A-Go-Go (ft. Ariel Pink)
"-- I'm just gonna warn you right now…this song will throw you off, but at the end of the week, you'll be doing the shimmy to it. This song is a satirical poke at American culture, specifically at how it appropriates black culture and how everyone is so interested in being black that it's downright insane. The feeling of the record is like Beach Boys x B52s meets 50s, carefree beach rock.
"Miss Amor" gives off that chill beach house music or as Banks likes to call it, "witch-house." It was supposed to be a single for "Broke With Expensive Taste," but the label was not feeling it. So sad. This track really takes you back into that 90s feeling, making you wanna watch "In Living Color" and pull out your old Kriss Kross records to bump to. Banks dedicates this song to her fans and hilariously it's about masturbation. Not mad about it.
The final track, "Miss Camaraderie," also known as "Luxury Pt. 2," was supposed to be a B-side for "Miss Amor" but on the album, this track really stands on its own. Banks calls this song as her favorite on the album and I see why. This beautiful witch-house track is filled with cool sounds, a melody that won't quit and a drum 'n bass that could have you voguing for days. The lyrics tell of an epic through her tricky wordplay and her delivery of her enchanting allure.
Azealia Banks is an amazing rapper who has given the masses an album that will change our look at music forever. "Broke With Expensive Taste" is that fresh new cut that you've got to hear. The hype Banks spoke of for the past three years was not a lie, she meant it. This album really is amazing and changing how everyone looks at music today, especially rap music. Take a break from the same old, same old Starbucks folk music and get into this record.
Azealia Banks is letting you into her world with this album and I gotta tell you, it's not a bad place to be.
Buy "Broke With Expensive Taste" on iTunes now.