Entertainment News
Actor Benedict Cumberbatch Announces Engagement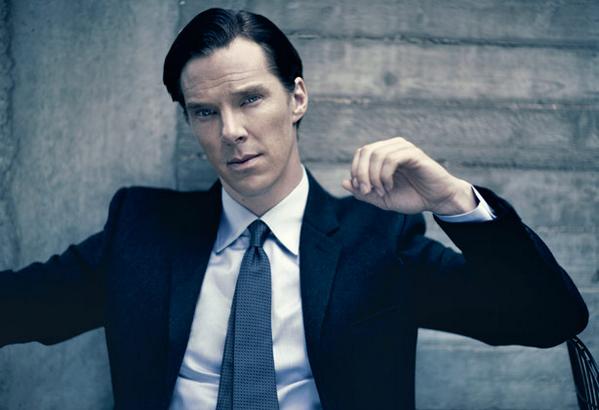 Legions of female fans' hearts broke today when Benedict Cumberbatch, the dashing star of BBC's "Sherlock,"announced his engagement to girlfriend Sophie Hunter.
A classified ad in the Wednesday edition of the British newspaper The Times announced the "forthcoming marriage" of Mr. B.T. Cumberbatch and Miss S.I. Hunter.
SEE ALSO: Storify: Twitter Reacts To Benedict Cumberbatch's Engagement Announcement
The ad in full read: "The engagement is announced between Benedict, son of Wanda and Timothy Cumberbatch of London, and Sophie, daughter of Katherine Hunter of Edinburgh and Charles Hunter of London."
News of the announcement spread via Twitter as many of Cumberbatch's devoted fans, who call themselves the "Cumbercollective," tweeted congratulations and reactions to the news.
Cumberbatch and Hunter are believed to have been dating since June after they were spotted together at the French Open.
Cumberbatch, who does not have a Twitter account, and his representatives have not confirmed reports of the engagement, The Hollywood Reporter reports.
Hunter, a graduate of Oxford University, is an actress and theatre director. In 2007, she received the Samuel Beckett award for writing and directing the play "The Terrific Electric." She and Cumberbatch appeared together in "Burlesque Fairytales," a 2009 thriller film set in a London theatre and directed by Susan Luciani.
SEE ALSO: Storify: Twitter Reacts To Benedict Cumberbatch's Engagement Announcement
Cumberbatch's star is rising as his career has been on a hot streak, especially in film. The actor is garnering Oscar buzz for his role as English mathematician and logician Alan Turing, who helped crack the Enigma code during World War II in "The Imitation Game." He will also voice Smaug the dragon in the final installment of the "The Hobbit" trilogy, "The Hobbit: The Battle of The Five Armies" due in theatres this winter. The fourth season of "Sherlock" will begin filming in 2015, Variety reports.
Reach Web Producer Helen Carefoot here and follow her on Twitter here.