Opinion
DUIs: Use Your Discretion To Avoid An Officer's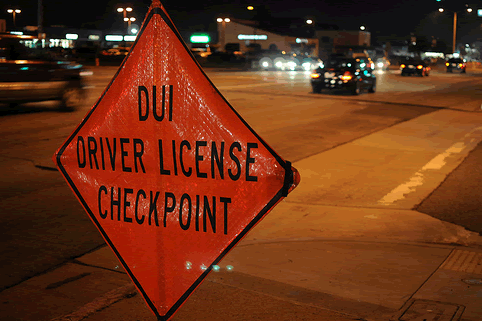 I'm a good girl. I've never even been to the principal's office. These were two of the thoughts that raced through my mind as I sat handcuffed in the back of a police car at 2 a.m.
When the cop had pulled me over earlier, my nervousness led me to fail the standard sobriety tests. And when I blew twice into a hand-held breathalyzer, I was not told the result--even when I asked.
Fifteen minutes later, at the police station, I registered a blood-alcohol concentration (BAC) of .06, which is below the legal limit. Just to be certain, I was asked to blow again. The same result.
"You'll only be here a couple of hours," the California Highway Patrol (CHP) officer told me. "Just until you sober up a bit."
As far as I was concerned, nothing could be more sobering than being arrested. I calmly acknowledged my fate, and entered into a very long two hours.
Because two hours turned into 16.
Yes. Although I'd perpetually earned my place on Santa's nice list, I spent 16 hours behind bars for a BAC below the legal limit. And all of this was perfectly legal.
What few people are aware of, is that when it comes to a DUI, BAC isn't always the sole factor in determining whether or not a person is drunk. To be charged with a DUI, a person's BAC has to be at or above the legal limit of .08 percent. But an officer doesn't need that evidence to make an arrest for someone driving under the influence.
If drivers demonstrate any behaviors associated with drunkenness such as slurred speech, police officers can use their own discretion to decide whether or not the drivers are intoxicated even if their BACs are technically below the legal limit. In addition, a conviction for DUI is also possible provided the officer testifies in court and presents sufficient evidence against the driver.
It turns out that even though I wasn't drunk, catching a Lyft or having a designated driver could have stopped me from having my first and only run-in with the law.
That's why this holiday season, while we're knocking back spiked eggnog and shaking off some of those Christmas-shopping blues, we must be Uber careful.
The holidays, for many, are a fruitcake of mixed emotions. We get some down time to share with our families, yet on the other hand, we get some down time to share with our families. Y'know what I mean.
It turns out that stress levels can actually affect the enzymes in our bodies and can therefore affect the way that we process alcohol. Under stress, our stomachs more rapidly dump contents directly into the small intestine, where alcohol is absorbed far more quickly. As a result, it may take less Belvedere to get us buzzed when stressed than it does when relaxed. And since some individuals indulge more in drinking during the holidays, we should be extra vigilant of our individual habits when it comes to alcohol consumption.
Every two minutes, someone is injured in a DUI crash and according to the most recent data from 2012, 802 people were killed that year by drunk drivers in the state of California alone.
While I wasn't charged with a DUI after my arrest, my jail time and a lot of fear, anger and tears could have been completely avoided had I taken alternative transportation. Although a cab would have been quite costly, options like Sidecar provide an affordable and safe way home. Even if they cost more than it does to operate our own vehicles, a first DUI could cost between $5,000-$12,000—way more than the Lyft home, yet far less than the value of someone's life.
Also, since officers have the ability to use their own discretion, they can use that power to fill quotas that must be met. And the truth is, from time to time, we get caught in the cross-hairs of them just trying to do their jobs. The unfortunate thing for us is that the holidays are a great time for officers to catch up on their quotas, creating the perfect storm.
While the winter months are a time to eat, drink and be merry with our loved ones, it is also the most opportune time to be responsible. Who wants to spend any time chilling behind bars with cellmates when we could be laughing with our friends, toasting to good health? This year, make it an Uber happy holiday and use your own discretion to avoid being subjected to an officer's.
Contact Contributor Marisa Zocco here; follow her on Twitter here.