Los Angeles
Woman Fatally Stabbed Near USC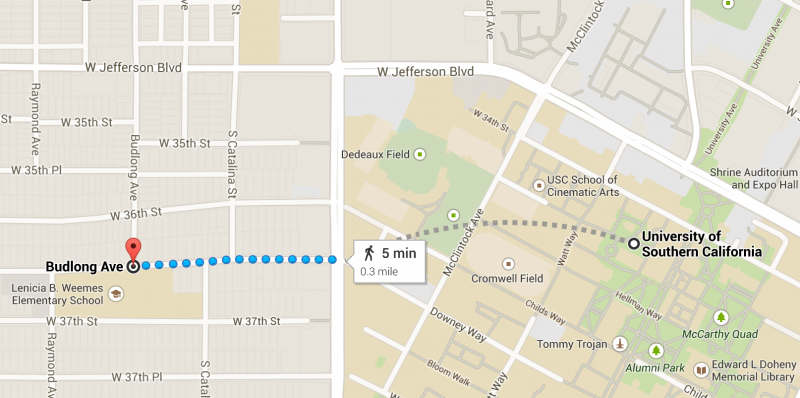 A woman was fatally stabbed Friday night near the University of Southern California campus. The woman has not been identified and it is not known to authorities if she was a USC student or not, according to Lieutenant Jim Farrington from USC Department of Public Safety.
The stabbing happened blocks from campus near Budlong Avenue and 36th Place.
Witnesses who spoke with Neon Tommy suspect the stabbing was potentially linked to domestic abuse. Lt. Farrington says the department is looking for one male suspect. No description was available.
Police arrived at the scene around 7:50 p.m. LAPD did not reach out to DPS for further assistance until about 8:20 p.m, according to Lt. Farrington.
If any witnesses have information, detectives are encouraging them to contact Southwest Detectives at 323-485-2582.
Reach Senior News Editor Rebecca Gibian here.
Reach News Director Ani Ucar here.
Reach Staff Reporter Ben Dunn here.