Health
'We Are More Than Our Bodies' Campaign Sparks Conversation About Eating Disorders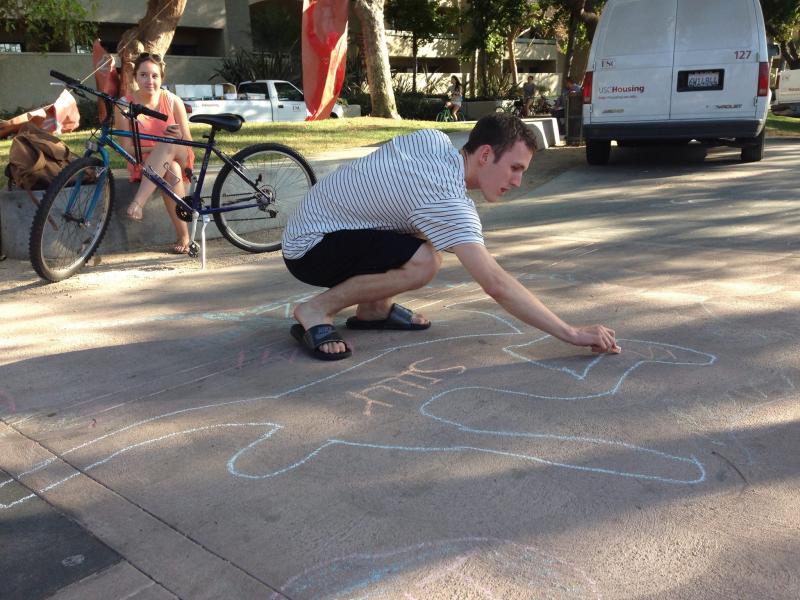 Walking down University Avenue this week, a sea of chalk-traced bodies lay at the foot of Troy Hall. This crowd of pastel people was not the work of local kids, however, but instead a campaign run by USC NAMI.

USC's National Alliance on Mental Illness, or NAMI for short, is a new group on campus formed to get rid of the stigma of talking about mental illness. Nationally, it is the largest alliance of its kind, dedicated to outreach for the one out of four Americans affected by mental illness.

Rose Wilson, a junior Biology major, is one of the founding members of the USC chapter of NAMI, and she has personally seen the isolating nature of mental illness.

"Research has shown that the quality of life of a person afflicted with a mental illness is, often times, more negatively affected by the stigma that perpetuates around the illness, rather than the symptoms themselves," she said. "I have seen this effect first hand, and I brought NAMI on campus to decrease the stigma by creating a conversation."

Their campaign last Wednesday, "We Are More Than Our Bodies," aimed to spark this conversation and highlight that one is defined by more than just physical appearance.

READ MORE: Size Matters: Lululemon And Athleta's Marketing Strategies

The event drew many passersby to be traced with chalk, while members of NAMI asked them what quality defined them. Once the subject was outlined, NAMI members wrote that quality inside the chalk body to symbolize the importance of internal qualities like "love" or "power." By doing so, NAMI aimed to advocate the dangers of eating disorders in today's society and stress that people are described by more than just physical appearance.

NAMI's focus is not only to end the social stigma tied to mental illness, but also provide support to those who are or know someone who is battling mental illness. They offer access to services, treatment, support, and research and are committed to building "a community of hope" for those in need. The group meets every Tuesday night and is open to anyone that wants to get involved.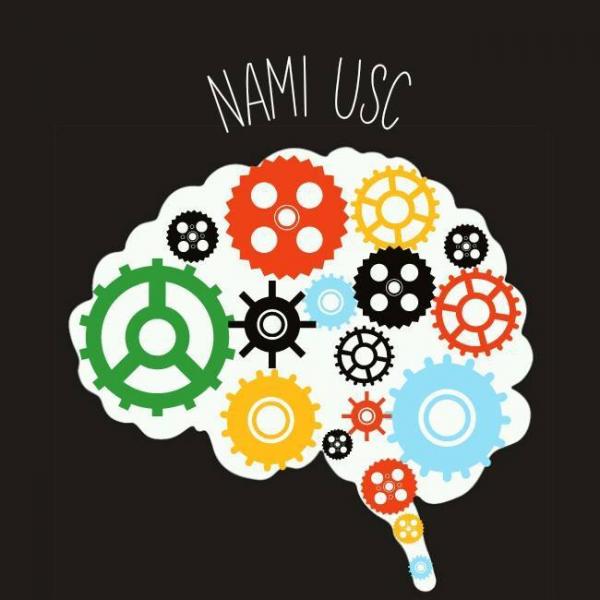 One unique feature of the group is that every month, NAMI focuses its efforts on a specific mental illness. Relating to the "We Are More Than Our Bodies" campaign, October's focus is eating disorders. Throughout each month, NAMI showcases speakers and discussions to spark conversation about these often-taboo subjects and host awareness campaigns to bring light to common misconceptions about mental illness.
On Monday at the Tutor Campus Center, NAMI hosted two speakers from the Monte Nido Treatment Center, a center for eating disorders that provides support for women suffering from the illness. The first speaker, Aimee Becker, discussed her own path to recovery as well as how that experience introduced her to work in the field. The second, Rachel Matusko, is a marriage and family therapist who offered advice on how to care for a family or friend that is battling an eating disorder.
READ MORE: Anorexia: Not A Beauty Statement, Just A Disease
The event aimed to create an interactive experience for those involved. The speakers bounced off students' questions, stories and ideas to provide unique insight into eating disorders. The audience was encouraged to share their own stories, as well as bring their own perspective to how and why eating disorders are such a common issue in today's society.
Some of the issues addressed included how to distinguish between the fine line of a diet and an eating disorder, the importance of eating in our culture and relationships, and the sometimes oppressive attitude toward body image that shows up often within USC and L.A. culture. Wilson hopes that conversation like this will continue.
"By bringing NAMI's charter to USC, we aim to extend their mission statement through events that raise awareness, educate the community, engage in community outreach, and most importantly, start a conversation," she said. "We aspire to end the silence that preserves the stigma and to debunk myths surrounding mental illness."
For more information, go to NAMI's Facebook page.
Contact Staff Reporter Alana Bracken here and follow her on Twitter here.