Los Angeles and Region
Wallis Annenberg Hall Officially Open for Business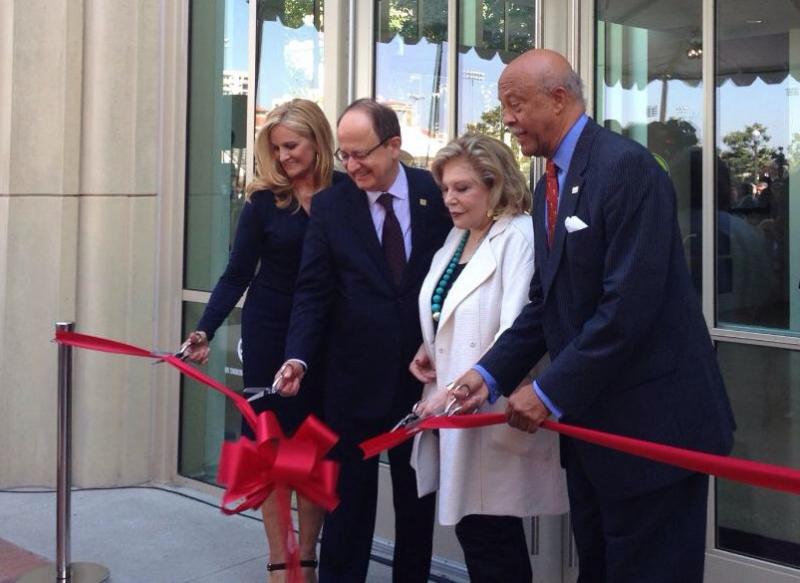 After years in the works, Wallis Annenberg Hall was officially unveiled to a crowd of more than hundred on Wednesday.
Although students have been enjoying the new collaborative and open space since the start of the school year, the grand opening gave the USC community an opportunity to finally explore the halls.
READ MORE: USC Annenberg Breaks Ground For New Building
Check out a recap of the Wallis Annenberg Hall grand opening ceremony in the video below.
Also check out some of the social media that erupted leading to #ANNHallPass being a trending topic on twitter and the most used hashtag at the event. It was tweeted 437 times. Sixty-two percent of tweeters were female, according to a report put together by USC.
Reach Web Producer Celeste Alvarez here or follow her on Twitter here.