Los Angeles
USC Fraternities Donate Plants And Yard Decorations To Alhambra Neighborhood Affected By Theft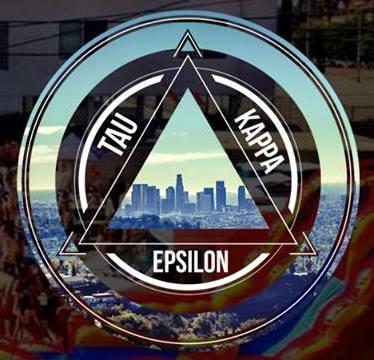 The Tau Kappa Epsilon fraternity at USC, in cooperation with the USC chapters of Theta Xi, Phi Delta Theta, Beta Theta Pi, Alpha Gamma Omega, Pi Kappa Phi and Sigma Alpha Mu delivered plants and decorations to the Alhambra neighborhood that was impacted by the theft committed early Wednesday by members of another USC fraternity.
Andrew Sanford, educator for TKE, states in a press release issued to local media that they "want everyone to know that Trojans believe in service to others...and show that when some of our own make a mistake, we are there to make it right."
Leaders of USC fraternities have condemned the crime as "an embarrassment" and affirm that "the five individuals involved do not represent the mission and purpose of the Greek System."
READ MORE: USC Sigma Nu Fraternity Members Arrested On Suspicion Of Theft
Five USC students were arrested on suspicion of grand theft and conspiracy to commit grand theft by Alhambra police Wednesday morning. They told police that the items they stole, which include plants, palm fronds, and various lawn decorations were to be used as decorations at an upcoming fraternity party, which the suspects advertised on their Facebook profiles. The Facebook event for the "Rumble" party was canceled without explanation Wednesday afternoon.
A source within USC's Sigma Nu fraternity stated that all five students were pledges of his organization, and that they had been instructed to steal the items by older members.
Many members of the Row had positive sentiments about today's attempt to make amends. However, a fraternity member whose house did not participate, and who wished to remain anonymous had this to say:
"I think that TKE [and others] are showboating. Other fraternities are taking advantage of the situation to convince the public how morally superior [they are], simply based on the fact that they weren't the ones who stole stuff. [Today] wasn't about saving face for Greek life at all, it [was] about elevating their status within the Greek system."
And regarding the theft itself:
"The fault lies [with] the active members who are supposed to [act] in a leadership role for associate members, [but] were ultimately the ones who instructed them to commit the crime."
A USC sorority member who similarly did not wish to be identified agreed with his comments:
"[It] was a good idea, but secretly a bad way to support other fraternities...what Sig Nu did was stupid and illegal and we don't want that picture of our Greek system out there, but [TKE] essentially threw Sig Nu under the bus to make themselves look better. It was a good effort, but seemed like a way to get some press. It felt a little dirty."
Reach Web Producer Ashley Yang here, or follow her on Twitter.