Style
Trend Of The Week: All Nude Everything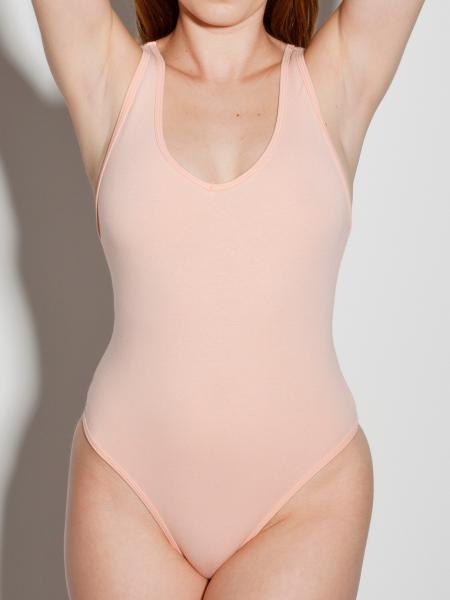 Head-to-toe nude looks have been all the rage this season. But nude doesn't necessarily mean beige or khaki—it ranges from off-white to pale pin and tan to caramel. An all-nude look is perfect for a casual brunch or a dressy night out, especially when paired with nude pumps.
Follow these three easy steps to achieve this chic, neutral trend.
1. A nude bodysuit/leotard:
This piece is essential in your wardrobe. You can pair a bodysuit with nude pants or a nude skirt to create a sleek silhouette. A leotard can also be mixed and matched with jeans, or any patterned bottom, to complement a bright color or a bold print. You can also treat a nude leotard as a cami and where it underneath a top or button-up to smooth out the look.
American Apparel is well-known for their bodysuits. Their nude jersey leotard is only $26 and is the perfect addition to your closet.
READ MORE: How To Achieve The No-Makeup Makeup Look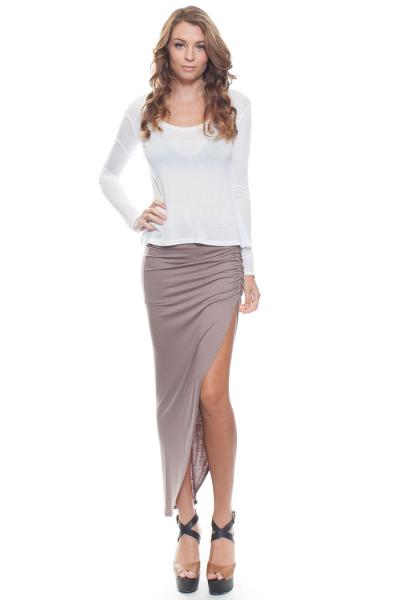 2. A nude skirt:
Next, pair that nude bodysuit with a nude skirt for an ultra-trendy look. From circle skirts to bandage skirts, a nude bottom is a must to complete this look and ruched midi skirts are so hot this season.
Foreign Exchange has jumped on the trend with a ruched asymmetrical skirt that they sell in two shades of nude. Not only is this skirt a must-have for your head-to-toe nude look, but it's under $15!
3. Nude heels:

If you don't have a pair of nude heels in your closet, now is the time to invest in a quality pair. It's a smart investment because nude heels transcend seasons. Not only does a nude heel complete this head-to-toe look, but they can be thrown into the mix to add a softer feel to any outfit.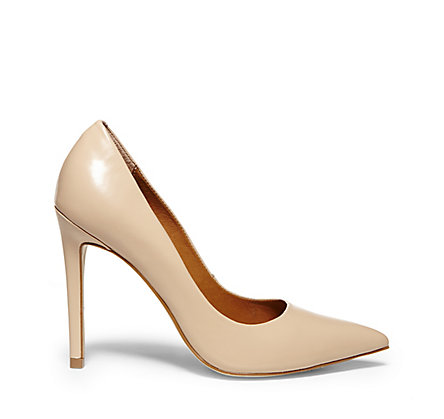 Steve Madden's
Proto Pump is the must-have basic heel to rock this fall trend. Score these versatile pumps for just under $100!
Before trying out the nude trend, keep these crucial tips in mind: Pair your nude outfits with nude undergarments. This will keep the look as sleek as possible and you'll save yourself some embarassment. Don't be the girl rocking bright pink underwear under a sheer black jumpsuit.
Also, pair your nude look with nude makeup. Try a pale pink lip and mauve cheeks instead of a bright, red lip. It's a little too harsh.
And if the all-nude trend isn't really your thing, ease into it! Pair a nude skirt with a chambray button-up or take those awesome nude heels you just scored and wear them with your favorite LBD. Trying the nude trend this fall will usher it into your wardrobe for seasons to come!
Reach Staff Reporter Mona Khalifeh here.