Health
Toothpaste And Other Unusual Allergy Treatments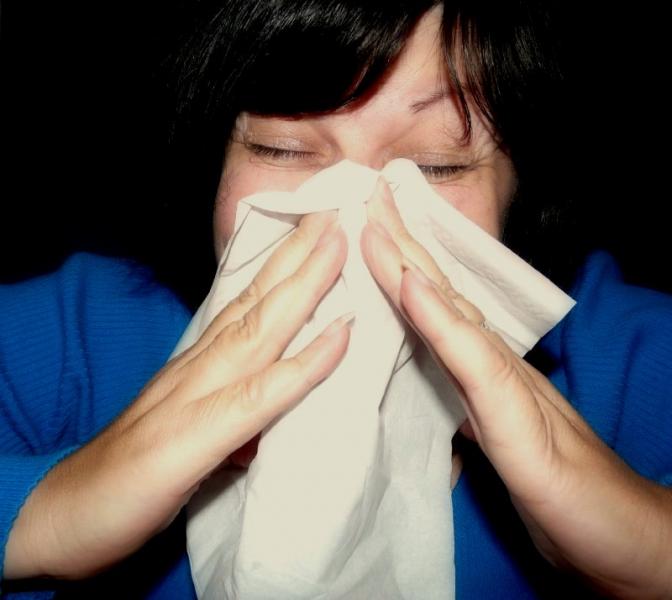 It's everything you've ever wanted from your toothpaste: clean dents, fresh breath, healthy gums and… allergy relief?
Yep, a new toothpaste called Allerdent may put an end to the sniffling, coughing, watery eyes, and itchy throat of allergy sufferers.
But it's still being tested, just like many of the other unusual remedies for allergy symptoms.Take a look at what may be next in allergy treatment for the estimated 50 million Americans suffering from allergies.
1. Toothpaste
Researchers at the Weill Cornell Medical College have developed a toothpaste that pretty much does the same thing as allergy shots, minus the needles and weekly office visits. Allerdent contains a small amount of the allergen, so that patients gradually develop an immunity to the substance that triggers an allergic reaction. The amount of allergen is so small that it usually will not cause an allergic reaction, but some potential side effects can include itching and tingling in the mouth, according to CBS News.
Patients in seven states can get the custom-made toothpaste, which can treat up to 10 allergies, by prescription. Currently, 12 people are participating in the clinical test of Allerdent.
What's next? Maybe making vitamins and birth control part of the twice-a-day brushing routine?
2. Salt Rooms
And if brushing is too much work, what about getting allergy relief while sleeping? At least, that's what some people are trying at "salt rooms" that have sprung up around the country, including L.A.'s Salt Chalet. Customers can sleep, listen to music, read, watch tv, or even play with the salt that cakes the walls and floors of an entire room, which is supposed to replicate the microclimate found in salt caves in Eastern Europe. A generator also infuses the room's air supply with tiny particles of Dead Sea salt.
According to proponents of halotherapy, inhaling these salts can help relieve chronic respiratory and skin problems. There have not been any studies in the U.S. to test this type of treatment, but The Los Angeles Times reports that salt solutions have proven effective in reducing congestion and treating allergy symptoms. Just ask one of the patrons of the salt rooms, who shell out $55 or more to lounge in a crystal cave for 45 minutes.
READ MORE: 9 Allergy Friendly Los Angeles Restaurants
3. Hookworms
This treatment probably has an even smaller chance of gaining mainstream popularity than salt rooms do, but for those without a fear of creepy crawlies, hookworms may help cure allergies.
Since the 1990s, doctors around the world have experimented with parasites as a way to fight allergies and other autoimmune diseases like Crohn's disease. People who lived in earlier centuries have often already been exposed to these parasites, and they did not have allergy symptoms because the parasites switch off some of the immune system's responses. People living in developing countries today that lack sanitation and hygienic practices also may exhibit the same type of immunity to allergies.
David Pritchard, an immunologist at the University of Nottingham, infected 30 study participants (in addition to himself) with hookworms, and found that the allergy symptoms abated. The results were so encouraging that two entrepreneurs, Jasper Lawrence and Garin Aglietti, decided to start their own businesses selling worm "innoculations" for $3,900.
There are several ongoing studies about hookworms and pig whipworms, but nothing has been approved by the FDA. For the brave allergy sufferers looking for relief via hookworm, they will have to find Lawrence or Aglietti, who have set up their businesses in the U.K. and Mexico.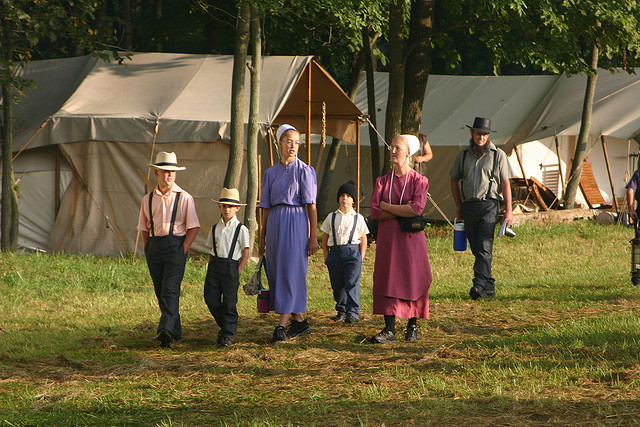 4. Become a Farmer
This allergy treatment, like the hookworm idea, is founded in the concept that children are missing the microbes that humans used to naturally have. Now, children growing up in sterilized environments are hypersensitive to normal microbes and bacteria. One working hypothesis suggests that cowshed microbes, plant material and raw milk stimulate children's immune systems so that they do not develop allergies. Other studies have shown that exposure to these microbes before birth may induce favorable changes in gene expression in mice.
In humans, researchers in Australia found that babies with farming parents were born with more regulatory T-cells, a type of white blood cell that help restrain the immune system. While this will not help people who already have allergies, it may help their children avoid the sneezing and itching.
READ MORE: Carnivore to Herbivore: The Vegan Starter Kit
5. Or a Mediterranean Foodie
Children also have a better chance of avoiding allergies by eating a Mediterranean diet. Several studies in Greece and Spain have found that meals rich in fruits, vegetables, and whole grains protect children from later developing allergies. Mothers who strictly adhered to a Mediterranean diet during their pregnancy were also less likely to have children with allergies.
More studies are needed to understand what nutrients in this type of food help regulate the immune system, but until then, feel free to eat your way through the produce section of the grocery store. And then, brush your teeth with Allerdent.
Contact Staff Reporter Meghan Coyle here.