Los Angeles and Region
Testimonies Reveal Chilling Murder Of USC's Ming Qu and Ying Wu
The sound of gunshots, glass shattering and a man crawling for help as a pool of blood formed around him became the stark depiction of the events leading up to the death of University of Southern California graduate students in April of 2012, as recalled by witness testimonies on Monday.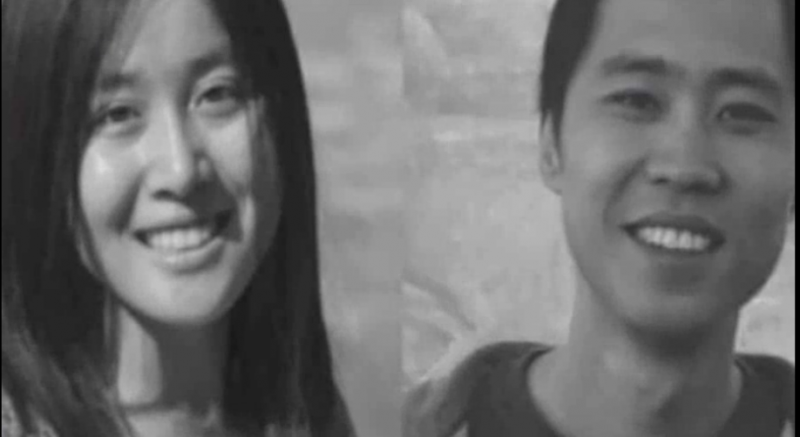 VIDEO:
Testimony Underway Against Accused Killer of Two USC Graduate Students
A downtown Los Angeles jury heard from several eye-witnesses and law enforcement officers who were on the scene prior and following the murders, as the accused suspect charged with the murder, Javier Bolden, sat across the courtroom expressionless.
One of the witnesses, Jovanny Ordonez, 26, told the court he was playing video games when he first heard what sounded like firecrackers go off toward the front of his home. After looking through his window, Ordonez said he saw a silver BMW, identified as Ming Qu's car, double-parked in the middle of the road with hazard lights on as rain poured down on the street.
It was then that Ordonez said he saw the driver-door open and a man covered in blood attempt to exit the car. By the time Ordonez joined the victim outside, Qu had already made his way to a nearby home and was lying underneath the porch, struggling to breathe as blood filled his mouth.
"I told him to roll on his side and to just focus on breathing," Ordonez said. After calling 9-1-1, Ordonez asked Qu if there had been anyone else in the car. Not able to speak, Qu responded through a nod and a low murmur.
Ordonez then went toward Qu's car, where he found a woman curled into a fetal-like position, with her knees pressed up to her chest, arms wrapped around her and her head bowed down.
SEE ALSO: USC Students Killed in April Shooting Remembered In Emotional Film
"I yelled at her through the driver side door, but she didn't respond," Ordonez said. He then went to the passenger side door to get closer to the victim, believed to be Ying Wu, and still received no response.
Soon Los Angeles police officers, firefighters and paramedics arrived on scene. Both Qu and Wu were transported to California Hospital Medical Center, while LAPD investigators began the process of analyzing the crime scene, according to responding LAPD officer Ricardo Hernandez.
Another witness, Eurie Maldonado had just arrived home after midnight, when he heard two shotgun sounds erupt from the street in front of his house. Maldonado looked out his second story patio to see two figures arguing loudly on either side of the BMW, before running southbound toward 29th Street on Raymond Avenue.
Later, LAPD officer Alma Burke, who was a homicide detective on the case at the time, recalled examining Qu's BMW following the incident and discovering window glass shattered on the driver side of the car with bullets found near the passenger seat. However, Burke did note that no bullet wounds were found on the exterior of the passenger side door.
Throughout the trail Deputy District Attorney Dan Akemon went through images and maps of the crime scene on Raymond Avenue. Akemon also presented the jury with recordings detectives made from Bolden's phone conversations with Bryan Barnes, Bolden's suspected accomplice.
READ MORE: USC Shooting Suspect Pleads Guilty To Murder
In February, Bryan Barnes pleaded guilty to two counts of first degree murder and is now serving a two consecutive life sentences without the possibility of parole.
Barnes appeared to lead much of the phone conversations between Bolden and made reference to cellphone's suspected to be stolen from the victims during the April murder.
More phone conversations are expected to be revealed in court Tuesday, along with more testimonies by officers and witnesses involved in the case.
Reach Staff Reporter Celeste Alvarez here or follow her on twitter here.