International
Sweden Officially Recognizes Palestine As A State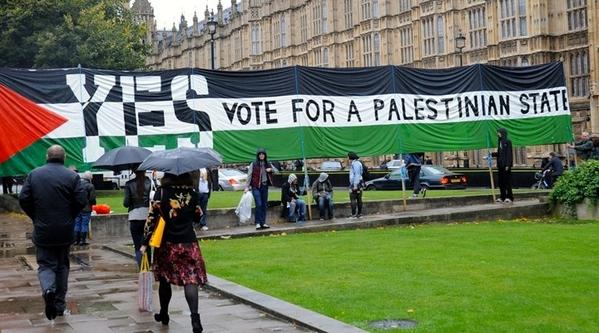 Today, Sweden's government announced on
Twitter
that it officially recognizes Palestine as a state.
READ MORE: Only Sovereignty Can Bring Peace With Palestine
Earlier this month, newly elected Swedish prime minister Stefan Lofven said that the only way to resolve the tension between Israel and Palestine was to divide them into two different states. "[A solution] requires mutual recognition and a will to peaceful coexistence," he said.
Israel is concerned that other European countries will follow Sweden since it could interfere with border negotiations with Palestine.
"The Swedish government must understand that relations in the Middle East are more complex than one of Ikea's flat-pack pieces of furniture, and would do well to act with greater sensitivity and responsibility," said foreign minister Avigdor Lieberman.
Read more at the New York Times.
Reach Supervising Executive Producer Shilpa Nagesh here. Follow her on Twitter here.